9 Important Tips about Healthcare for Expats in Mexico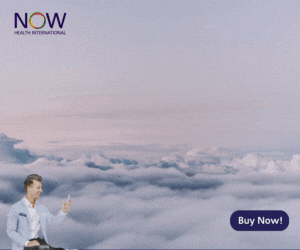 Summary: Expats living in Mexico discuss health insurance and quality of medical care in Mexico.
Expats in Mexico share tips for choosing health insurance in Mexico. They discuss the difference between IMSS, INSABI and Private Health Insurance. Plus, they talk about quality of care, prescription drugs, hospitals and having major surgery in Mexico. If you have additional advice for newcomers, please take a minute to add it in the comment section below.
IMSS vs INSABI vs Private Health insurance
An expat in Monterrey, Mexico offered advice about healthcare in Mexico. She said, "it depends on finances and age. If you're a professional moving to Mexico for business reasons, then you'll no doubt be given a private insurance plan. For those still young, private insurance is cheaper than in the USA but still ultimately unaffordable. Those working for public or private sector employers should automatically be enlisted in the IMSS which is our national system free to the user. Roughy equivalent to the UK's NHS, if you need something major it is excellent. For minor problems you may care to go private. Next, I recommend paying monthly to subscribe to a private ambulance/outpatient service such as EMME. The price is reasonable and they come quickly with a fully equipped ambulance and medical team. They also have an outpatient walk-in centre open until late."
El Instituto de Salud para el Bienestar (INSABI), which is called the Institute of Health for Well-being in English, replaced Seguro Popular in 2020. INSABI provides free health services to all people in Mexico who do not have Social Security. INSABI is not typically recommended as the primary healthcare option for foreigners living in Mexico, but some older expats who cannot get adequate coverage under IMSS due to pre-existing conditions, enroll in INSABI and pay out-of-pocket for private care as needed.
"Prices for IMSS depend upon age, and pre-existing conditions are not covered, or may even exclude you from eligibility. INSABI is generally free, or almost free, depending upon your family situation, home, etc., and is for those without any other insurance coverage. Neither are really insurance, but are socialized medical care programs for legal residents of Mexico; citizens and those with residence visas. Quality of care can vary widely from one area to another and waits can be very long; often requiring arrival at 6:30 AM and waiting much of the day, only to be referred to the next day, or another location or provider. Appointment times can take several weeks; even months. That is why most use private MDs & clinics for routine care, which is usually prompt and excellent. That said, we had to move back to the USA, having maintained our Medicare during our 13 years in Mexico. Why? Old age ailments, including cancer, heart disease, COPD, etc., etc., and also the availability of VA Medical Hospitals & Clinics. Private care in Guadalajara was fantastic and generally superior to that in the USA, but we were running out of resources and are much too old for private Mexican insurance," explained another expat in Mexico.
The insurance that travels with you. Now Health International's insurance plans offer you access to world-class healthcare facilities and treatment wherever and whenever you need it. With digital services, 24x7 customer support in different languages, and award-winning service, Now Health International will look after you no matter where you choose to go. Get a Quote from Now Health International.
The insurance that travels with you. Now Health International's insurance plans offer you access to world-class healthcare facilities and treatment wherever and whenever you need it. With digital services, 24x7 customer support in different languages, and award-winning service, Now Health International will look after you no matter where you choose to go. Get a Quote from Now Health International.
Considering Private Health Insurance? Visit Local Hospitals First
"Visit the hospital(s) that you plan to use in the event of a catastrophic emergency and see which plans they accept. Ask them and the insurance company what coverage would be in the event of a heart attack or stroke and/or how much treatment typically would run via a cash payment, even. Get something in writing from all of them. Don't trust someone verbally quoting something. be careful and extremely cautious, indeed," warned one expat in private health insurance in Mexico. "If you know where you are going to settle, check out the best hospitals in that area. Note what companies have offices IN the hospital. This is typical because the hospital is paid before the patient can leave the hospital," advised another expatriate.
Your Age Impacts Your Health Insurance Options
"If you are young enough, say below 60-65 depending on the company, you may be able to buy private hospitalization coverage. Generally, it will not cover routine doctor visits or medications that are not the result of a covered incident. Those, you pay out of pocket & they are quite affordable. However, some pre-existing conditions may be excluded from coverage. As you age, the premiums will increase significantly each year, sometimes becoming impossible for elderly expats on a limited budget, forcing them to the public triage system, INSABI, which is usually free for those without other insurance," reported one expat.
"Getting private medical insurance in Mexico for a senior citizen can be very difficult; even impossible over the company?s cut-off age. INSABI may be the only remaining option and is available to all legal residents, but the quality and availability of services can vary greatly from one area to another, and it remains a public socialized triage system, not an insurance paid system," explained another expat.
Some Retirees from the US Keep Medicare While Living in Mexico
One expat said, "Other than getting the catastrophic-only coverage for Mexico, what many, MANY, MANY expats do is 'self insure' for their needs in Mexico, and plan to go north to use Medicare, should something serious arise. Medical services are so cheap here compared to the States, it becomes obvious as to why people do this. For example, a typical price for an appointment with a top specialist in a metropolitan area is 500 pesos ($25 US), sometimes 600 pesos ($30). Your 'local doctor'/GP outside the big city is typically 200 to 300 pesos ($10 to $15 US). Hospital stays are likewise MUCH lower than in the US. (prices adjusted for current exchange rate 1/2027)
What is a Factura?
"Absolutely essential to getting reimbursed in Mexico: You absolutely MUST have a formal receipt called a FACTURA for either drugs or any medical service. For prescription drugs, you have to have the Factura emailed to you (a new rule as of this year), plus you must have the register receipt. Not getting Facturas is the No. 1 reason anyone would have trouble with this system. This is a must," said one expat.
Quality of Care in Mexico
An British expat in Monterrey, Mexico, who has utilized the national system while living in Mexico, remarked, "Excellent. I have had open heart surgery in the national system, I was diagnosed promptly and the level of care was as good or better as that in the USA. More recently I broke a bone in my foot and was X-Rayed, diagnosed, and treated in less than 90 minutes. Level of service significantly better than in the UK. And all free of charge. I live about 10 minutes from the hospital zone which is crammed with care facilities of every kind. One of the best is the Muguerza. There are many. Care is as good as anywhere in the world. The national system has specialist hospitals such as maternity, skeletal, cardiac, etc."
"Quality of medical care is excellent in the private system, especially in the Guadalajara area, but is quite variable, but improving, in the public system. Private insurance carriers often have offices in, or near, major private hospitals in the larger cities," said another expat.
"Borne out by our personal experience: absolutely top-notch medical care IS available in Mexico, particularly in the larger cities. As long as we have coverage here in Mexico, we have no qualms whatsoever in getting our medical care here," praised one member who moved to Mexico .
Hospitals Sometimes Require Payment in Advance
"I just read a blog from a woman living in Mexico, who had a medical emergency and had to pay $12,000 dollars (not pesos) to the hospital. Apparently, they will not release you until the bill is paid. I am assuming this is a private system hospital. So, the subject of health insurance is indeed a very important topic, when one is over a certain age. Also, in the public hospitals, you need someone to stay with you like a nurse, because things are not the same as in the US. This system seems fine with ordinary things, but long term severe ailments may require to either return to the US or pay cash," cautioned one expat.
"Even if you have certain north American or Mexican health insurance plans, you may not be aware that upon entering a hospital with some sort of fatal condition, like having a stroke or heart attack, you will have to pay upfront before gaining entrance, and will then, hopefully be re-embursed," said another expat.
Prescription Medicine in Mexico
"Common prescription medicines are available without a doctor's script, except for antibiotics and narcotic medications. They need a doctor's prescription. Up to 50% lower than the US. I get a 10% discount at the local supermarket's pharmacy with a Federal discount card (INAPAM). You have to be over 60 and a permanent resident," commented one expat in an expat healthcare report.
"Everything except antibiotics and mind altering drugs require no prescriptions. It's possible to get free prescriptions for many drugs but availability in the health system's pharmacies is patchy," added another expat in Mexico who provided advice about healthcare in Mexico.
"Buying your medications will be pretty easy, and economical if you compare prices at various farmacias. Generic names will make it easier, so be sure to know them. You can find them on original packaging, or online. Just walk in and ask for what you need. Quality is just fine. Some are made in Mexico and some are from Europe, India or more rarely from the USA (expense!) All the same places where US medications are manufactured; but we seldom know it. Mexico does not allow handling and re-packaging of most medications, to avoid contamination or errors, etc. So, you will get factory packaging; usually in boxes of 14 or 28 in blister packs. The larger sizes are more economical at most places," reported another expat.
About the Author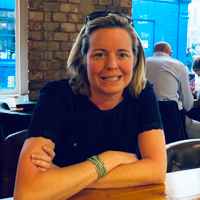 Betsy Burlingame is the Founder and President of Expat Exchange and is one of the Founders of Digital Nomad Exchange. She launched Expat Exchange in 1997 as her Master's thesis project at NYU. Prior to Expat Exchange, Betsy worked at AT&T in International and Mass Market Marketing. She graduated from Ohio Wesleyan University with a BA in International Business and German.
Some of Betsy's articles include 12 Best Places to Live in Portugal, 7 Best Places to Live in Panama and 12 Things to Know Before Moving to the Dominican Republic. Betsy loves to travel and spend time with her family. Connect with Betsy on LinkedIn.
Comments
lastadventure
I am a 77 yr old single Man. I need accurate information as to whether it is possible to get any healthcare in Mexico. I have pr-existing conditions and need to leave the USA to exist and survive. I have limited resources, but cannot afford to leave Medicare open when I go, and if to come back to usa, impossible as I also have no family left. Please, informed answers and much appreciated. Ron
guest
Ron- I am in a similar situation, sans pre-existing conditions and would like to know if you have received any responses to your question. I appreciate anything you can share, as we are seriously considering re-locating to Lake Chapala area soon. Health care cost in the US is eating us alive. Thanks, Gary