7 Things to Know Before Moving to The Netherlands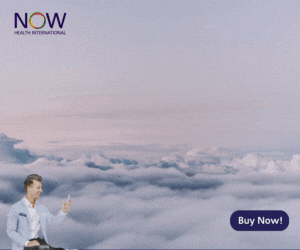 Summary: Expats who moved to the Netherlands talk about deciding whether to live in urban or suburban neighborhoods, adjusting to Dutch culture, finding an apartment and more.
Expats living in The Netherlands talks about how to find an apartment in Amsterdam's tight rental market, acclimating to the sometimes cold Dutch culture and trying to learn Dutch when locals are fluent in English.
Advice for Newcomers to Netherlands
"Finding an apartment is the difficult part of moving to the Netherlands. Amsterdam is probably the most difficult place to search. People are on waiting lists for years to get even a small place. The more you are willing to spend, the faster you will find a place. Knowing people helps you find a goods place both in terms of getting advice on neighborhoods and in terms of hearing of vacant places. The best places never even get advertised--a friend will offer his place to another friend first," said one expat who moved to Rotterdam.
"Hire a bicycle (at the train station or a bike shop) and look around - you can walk cycle thorough most of the town in an afternoon. Join a club to meet people. Take the initiative to meet neighbors. They may seem reserved at first, but all will appreciate the effort, and most will respond in time," mentioned another expat when asked about moving to Netherlands.
"Think long and hard about how you would live your life, what kind of life you really want. I chose to transition from working outside the home (US) to working at home (writer), so we wanted an urban, Dutch lifestyle. I actually enjoy wandering up to the shopping street to buy my daily groceries and run errands in the late afternoon. We use public transportation for everything except my picking up the kids from school (20 min. away) 3 days a week when they're in the middle of sports and activities (as they're in high school and have tons of homework). My husband walks to/from work, and we're able to eat meals as a family. My friends who live in the 'expat enclave' near the school 1) have no Dutch friends, 2) don't really speak any Dutch and 3) their husbands are 'ghosts' in their families - never around due to long commutes," said another expat.
Culture Shock in Netherlands
We asked expats about the culture shock they experienced when they moved to Netherlands. They replied:
"I thought I was settling in but suddenly I realized by 'settling in' I had become a recluse. I was afraid to leave the house because I didn't want to be laughed at for saying the wrong thing or something (not that anyone ever really laughed at me). I was really depressed and anxious and the more depressed/anxious I got the less I wanted to venture out, so it became a downward spiral. Finally I went home for a couple weeks and came back and decided to dive right into some social activities. I joined some clubs at Universiteit Twente, used websites such as this to find other expats, and gradually started returning to my normal self," said one expat who moved to Hengelo, Netherlands.
"I'd worked in the international arena for much of my life, so it wasn't too bad. I'd say I had a 'mild' case as did all but one of my family members. That one had a much harder time, so I was appreciative of the challenges," mentioned another expat when asked about moving to Netherlands.
"Oh, it was really hard. People seemed very cold and unfriendly. Though now I know it's not like that at all. My biggest shock was smallest amount of couples with children. No parks for kids to play, but a lot of places to go with pets. And when I could see woman strolling pushchair with dog sitting inside. Now it is funny when I remember all that facts," commented one expat who made the move to Netherlands.
"The culture shock I experienced was amplified by the terrible, dreary weather since I had come from South Florida. Also, I wasn't prepared because I didn't believe the culture could be so very different from the US. (After all, I wasn't moving to China!) We moved to the northern part of the country (Groningen) and cultural differences among the regions vary greatly in Holland. From what I heard from other expats, Amsterdam is a breeze," commented one expat who made the move to Netherlands.
"It was BIG! The street names are so long, everything looks different, people talked different, it wasnt the "dream" i thought... It took a few days to get over and really enjoy the uniqueness," said one expat who moved to Amsterdam, Netherlands.
"For me, significant. Despite the fact that Amsterdam is an english speaking city and many of my friends indicate that they did feel as much 'shock' themselves, I did, in a huge way," mentioned another expat when asked about moving to Netherlands.
"The most relevant ones were the social and mental attitude shock. As 'easy going' as they might seem, Dutch are very much for themselves and not very sociable. They are more or less direct in their approach, usually straight to the point in discussions, but cold. For a sociable 'warm blooded' person who likes to meet people and make friends (usually from Southern and Eastern Europe) the Dutch mentality of the easy approach to the coldness of their social relations is quite a 'cold shower'. Other then that, it is fine once you get to know more about their history, traditions, culture and habits. Especially when beginning to master Dutch language to a certain degree. Then social conversation gets more inter-active. Not that mastering Dutch cuts any corners in helping you making new friends with much more ease," remarked another expat in Tilburg, Netherlands.
What to Bring When Moving to Netherlands (and what to leave behind)
When we asked expats living in Netherlands what they wish they had brought when moving to Netherlands and what they wish they had left at home, they replied:
"Wish I had brought my friends, they wouldn't believe this place, also my Starbucks coffee, and The Gap," mentioned another expat when asked about moving to Netherlands.
"Brought: Golf set, Ski's and Lap Top. Left: Sun Glasses, Swimming Trousers, Tanning lotion :)," said one expat who moved to Amsterdam, Netherlands.
"We downsized and generally packed well, but I'd say we should have brought more jeans, running shoes, voetbal cleats. (Items are much more expensive here and there is less selection.) Left at home? More of the 'stuff' that may fit in American closets (but you really don't use). I continue to weed out clothes that are too big/small/never worn. We find that we like to update our photos/paintings and artwork based on our travels, so we need to downsize some of that. (Tom Frost at Expat Alley wrote a great post about living with less because you outgrow your stuff and have new experiences.) I thought I was being ruthless but I need to be more so as closet/storage space (especially the hanging kind) is at a premium," commented one expat who made the move to Netherlands.
Learning the Language
We asked expats in they learned the language before they moved, once abroad or are still planning to learn the language. They explained:
"Dutch is the native language here of course. I can speak it now, if haltingly. It's not the easiest language to learn. I took courses paid for through my employer after I arrived here and months after my employment started. I want to be much better at it and plan more training even if it's not covered by work," said one expat who moved to Amsterdam, Netherlands.
"Right after I first met my husband, I started learning some Dutch words here are there just for fun. There was a desperate scramble to learn all those polite phrases one needs to know as a dinner guest the first time I met his parents. But I didn't really start studying Dutch seriously until I had been here for a little over a month. I started classes at that point and a year later I'm still formally studying Dutch. My husband and I speak Dutch to each other three days a week and I joined an all-women Dutch singing group towards the end of my first year here. I think it's of utmost importance to learn the language of the country you're going to and/or living in, no matter how long you plan to be there," mentioned another expat when asked about moving to Netherlands.
"I now speak basic Nederlands. Before moving I did a class in introductory Dutch - after moving I realised how poor the class was. I spent 6 months doing part time classes - after the first term I was able to make very basic conversation. By the time I finished the classes I was able to understand Dutch quite well and can read the newspaper and also did not rely on the BBC TV channel only. I am now able to watch Dutch TV and can even understand the Dutch subtitles in English TV. I have a Job in a company where the official "taal"is English - but I thoroughly recommend that you learn Dutch so that you are able to understand your work associates," commented one expat who made the move to Netherlands.
"I'm trying to learn, but it's very difficult. Every time I try to speak Dutch with the natives, they say something really fast and I say 'Pardon?' and somehow they pick up on my accent and say 'Ohhh you speak English!' and then they just continue on in fluent English. I'm never going to learn the language if I never hear it," remarked another expat in Hengelo, Netherlands.
Finding a Job in Netherlands
If you're searching for a job in Netherlands, expats talk about popular industries and how expats find employment.
"Rotterdam is more of a working class city than Amsterdam. The difference between the cities are very much like Glasgow and Edinburgh, for anyone familiar with Scotland. Rotterdam has one of the largest harbours in the world and therefore has much shipping-related business. Unilever is also located in Rotterdam," said one expat who moved to Rotterdam, Netherlands.
"Utrecht is mostly a city of University and education. There are several hospitals (Medical Centers) in the area. Holland is not such a big country and therefore many people reside in the Utrecht province ,but commute to Amsterdam for work. The IT businesses employ many people here. If you have not re-located here through an existing job, then the best place to find work here (after you get the required work documents)is to go to an "Uitzendbureau"( a hiring firm) to be placed in a job (most of these are temp firms, but it's possible to get on permanently in a job here). There are many "Uitzenbureaus" in Holland," mentioned another expat when asked about moving to Netherlands.
"Meerssen is a small town located to the north of Maastricth, a much larger city. It is home to a paper mill however, which employs about 200 locals. The town itself is home to many small shops, a large basilica and a variety of schools," commented one expat who made the move to Netherlands.
"There is a university in the city, so there is a large student base. There are several internationally oriented companies, such as Akzo Nobel. Find a new job by going to city hall and subscribing to the CWI (Centrum voor Werk en Inkomst). Other options include search engines on the web (www.intermediair.nl). The provincial newspaper is the Gelderlander," remarked another expat in Nijmegen, Netherlands.
Typical Housing for Expats
When we asked expats in Netherlands about the type of home or apartment they life in and whether that is typical for expats, they replied:
"I live in a small flat. I have a large bedroom, a small open kitchen/living room, and a shower/toilet with no sink--so I have to use the kitchen sink. I consider this very below standards in the U.S. I did have to buy my own oven, refrigerator, and washing machine. Likewise, I had to carpet the place. To leave the floors bare was not an option--it was not a nice wood floor but more like construction material. This is pretty normal here, however, so getting the household items is easy and not too expensive," said one expat who moved to Rotterdam, Netherlands.
"I live in a lovely canal house in Amsterdam. Most of my colleagues live in Amsterdam Oud Zuid thought. I prefer to be living in the centre since I have no car any way," mentioned another expat when asked about moving to Netherlands.
"We live in a 3 story terraced house in quiet neighbourhood. This seems to be quite typical for the expats I know," commented one expat who made the move to Netherlands.
"We rent a 'rijtjeshuie' which is basically a 3-story brick 'town house' on a quiet street in a relatively upscale neighborhood, near a popular shopping street that is a great mix of everyday requirements (good grocery store, hardware stores, drug stores, great specialty stores and also fun boutiques and upscale stuff to window shop). It's fairly typical in this part of Den Haag/The Hague, although probably a bit on the bigger side than some," remarked another expat in The Hague, Netherlands.
Housing Costs in Netherlands
"Housing is cheaper than in large cities in the US, but is not cheap. In my experience, however, I am happy with what I pay. My apartment is small, but I live in one of the best neighborhoods in Rotterdam and I can afford to live alone. In NY, I had to share an apartment with someone I'd just met," said one expat who moved to Rotterdam, Netherlands.
"My housing costs are much higher. I pay around 1800 each month now agains around 800 US in Austin," mentioned another expat when asked about moving to Netherlands.
"Factoring in space/square footage, probably a little less. Depends on what you came from and where you settle here. It isn't cheap," commented one expat who made the move to Netherlands.
About the Author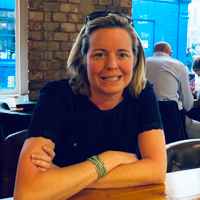 Betsy Burlingame is the Founder and President of Expat Exchange and is one of the Founders of Digital Nomad Exchange. She launched Expat Exchange in 1997 as her Master's thesis project at NYU. Prior to Expat Exchange, Betsy worked at AT&T in International and Mass Market Marketing. She graduated from Ohio Wesleyan University with a BA in International Business and German.
Some of Betsy's articles include 12 Best Places to Live in Portugal, 7 Best Places to Live in Panama and 12 Things to Know Before Moving to the Dominican Republic. Betsy loves to travel and spend time with her family. Connect with Betsy on LinkedIn.