15 Expats Talk about Health Insurance and Healthcare in The Netherlands
Last updated on Mar 06, 2023
Summary: The quality of medical care in the Netherlands is generally considered to be very high, with the country ranking highly in international healthcare rankings. The Netherlands has a universal healthcare system, which means that all citizens are entitled to free healthcare. Emergency services in the Netherlands are well-developed and efficient, with ambulances responding quickly to calls. To call for an ambulance in the Netherlands, you can dial 112, which is the emergency number for all of Europe.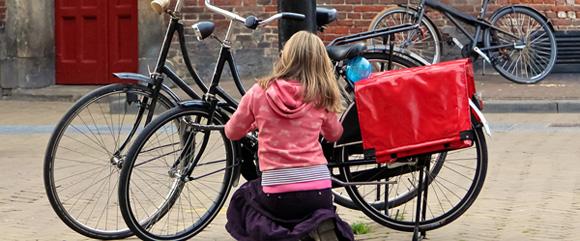 How are healthcare services The Netherlands?
When we asked expats and global nomads about the quality of medical care in The Netherlands, they replied:
"The healthcare services in The Netherlands are provided through a public system that ensures that citizens receive high-quality healthcare from trained professionals. Healthcare is accessible to all Dutch citizens and foreign residents who are legally registered in the country. All Dutch residents can access the public healthcare system either through private insurance or the basic insurance package required by law. Primary and specialist care as well as hospitals, mental healthcare, and home nursing services are provided to citizens, and most preventive care is available free of charge. Expats in The Netherlands typically use the public healthcare system by purchasing private health insurance that covers doctor visits, hospital stays, and prescription drugs. In addition, there are a number of private health insurance plans available for those who wish to supplement the basic package of public healthcare," remarked one expat living in Netherlands.
What are medical services in The Netherlands like?
When we asked expats and global nomads about the quality of medical care in The Netherlands, they replied:
"The Netherlands offers a high quality of healthcare and healthcare services. Health insurance is mandatory, and the chances of receiving high quality medical care are very good. Specialized clinics cover a wide spectrum of medical conditions, ensuring that most people can receive the care they need close to home. There is a well-established network of general practitioners and specialists, and the use of modern technology and advanced medical treatments make it easier for patients to receive care. In addition, the government has launched a range of initiatives to make medical services more affordable and accessible to everyone," said an expat in Netherlands.
Are healthcare and health insurance expensive in The Netherlands?
"In The Netherlands, healthcare and health insurance are generally considered affordable. The government subsidizes health insurance for its citizens, so that most people pay a relatively low basic premium. As part of the national insurance scheme, people are also entitled to a wide range of healthcare services, such as general practitioner and hospital services, without having to pay any additional costs. For additional services, like dental care and physiotherapy, people often pay out-of-pocket expenses. Overall, healthcare in The Netherlands is generally considered affordable and accessible," remarked one expat in Netherlands.
What are emergency services like in The Netherlands?
When we asked about emergency services, members in The Netherlands wrote:
"In The Netherlands, emergency services are provided by regional emergency medical services (EMS) and fire departments (RSZ). Both services are provided 24 hours a day, 7 days a week in The Netherlands. To call for an ambulance, one can dial 112 and describe the situation to the operator. The operator will then send the relevant EMS personnel to the location of the emergency," commented one expat who moved to Netherlands.
Will I need to travel to see a specialist?
"The cities of Amsterdam and Rotterdam are among the top in the Netherlands for offering a wide selection of medical specialists. Other cities such as The Hague, Utrecht, and Leiden are also home to a varied range of medical professionals. The North Holland province, in particular, has a notable amount of medical specialists due to its close proximity to Amsterdam, including several leading university medical centers. Additionally, the southwestern area of the country, including the cities of Dordrecht, Tilburg, and Breda, are well-known for their excellent selection of medical practitioners," wrote an expat living in Netherlands.
Are common prescription medications available in The Netherlands?
"Yes, common prescription medications are available in The Netherlands. The country has a well-developed system for prescription drugs, with pharmacies that offer both generic and brand name medications. In order to purchase a prescription drug in The Netherlands, patients must have a valid prescription from their doctor. Most prescription medications are reimbursed by private and public insurers, making them more affordable for the patient," mentioned one expat in Netherlands.
Do you have anything more to add about local medical facilities in The Netherlands?
"The Netherlands is home to some of the best medical facilities and care in Europe, boasting advanced technology and highly trained, experienced medical professionals. The quality of care is consistently high, with a focus on patient safety and preventative health measures. Furthermore, the country offers comprehensive health insurance coverage and easy access to quality medical services," remarked one expat living in Netherlands.
As a foreigner living in The Netherlands, will I have access to public healthcare? What is it like?
"Generally, yes, you will have access to public healthcare if you are a foreigner living in The Netherlands. Everyone, regardless of nationality, is eligible for basic medical care. The Netherlands has a highly developed healthcare system, where everyone is entitled to free healthcare provided by the government. All citizens and permanent residents should be registered with a Dutch health insurance provider. After registration, you receive a health insurance card that you need to present each time you visit a doctor or hospital. The quality of public healthcare is high, and is universally available through the network of public clinics and hospitals across the country," commented one expat living in Netherlands.
What have your experiences during the pandemic with the local healthcare system been like?
We asked expats in The Netherlands if they have access to public healthcare in The Netherlands. And, if they do have access, what is it like. They wrote...
"My experiences with the local healthcare system in The Netherlands during the pandemic have been largely positive. Healthcare providers have been extremely responsive and accommodating. Appointments can be made online or over the phone with many not requiring an in-person visit. The healthcare system has also been very accessible and available, with services such as online support and telephone consultation enabling patients to have easy access to care. Furthermore, the healthcare system has implemented additional safety measures such as wearing masks, regular hand-washing and temperature checks to ensure the safety of both patients and staff. Overall, my experience with the healthcare system throughout the pandemic in The Netherlands has been very good," remarked one expat in Netherlands.
What advice do you have for expats having a baby in The Netherlands?
We asked expat moms who gave birth in The Netherlands about their experiences and advice they have for other moms to be. They said:
"It's important to research and find out about the different health care options and providers available to you in the Netherlands prior to having a baby. It is also recommended to register with a local GP practice for the antenatal care for your pregnancy and a midwife for postnatal care. Many expats find that knowing the local language helps with understanding the health care system and interacting with medical professionals. Lastly, don't be afraid to ask family, friends, or medical professionals for advice, as they can provide invaluable support for any expat having a baby in the Netherlands," said one expat in Netherlands.
"Make sure you find a midwife that works well for you and your family. Never hesitate to ask as many questions as you like. The more educated you are, the better. There are a lot of great resources here for first-time moms. If you're an expat here, try to get connected with other moms in the Netherlands who can encourage you, answer any questions you may have, and help guide you along your journey! Enjoy every moment because it all goes by way too fast," remarked one in Dordrecht.
Answer Question & View More Answers
Are healthcare services good in The Netherlands?
We asked people if they have access to good medical care in The Netherlands. They wrote:
"The Netherlands has a comprehensive system of healthcare services. Primary care services are generally provided by general practitioners and dentists, while more specialized care is available at hospitals. All Dutch citizens are eligible for basic healthcare services, which are provided free of charge. Private healthcare insurance is also an option, typically for those requiring additional cover for treatments or medications that are not available under the national healthcare service. Health insurance companies are also required to cover particular services, such as home care and maternity care, at no additional cost. In addition, The Netherlands has made telehealth services more accessible and is actively promoting the use of digital health solutions such as apps and remote consultations," explained one expat.
About the Author

Joshua Wood, LPC joined Expat Exchange in 2000 and serves as one of its Co-Presidents. He is also one of the Founders of Digital Nomad Exchange. Prior to Expat Exchange, Joshua worked for NBC Cable (MSNBC and CNBC Primetime). Joshua has a BA from Syracuse and a Master's in Clinical and Counseling Psychology from Fairleigh Dickinson University. Mr. Wood is also a licensed counselor and psychotherapist.
Some of Joshua's articles include Pros and Cons of Living in Portugal, 10 Best Places to Live in Ireland and Pros and Cons of Living in Uruguay. Connect with Joshua on LinkedIn.