Moving to The Netherlands
Last updated on Mar 08, 2023
Summary: Expats and digital nomads move to Netherlands for its high quality of life, excellent infrastructure, and vibrant culture. The country is also known for its progressive attitude towards digital nomads and expats, making it an attractive destination for those looking to live and work abroad. People can find a place to live in Netherlands by searching online for rental properties, or by using a real estate agent. The most popular cities for expats and digital nomads in Netherlands are Amsterdam, Rotterdam, Utrecht, and The Hague.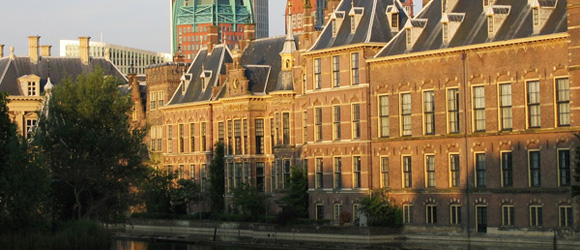 What do I need to know before moving to The Netherlands?
When we asked people what advice they would give someone preparing to move to The Netherlands, they said:
"Get in touch with df-amsterdam. they are great. I would be back at home if it wasn't for them (no kidding) ask them about me, or mail me ([email protected]) for their details," explained one expat living in Amsterdam, Netherlands.
"FINDING an apartment is the difficult part of moving to the Netherlands. Amsterdam is probably the most difficult place to search. People are on waiting lists for years to get even a small place. The more you are willing to spend, the faster you will find a place. Knowing people helps you find a goods place both in terms of getting advice on neighborhoods and in terms of hearing of vacant places. The best places never even get advertised--a friend will offer his place to another friend first," said one expat in Rotterdam.
Answer Question & View More Answers
How do I find a place to live in The Netherlands?
Answer Question & View More Answers

Cigna Global Health Insurance
Expats interested in International Health Insurance should take a minute to get a quote from our trusted expat health insurance partner, CIGNA.
GET A QUOTE
Answer Question & View More Answers
About the Author

Joshua Wood, LPC joined Expat Exchange in 2000 and serves as one of its Co-Presidents. He is also one of the Founders of Digital Nomad Exchange. Prior to Expat Exchange, Joshua worked for NBC Cable (MSNBC and CNBC Primetime). Joshua has a BA from Syracuse and a Master's in Clinical and Counseling Psychology from Fairleigh Dickinson University. Mr. Wood is also a licensed counselor and psychotherapist.
Some of Joshua's articles include Pros and Cons of Living in Portugal, 10 Best Places to Live in Ireland and Pros and Cons of Living in Uruguay. Connect with Joshua on LinkedIn.