Expats in Spain: Pros and Cons of Living in Spain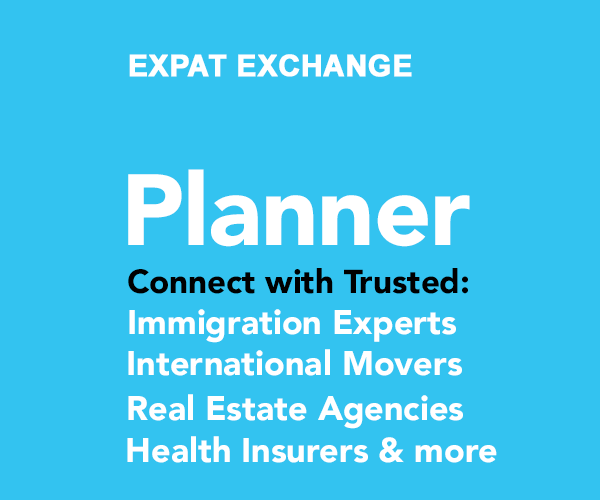 Summary: Expats in Spain discuss the pros and cons of living in Spain. Topics discussed include lower cost of living, taxation on worldwide income, friendliness of Spaniards, LGBT community, slower pace of life and more.
If you are thinking about moving to Spain, we've compiled a list of pros and cons of living in Spain to help with your decision. Most of the information comes from expats living in Spain and some who've lived there in the past.
Lower Cost of Living
Pro: Lower Cost of Living in Spain (it's relative)
"Be careful what you read. Most retirement resources can be overly positive and some ranking lists are misleading. For example Barcelona is 'expensive.' It is compared to more southern parts of Spain. Compared to urban Texas it is actually cheaper. We love it... rent and utilities are cheaper and medical care as well as transportation are also. We don't have a car so you can just imagine all the costs associated with ownership that we save," commented one expat in a discussion about moving to Spain.
Con: Rents & Real Estate Prices Can be High in Some Areas
One expat in Spain said, "We live on the Costa Blanca. It is a little cooler here in the summers (not much) and rights now it's sweater weather although you can be comfortable in a polo shirt at mid day. Rents and real estate here are high but nothing like Madrid or Barcelona. You can get a very nice house for around $450,000 or rent a very nice place for about $1,000 to $ 1,500 depending on if its a house or an apartment. Food here is relatively cheap, wine is great."
Spaniards
Pro: Spaniards Are Among the Nicest People in the World
"Everyone goes out here, you live at the gym, in bars, out on walks, riding bicycle, etc. Everyone here is nice. This is the MAJOR thing we are going to miss. Spain has 45 million of the nicest people I have ever met. Your doctor will be your friend, the local policman will invite you for a drink (he won't pay though, Spaniards are extremely cheap), the mailman will tell you a joke, the cashier at the market will ask about your family. You will fall in love with everything here and that's before you realize the amount of history and culture that is beneath your feet," remarked one expat in Spain.
"I don't think I ever went through any culture shock. Most people I met were very friendly and helpful. Particularly employees of City Council and similar places were nice, they spoke slowly for me and explained things properly. If it was culture shock it was definitely a positive one," mentioned another expat when asked about moving to Spain.
Con: If You're a Quiet Person, the Culture May Be a Bit of a Shock
"Spaniards, like most people from Southern Europe, love loud music, even late at night. I'm more a quiet person," mentioned another expat when asked about moving to Spain," said one expat.
Slower Pace of Life in Spain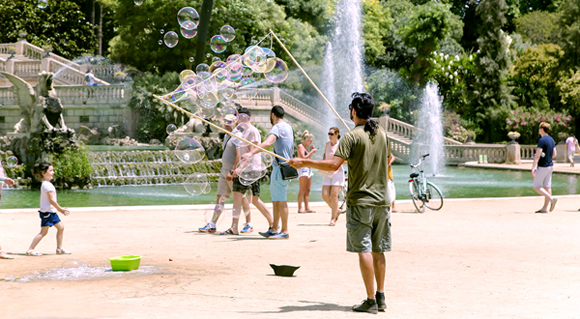 Con: Long Lines & Slow Service are a Part of Life in Spain
"The only thing I should have brought is my patience! Everything here (compared to the UK) seems to take forever, especially when it comes to business matters. There are queues everywhere and the Spanish seem to take it in their stride to stand around for hours just waiting - can be very stressful," remarked one expat living in Barcelona, Spain.
"Paperwork here is a bit of a challenge, and the concept of customer service is certainly not what I am used to seeing. I have pretty much given up on the idea that I can get something done in a single day. Instead, many processes take a week or more to just get an appointment, such as when going to a doctor, requesting house services like a phone or television, or opening an account. For example, it took over a month to get a cellphone number, which would have taken an hour in the US," mentioned another expat when asked about moving to Spain.
"I was kind of frustrated with how slow everything seemed to me. Groceries stores opened at 10:00 am. If I needed something in the afternoon, I'd had to wait until they open after the nap... Around 5:00 pm... Long waiting lines in any government office... Only one person giving forms and answering questions of any type... You won't hear thanks from waiters, most of the time. Should I continue," mentioned another expat in Madrid when asked about moving to Spain.
Pro: Once You Adjust to a Slower Pace of Living, It's a Blessing
Many people who decide to move abroad are looking to slow down and enjoy life. It takes time to adjust to the slower pace, but most expats say that once they do the rewards outweigh the negatives. "Some of the things that frustrated me are now what I appreciate. I enjoy the conversation I have with the people at the fruit store or the post office while I am waiting in line. I like the reliance on our own two feet and not using the car. I appreciate that the family is VERY important and everyone takes off Sunday to spend time with them," said one expat who moved to Barcelona.
Spain's Beautiful Beaches & Weather
Pro: Spain Has Amazing Weather, Beautiful Beaches and Coastal Cities
Regardless of whether you end up in a coastal town or inland city, the weather in Spain will not disappoint. If you're looking for a coastal city, the options are endless. "It would be well worth a visit to the Almeria Province which is down on the South Coast and still part of the autonomous region of Andalucia. My partner and I have lived here for nearly 14 years and haven't looked back. We travelled all around the coast of Spain and constantly came back to this area which is less developed and still has a great air of friendliness and is strikingly beautiful. It is also a lot cheaper in terms of buying a house and the cost of living too. Once you go into the realms of city or coastal life around Marbella for example it is probably double what you would pay here in this area to go out," commented one expat in Spain.
Con: Coastal Cities Can be Very Crowded in Summer
Like anywhere in the world, coastal cities and towns get crowded in summer. For any beach lover, that shouldn't be a surprise. Think of the summer season as a time to meet more Spaniards, travel inland for a break from the beach and an income opportunity if you rent out your seaside property.
Healthcare in Spain
Pro: Great Healthcare at Affordable Rates in Spain
"Before I first moved to Europe, one year ago, I was afraid that our excellent USA medical care was a sacrifice I wasn't willing to make. So I took out a very expensive insurance policy (about $15M per year) and 'damned the torpedoes.' Since then I've learned that France has better medical care, and that Spain is pretty much up there too. My insurance costs are down to under $300 per month which is below what I would have paid with Medicare + excess coverage. I would suggest that you check carefully what hospitals, and what rating these hospitals have in the city/area you want to live. Then I would check which national insurance will cover you and what requirements they have. We are in Spain and are using SANITAS. So far, so good. The medical care in Switzerland, France and Spain, in which we have lived over the past 12 months, has been good to exceptional," explained one expat.
For more information about healthcare and health insurance, read our article, 7 Important Tips about Healthcare for Expats in Spain.
Con: You'll Need Private Health Insurance When You First Arrive in Spain
According to the Consulate of Spain in Washington DC, all four types of residence visas require you to have overseas medical insurance from a company licensed to operate in Spain (Proof of Medical Insurance Requirement).
Taxes in Spain for Expats
Con: Spain Taxes Expats on Their Worldwide Income
"The problem with Spain is that they tax you on worldwide income and that includes your social security and pension income due to an agreement with the U.S.. We would pay more income taxes in Spain than we currently do in the U.S. - talk to a Spanish tax specialist on this for your personal liability," remarked one expat in a discussion about choosing to live in Spain or France.
"Spain's annual income taxes are calculated based on world-wide income. These can then be deducted from your US income tax. The bigger issue is their wealth tax calculated on your net worth annually. The exclusion amount has been decreased from $750K to $500K and each person has to declare - there is no category for married couples. Government pensions are exempt. It also depends on where you live in Spain. Here in Barcelona you pay 100% of the wealth tax yet in Madrid you pay 0%. We have no government pensions so we are taxed on our lifetime savings which means we owe an exorbitant amount each year. We love it here but we plan to avoid being tax residents in the future by living here less than 183 days per year. We did not purchase a residence of any kind because that will make you a tax resident no matter how long you are in the country," explained another expat.
One British Expat detailed how life in Spain is far from perfect.
Pro: Lower Cost of Living Offsets Taxes
"We have had several trips to the area and, if the exchange rate stays below $1.25, it is very affordable. Good rentals can be had for $350 and up. Food is very reasonably priced with good selection and alcohol is extremely inexpensive. Healthcare is very low cost," said one expat.
Family is a Priority in Spain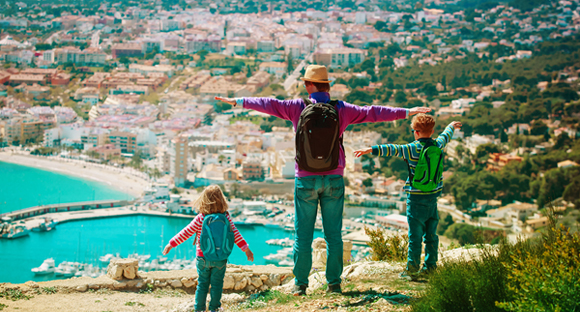 Pro: Expat Families Will Appreciate Spain's Family-Friendly Culture
"Typically the Spaniards priority is family. They have extended family nearby and visit quite often. You may be friends at work, but once the work day is over the friendship normally does not extend to socializing outside the office. Soccer (or futbol) is big and a good topic of conversation. Additionally people enjoy travelling from one side of the country to the other on holiday. If Spain has a holiday on Thursday, schools will give the children off on the Friday too so that families can travel. The winter and spring breaks are very long...again so people can travel. Folks are always going somewhere," said one expat who moved to Madrid.
Con: If You're an Entrepreneur, The Family-Friendly Culture May be a Challenge
Many Spaniards take most of their obligatory vacation days in August and some businesses even shut down for the month. For Americans working in Spain or running a small business there, it may be a difficult thing to adjust to.
Deciding Where to Live in Spain
Pro: There are Many Amazing Places to Live in Spain
"My husband and I just picked up our nonlucrative visas today! We are moving to Girona which is a small city just north of Barcelona. The weather is nice, it is close to the coast, to the mountains, and to France. We saw a number of apartments in the $1000 range, although we ended up with one a little more because we wanted to be very central. We are not getting a car and will rely on the amazing train and bus system plus inexpensive rental cars when we need them," said a woman preparing to move to Girona in a discussion about moving to Spain.
Read our article, 5 Affordable Places to Retire in Spain, for ideas on affordable places to live. Plus, check out our article, 5 Best Places to Live in Spain.
Con: With So Many Great Cities and Towns, It Can Be Difficult to Decide Where to Live
"It all depends on what you are looking for. But I'll give you some insight. We don't live on the Costa del Sol. We live on the Costa Blanca. It is a little cooler here in the summers (not much) and rights now it's sweater weather although you can be comfortable in a polo shirt at mid day. We live in Javea. It is a mix of very Spanish (old town) to very British and then mixed German/Dutch. There are three distinct areas to Javea: 1) the port which is lively and has nice shops and restaurants 2) old town, very spanish with great tapa bars an shops 3) Arenal which is the beach and is very much like Miami Beach (if you like that stuff), more family oriented but very touristy. There are lots of towns around here to visit, farmers markets, etc. and airports are about an hour away. There are tennis clubs, bicycling, paddle tennis, golf courses and many beaches and coves. Hospitals are nearby and pharmacies are plentiful. So you might want to drive up this way. Javea reminds me of Arizona/New Mexico," said one expat.
"There are good values and quality of life in the Valenciana and Alicante provinces, both in Communidad Valenciana, with typically temperate weather. Towns on the Mediterranean or inland if you want a finca (farm) provide good options, but depends on what your priorities are. Make a list of those first, and see what general areas match, and then test drive by staying in some vacation rentals for enough time to get a feel for the town and neighborhood," advised another expat.
Real Estate in Spain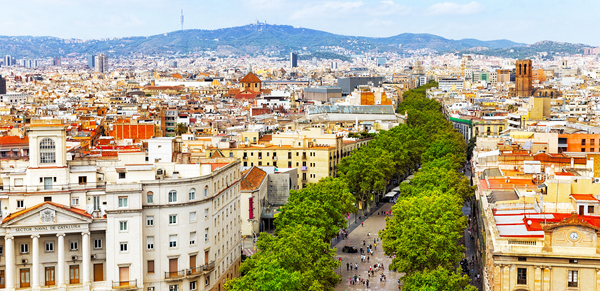 Pro: Properties in Spain are Less Expensive Than Many Other Cities in Europe and the US
"To buy a similar property in London would be around double and rates in the UK are very high," said one expat. "It is cheaper here than many large cities in the US, yet choice ultimately depends on your budget and needs. Prices may be lower the farther you go from Ciutat Vella, plus you will still have metro access. You can get a good sized apartment with 2 or more bedrooms and at least one bathroom for between 1000-1500 euros per month. Utilities and internet/TV are generally cheaper too," added another expat from the US.
Con: Costs Involved in Buying Property in Spain
"The costs involved in buying a property here is very expensive compared to UK, for example, an estate agent here takes 10% commission compared to 1.5% in UK. Stamp duty here is 7%, in UK it is only payable on properties over a certain level and even then is only around 2%. Capital Gains Tax is also payable on selling property here, even if this is your only residence, unlike UK. Therefore buying and selling property in Spain is not a fast way to make money, unlike in UK," remarked an expat who moved to Barcelona, Spain.
The Large Expat Population in Spain
Pro: Expat Friends Can Be Incredibly Supportive
According to the Instituto Nacional de Estadistica, there are over 4.5 million expats in Spain. Groups like Barcelona Women's Network, International Women's Club of Barcelona, International Newcomer's Club of Madrid are a great way to meet other expats when you're getting settled.
"Until one gets their own group of friends it is a very lonely time. Having moved prior, I knew that the most important thing for me was to find friends ASAP. So I joined women's groups and volunteered at school. That helped a lot as there were many people in the same boat as me," said one expat who moved to Barcelona.
Con: It Can be Hard to Immerse Yourself in the Spanish Culture When There are So Many Expats
If you're looking for an authentic, local experience, you may find it more difficult to immerse yourself with so many expats around. In that case, rent a home or flat in an area that is not popular among expats, talk Spanish as often as possible and join local volunteer organizations to meet locals. These strategies can help. However, don't be too quick to isolate yourself from expats. When times get tough and you're feeling homesick, facing a health problem or enduring some other challenge, expats can be your best source of help and support.
Long-Term Residency in Spain
Pro: There are Several Options for Achieving Long-Term Residency
There are three main types of long-term residence visas plus several other options for investors, property buyers, entrepreneurs and highly skilled professionals. The main types are The Residence Visa (Non-Lucrative), the Work & Residence Visa and the Student Visa. Read our article, 8 Tips for Obtaining Residency in Spain, for more information about long-term visa options.
Con: It's Not Easy to Get a Job in Spain
If you're planning to work while living in Spain as a long-term resident, you have a few options and you'll need to plan carefully. It's difficult to be hired in a job that could be taken by a Spaniard. "Non-lucrative [visa] refers to not working for a company in Spain where you would be taking away one of the few jobs there are from Spanish citizens. Your own online business would not be considered especially if it is based in another country. In theory your business could create local jobs - a good thing," said one expat. Another added, "Think of it this way: if you are taking a job from a Spanish citizen, it would be lucrative. If you are not (such as retired, independently wealthy, or working a job out of another country but living in Spain), then it is non-lucrative. You still have to file taxes in both countries, but a non-lucrative visa is how I lived in Spain for two years while working a distance job in the US. I was not taking a job away from a Spanish worker, so it was considered non-lucrative."
The LGBT Community in Spain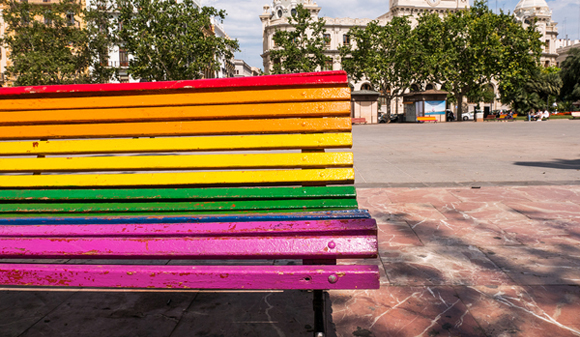 Pro: The Majority of Spaniards are Very Accepting
"This is in stark contrast to just about anywhere else in the western world -- the EU in particular. I have been watching Spanish LGBT law evolve for a couple of decades now, and the accomplishments have been nothing short of stellar. The new (November 2017) anti-transgender discrimination law in Valencia is incredibly good -- light years beyond anything we could hope to have during the remainder of my life in the US. There are also excellent laws protecting transgender people throughout many of the autonomous communities. It is my hope that the PSOE can pass anti-trans discrimination laws at the national level fairly soon. And of course there are already excellent laws regarding sexual orientation at the national level," said one man in a discussion about whether Spain is a safe place for LGBT people to move. He went on to ask expats in Spain, "So my question to all of you with firsthand familiarity with conditions in both countries is whether Spain is indeed a safer country for LGBT people. Furthermore, if it is, what would be your recommendations for where we should relocate -- and why? (We are currently thinking Valencia--great antidiscrimination laws, low hate crimes rates, pretty, and we are also told friendly to Americans.)"
One Expat Exchange member replied, "To add more about our experiences, we have felt very safe in Barcelona and have visited Valencia several times where it might be somewhat cheaper to live. We have been active in two Gay choruses and have no problems holding hands in public (beyond my deeply seeded resistance after living in Texas for over 50 years.) The press have over-emphasized the existing discord in Catalunya and the president who sent the national police to try to prevent voting here has been impeached. So we can say with regard to LGBT issues we have had no qualms about Spain."
Another added, "I am gay and my husband and I recently spent 3 weeks in Valencia, where I have both lived for two years in the past (from 2013-2015) and visited since for extended vacations. In fact, we plan to move back to Spain as soon as we can make that happen with online jobs. To the questions you posted: I can empathize with the cross-national feelings of being an American (in the Atlanta, GA area) and knowing firsthand what Spain is like for LGBT residents. In short, it is great. People really don't care who you are holding hands with, they don't care if you are married to a same-sex person, they don't care if you are somewhat outside of the 'norm'. My husband is significantly younger than I am, and they don't even bat an eye at that. We walked pretty much all over the city holding hands, and aside from some older ladies giving us the frowny face, nobody cared. But let's talk personal for a minute: My friends in Valencia are all kinds of people, too, and the fact that I am a man married to a man makes absolutely no difference. I have family there, and my Spanish family treats me like, well, family. As far as political movements go, the Spanish people on the street don't care what the political party is, but they DO care if someone is being mistreated by the authorities. So, as a transgender person, what should you know? Medications may not be available in Spain, as some medications (referring specifically to Truvada) may not be available. I would find a way to check that you will be able to buy what you need at the pharmacy. Want to know why I recommend Valencia? Check out my blog at ValenciaAtLast.com. I am definitely a huge fan of the city!"
Con: Older Generations May Not Be as Accepting
As mentioned above, "We walked pretty much all over the city holding hands, and aside from some older ladies giving us the frowny face, nobody cared." There will always be those who judge others. But, given how progressive Spain is from a legal standpoint and how friendly most Spaniards are, Spain is a great option for those in the LGBT community.
About the Author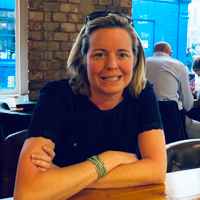 Betsy Burlingame is the Founder and President of Expat Exchange and is one of the Founders of Digital Nomad Exchange. She launched Expat Exchange in 1997 as her Master's thesis project at NYU. Prior to Expat Exchange, Betsy worked at AT&T in International and Mass Market Marketing. She graduated from Ohio Wesleyan University with a BA in International Business and German.
Some of Betsy's articles include 12 Best Places to Live in Portugal, 7 Best Places to Live in Panama and 12 Things to Know Before Moving to the Dominican Republic. Betsy loves to travel and spend time with her family. Connect with Betsy on LinkedIn.
Comments
guest
I am a Portuguese-American and have dual citizenship since my parents are from Portugal. I live in Portugal now . As someone who don't Spanish but European, I will day that some of what you said was quite offensive....Spaniards are cheap??? That is just plain rude to say and such a generalizaiton. So, because it is different than your country of origin, it is cheap? It is quite offensive when a foreigner comes in and makes these sweeping conclusions about a country which has literally so many regions which are autonomous...it is so different in each regions. I suggest you reflect in your cultural bias .