10 Tips for Living in Paraguay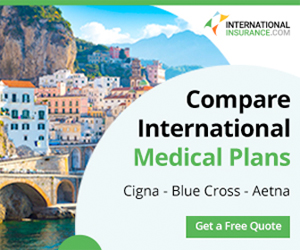 Summary: Paraguay is not for everyone. Expats who move to Paraguay are drawn to the low cost of living, low taxes and stable economy. But, expats living in Paraguay warn newcomers about rampant corruption; hazardous conditions for drivers and pedestrians; and lack of modern amenities.
Paraguay is a landlocked country in South America that draws expats for its lower cost of living, low taxes and stable economy. But, those same expats have a lot to say about the negatives of living in Paraguay - corruption, dangerous driving and lack of modern amenities. Expats share their experiences, both good and bad, in the 10 tips for living in Paraguay below:
Why Foreigners Move to Paraguay
In a discussion about the pros and cons of moving to Paraguay, one expat's comments resonated with the group, "For anyone choosing one of the LatAm countries to head to, the 'best choice(s)' are often very personally specific based on a persons criteria of what they are looking for in their new home. As you really don't list what criteria you used in coming to your list of countries (although I could guess a few of them), I'll list mine that drove me to Paraguay and I think many others who have ended up here: Low cost of living. Stability of economy. Availability of cheap real estate for foreigners. Ease of gaining residency for foreigners. Low/non existent taxes on local or foreign sources of income for residents. Abundant supplies of fresh water, renewable and cheap electrical power and local food supply. Low threat of catastrophic natural disasters like earth quakes, volcanic eruptions, hurricanes, extreme weather. Low threat of violent civil unrest or political turmoil. These are the big positives and of course there are tradeoffs in other areas. But again, you have to just make informed decisions on what criteria are important to you and select the option or country that best meets them. In closing I'll just say that most get it that you make trade offs when you move from the 1st world to the 3rd world. And for many of us those tradeoff's are mostly in the positive column. But if they should ever move into the 'negative column' than I and many I would think would simply pack up and move on. Because after all, that's how we all got here to begin with� or most of us at least."
Healthcare in Paraguay
"Health care is cheap if you 'pay as you go' with first rate doctor visits running about $50 a pop and surgeries costing insanely less than in the US. My father in law had his gall bladder removed using the latest 'pin hole' arthroscopic surgery at a private hospital that ran just under $3K for everything to include a 2 day hospital stay. But of course you have to be in an urban area to get easy access to first class care. You can get first class health insurance for much less than in the US. Our family of 3 gets by on a premium of $250 a month for complete coverage, no pre-existing conditions clause policy," noted one expat.
There are expat health insurance plans that offer worldwide coverage and Paraguayan plans. When considering a Paraguayan plan, have it translated if needed so that you can undertand the exclusions and fine print. Expats have shared stories about being forced to pay for emergency surgery at a hospital that is part of their Paraguayan plan. For more information about healthcare and health insurance in Paraguay, visit our Guide to Healthcare in Paraguay.
Cost of Living in Paraguay
"Like in any country there are things that are going to be expensive due to their not being produced 'locally'. In Paraguay that means that all cars are very expensive. Other things are much cheaper here than in the US or Europe, such as utilities. Paraguay produces more electricity than they use via hydropower. Our large house with 4 bedrooms, 3 baths a pool and guest house normally runs at most $150 a month when we are in the middle of the summer and running A/C constantly. Water is cheap and abundant, a normal month's water bill is around $15. Food in a supermarket runs about 50 - 75% what you'd pay in the US. It'll be closer to 50% if you use less of the expensive 'processed' gringo foods and buy local fresh foods (veggies, fruits, meats, dairy) and closer to 75% if you try to recreate a "gringo" processed food diet. You can actually spend more than in the US if you go to the one or two super expensive markets specializing in imported US/Euro processed foods in Asuncion. Guess the diplomats and the rich need someplace to go for their fixes of frozen pizza and german deli meat," explained one expat.
He went on to say, "Rent for houses and apartments is something else that is all over the place. Asuncion is in a real estate 'bubble' right now so it's a sellers market. The further you get from the city center the cheaper it is and even more so outside the gran-Asuncion area. You just have to check prices on line via the newspaper classifieds to get a feel for what's available though. If you buy or build though, that's where there's big savings available in Paraguay. But as I mentioned that 'real estate bubble', you certainly don't want to have to be buying a nice place in an exclusive neighborhood of Asuncion right now, it's just crazy as prices have gone up 100% in some areas in the last 2 years or so. But 25 Km's outside the city it's dirt cheap."
Corruption in Paraguay is Endemic
On the Paraguay Expat Forum, expats often talk about the fact that corruption being a major problem in Paraguay. According to the US State Department, "Corruption, limited progress on structural reform, and deficient infrastructure are the main obstacles to long-term growth. Judicial corruption is endemic and is seen as the greatest barrier to attracting more foreign investment."
Can you expedite the residency process in Paraguay
"One word of warning, if you 'want a residency fast' that's like a red flag saying you want to circumvent the legal procedures and may think one can do that here. While you can find unscrupolous lawyers or 'helper' who will promise you they can do just this, they are wolves looking to fleece another sheep. Don't believe them and don't believe anyone who tells you they can 'expedite' a residency application. It doesn't happen," cautioned one expat in Paraguay.
International Schools in Paraguay
Pan American International School welcomes students from Kinder 3 through 12th grade. It is located in Luque, which is about 17 miles from downtown Asuncion. There are approximately 200 students at PAIS. All classes are in English (with the exception of language classes). Approximately 50% of the students are Paraguayan and the rest are from 27 different countries. They pride themselves of providing an egalitarian environment where students of all socio-economic backgrounds can thrive and progress based upon their own motivation and work. An expat parent talked about PAIS saying, "PAIS is by far your best choice in Paraguay. The headmaster has a PhD in education, the classes are in English, the kids are from at least 20 countries, almost all graduates go to the school of their choice (anywhere in the world) and most repatriates are bored due to being more advanced."
Another option is The American School of Asuncion (ASA), which is a bi-lingual, K-12 school with close to 700 Paraguayan and international students. Over 95% of ASA graduates go on to universities in the United States, Paraguay and other countries.
Is the water in Paraguay Safe to Drink?
In a discussion about whether tap water in Paraguay is safe to drink, one expat said, "The tap water here in Asuncion isn't good at all (because it is contaminated and has bacteria) and so I've been drinking and cooking with bottled water. Tap water in Asuncion usually has too little chlorine in it to kill all the bacteria but sometimes they put too much in which is really bad for the skin when you shower, and also bad for plants."
Police Checkpoints in Paraguay
One expat remarked, "Police checkpoints are on almost every corner of Asuncion and all through the countryside. Many of them try to extort money from you through intimidation and threats unlike you have ever experienced in your life."
"It's true the RoadBlocks are ridiculous. Can you imagine the damage they do to their own economy. In Encarnacion when its Carnaval time, the police show up in droves. There is a zero limit on Alcohol and driving meaning one sip and you're done," responded another expat. Another added, "In ASU, one sip and you are done. And if you happen to use mouthwash you are also done! There is no comparison!"
Another expat offered a different perspective, "And as for the checkpoints I love 'em. They are designed to get the idiots who don't have drivers licenses, registration or insurance off the road (yeah you're right the traffic and the drivers here suck - and the road blocks cuts down on that). And as for the DUI issue, it's simple. If you don't want to get arrested for it, then don't drink and then drive, period. Look at any traffic police building and you'll see literally hundreds of moto's that they've confiscated and dozens of cars from the checkpoints. And that's a good thing. And of course you have to admit that the second thing the road blocks are designed for is to increase the traffic cops pocket change. But then if your not screwing up they can't put the bite on you. Or if they try just call their bluff. But with all the stops we've gone thru, no bribe was solicited or demanded unless they 'had us' for breaking the law. In our case the damn 'drive with lights on always law'. Once we just accepted the ticket (Gs 225,000 in Luque). The other time we bargained the cop down to Gs 100,000. In that case we both left happy!"
Driving in Paraguay is Very Dangerous
"Driving or walking the streets of Asuncion is the most dangerous thing you may ever do in your entire lifetime," stated one expat. According to the US State Department, "Drivers throughout Paraguay routinely ignore traffic regulations. No vehicle insurance is required, and many Paraguayans drive without insurance coverage. U.S. citizens have been injured and killed in traffic accidents throughout Paraguay. Only minimal standards must be met to obtain a Paraguayan driver's license, and a driver's education prior to licensing is not common. Public transportation is readily available for urban and intercity travel. Buses vary in maintenance conditions and may not meet U.S. safety standards. Taxis are available and may be called using telephone numbers listed in newspapers. No passenger train service exists. Bicycle travel may not be safe because of traffic and other road hazards. Most urban streets consist of cobblestones over dirt. Nearly all rural roads are unpaved, and during rainy periods and the rainy season (November-April), they may be impassable. Driving or traveling at night is not advisable outside of Asuncion, due to the presence of pedestrians, animals, or vehicles without proper lighting on the roads."
Crime in Paraguay
From the US State Department, "Street crime is prevalent in the cities and the number of pick pockets and armed assaults is increasing. Robbers are more regularly using motorcycles to suddenly approach victims with a weapon and demand a wallet or purse, before quickly fleeing. Thieves have been known to pose as service people (e.g., mailmen, reporters, water meter readers, electrical repairmen, delivery persons, maintenance personnel) to gain access to your home. They sometimes wear uniforms and travel in vans and automobiles with markings that make the vehicle appear official. Do not let such people inside your residence unless you have contacted the service provider directly to verify the appointment."
One member offered a differing view, "Asuncion is less dangerous than any similar sized city in North America. Maybe if you laid down in the middle of the street in the worst barrio at 2 am naked with $100 bills pasted to your body, you'd be in danger. Otherwise just bit of common sense that god gives any adult will suit you just fine. As a prime example. Look at the streets in most barrio's at the beginning and end of the school day. They are filled with kids walking home alone, many of them even riding the city bus's on their own. I have never seen this in the places I lived int he US (Texas, NM, Alabama, NC, VA and Indiana) since the 1960's."
About the Author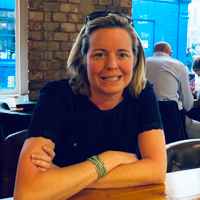 Betsy Burlingame is the Founder and President of Expat Exchange and is one of the Founders of Digital Nomad Exchange. She launched Expat Exchange in 1997 as her Master's thesis project at NYU. Prior to Expat Exchange, Betsy worked at AT&T in International and Mass Market Marketing. She graduated from Ohio Wesleyan University with a BA in International Business and German.
Some of Betsy's articles include 12 Best Places to Live in Portugal, 7 Best Places to Live in Panama and 12 Things to Know Before Moving to the Dominican Republic. Betsy loves to travel and spend time with her family. Connect with Betsy on LinkedIn.