Healthcare in Malaysia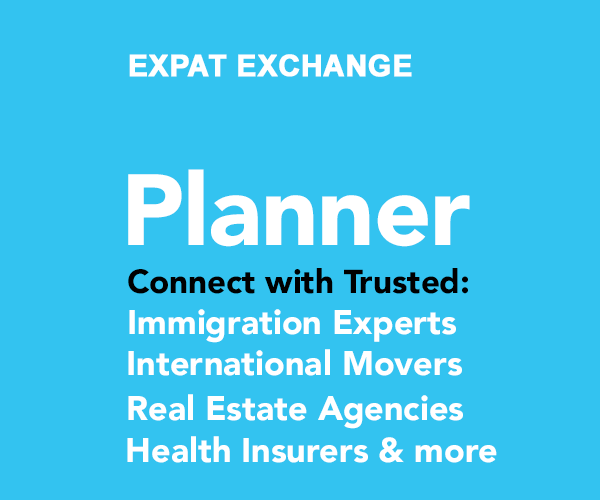 Summary: Expats in Malaysia recommend that newcomers talk to friends and learn about the best hospitals, clinics and doctors in their area before a medical emergency arises. Plus, obtaining expat health insurance is recommended.
Hospitals in Malaysia
"Medical facilities and services are adequate in the larger cities, where you can find Western-trained doctors. The U.S. Embassy website has a list of English-speaking doctors and hospitals. Doctors and hospitals often expect immediate cash payment for health services although major credit cards are accepted at some hospitals in larger cities," stated the US State Department.
"No need to enroll in public health system--show up at a hospital or clinic and ask for treatment. There are public hospitals, but private (more costly) respond faster with higher levels of service. Quality of health care is very good. Excellent clinics with Providers trained internationally, many with US Board certification -- especially true at private hospitals and clinics," remarked an expat in Penang.
Expat Health Insurance in Malaysia
"Make sure your health insurance plan provides coverage overseas and know how to reach your insurance company to authorize payment. Malaysian hospitals will not bill your insurance directly. You must provide payment and seek reimbursement," wrote the US State Department.
"Local health insurance is available to people under age 60. We have personal health insurance with a company specialising in international benefits. We pay for the procedures locally and submit electronic claims forms that are processed and pay according to US. standards. We chose this provider based on market research and an organization with which we are affiliated," explained one expat.
Quality of Healthcare in Malaysia
"Expats can go to local clinics and to hospitals. Typical treatment includes sprained ligaments, skin reactions, respiratory problems. Severe problems may evacuate to Kuala Lumpur. I would personally not return to US for medical OR dental care. Level of competence here for specialist treatment is trained by and participates in U.S. standards for Board Certification. Cost of treatment here is SUBSTANTIALLY LOWER than U.S," commented one expat.
Emergency Medical Services in Malaysia
According to the US State Department, "Malaysian paramedics do not have training equivalent to U.S. standards. Response time may be long and response area limited. Long term visitors and residents should always be aware of the location of the nearest hospital and an alternate form of transportation. Callers to Malaysia's '999' emergency number (equivalent to '911' in the United States) are directed to whichever hospital the dispatcher chooses. If you are staying in Malaysia for a long time, and you have known health problems, you should investigate private ambulance services in the area and provide family and close contacts with the direct telephone number(s) of the service you prefer.."
"I had a seriously nasty scare at the weekend as my husband injured himself and went into a similar state as having a stroke. I had no idea what was the matter with him. I was totally unprepared, did not have an emergency number, did not know which hospital to take him too. Luckily my friends and neighbours came to my rescue and sorted out an ambulance for me. We had to wait a really long time for any medical help to come and it was incredibly scary. My advice to everyone, make sure you know which is the best hospital, what their numbers are, have a list of emergency contacts for people to ring on your behalf and keep money in savings in case you need to pay for medical help," recounted one expat.
Cost and Availability of Prescription Medicines
"Most over-the-counter medications can be purchased at local pharmacies but certain prescription medications are only available at doctors' offices and hospital pharmacies, requiring a locally-written prescription. If you have ongoing prescription medication needs, we advise you to consult a physician prior to traveling to Malaysia. Psychiatric medications can only be prescribed in Malaysia by physicians specialized in psychiatric care, unlike in the United States. If traveling with prescription medication, check with the Royal Malaysian Customs Department to ensure the medication is legal in Malaysia. Always carry your prescription medication in original packaging with your doctor's prescription," wrote the US State Department.
An expat in Penang explained, "Prescriptions are available through clinics, hospitals and pharmacies. Cost are low compared to U.S. We needed an antihistamine similar to U.S. prescription formula. We took it to a local pharmacy that said they didn't carry that brand, but compared ingredients and provide a local version--no prescription needed for that one."
Psychological Care in Malaysia is Limited
"Psychological and psychiatric services are limited, even in the larger cities, with hospital-based care only available through government institutions," wrote the US State Department.
Health Risks in Malaysia
"Malaria, Chikungunya, and Dengue are mosquito-borne illnesses that are endemic to Malaysia. Preventing mosquito bites is the most important way to prevent these illnesses. Leptospirosis, a rare bacterial disease spread through the urine of infected animals, has also been reported in Malaysia in recent years," wrote the US State Department.
A 2017 CDC alert stated, "The Malaysian state of Sarawak has declared parts of three divisions to be ?rabies infectious areas.? Five human rabies cases and almost 800 cases of people being bitten by rabid animals have been reported in Serian, Sri Aman, and Kutching divisions as of July 2017. All five people infected with rabies have died. Public health officials are responding by treating people bitten by local dogs or cats for rabies exposure and advising the public on how to prevent the spread of the disease."
What Vaccinations Are Recommended for Malaysia?
"Make sure you are up-to-date on routine vaccines before every trip. These vaccines include measles-mumps-rubella (MMR) vaccine, diphtheria-tetanus-pertussis vaccine, varicella (chickenpox) vaccine, polio vaccine, and your yearly flu shot. CDC recommends this vaccine because you can get hepatitis A through contaminated food or water in Malaysia, regardless of where you are eating or staying. You can get typhoid through contaminated food or water in Malaysia. CDC recommends this vaccine for most travelers, especially if you are staying with friends or relatives, visiting smaller cities or rural areas, or if you are an adventurous eater," stated the CDC. Hepatitis B, Malaria, Japanese Encephalitis and Rabies vaccinations are recommended for some expats based upon where they'll be living, lifestyle and more. Read a detailed list of vaccination recommendations for Malaysia.
About the Author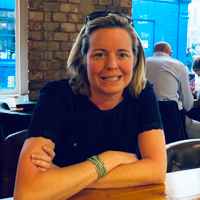 Betsy Burlingame is the Founder and President of Expat Exchange and is one of the Founders of Digital Nomad Exchange. She launched Expat Exchange in 1997 as her Master's thesis project at NYU. Prior to Expat Exchange, Betsy worked at AT&T in International and Mass Market Marketing. She graduated from Ohio Wesleyan University with a BA in International Business and German.
Some of Betsy's articles include 12 Best Places to Live in Portugal, 7 Best Places to Live in Panama and 12 Things to Know Before Moving to the Dominican Republic. Betsy loves to travel and spend time with her family. Connect with Betsy on LinkedIn.