Chiang Mai, Thailand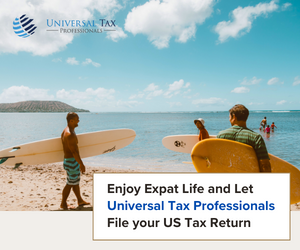 Expats share what it's like living in Chiang Mai and why they move there. With its large expat community of missionaries, retirees, expat families and teachers, Chiang Mai is attractive for many reasons: its size, friendly people, low cost of living and good healthcare.
Chiang Mai a good place to live?" href="#good" rel="dofollow">Is Chiang Mai a good place to live?
expats move to Chiang Mai? " href="#typesexpat" rel="dofollow">Why do expats move to Chiang Mai?
Expats move to Chiang Mai for its low cost of living, warm climate, the friendly Thai people, large expat community and access to good doctors and hospitals. With approximately 125,000 residents in the city and 950,000 in the metropolitan area, Chiang Mai's size appeals to a lot of expats. If you're thinking about moving to Chiang Mai, expats there also have some cons to add to your pros and cons list. Here's what expats have to say about living in Chiang Mai:
Is Chiang Mai a good place to live?
"CM [Chiang Mai] is a nice place to live, but like every place, there is good and bad," wrote one expat. "This is a diverse and accepting area. I was not aware of the extent and presence of Christian groups, facilities and missionary work. It is a very laid back place overall. People who are working still work hard but enjoy the social aspects available," wrote one expat.
"The Chiang Mai Expats club, is great. You can find them online, and see what their meetings are like. They meet at a restaurant on the Ping river near the Iron Bridge," said one expat. "There are over 5000 expat families living in this city. Because of this, there are literally hundreds of programs and clubs to join. From 'Little League' to ballet classes to chess clubs to golf schools, this city is a great place for families. Chiang Mai is a pretty social city. There are a lot of family events and outdoor places to go. A lot of families spend their weekends at resorts just outside the city," added another expat.
Why do expats move to Chiang Mai?
"There are several large groups of people and many other smaller ones. If I had to summarize the expat population, it would be as follows: 1. Japanese families who are located here and involved in the factories in Lamphun (a nearby province). 2. American and Korean missionaries who tend to congregate with themselves in the southern region of the city. 3. NGO workers who are often involved in refugee or orphanage work. 4. Families who move here because their work is flexible. 5. Retired expat men who get remarried and have started a 'mixed' family," explained one expat.
Can I live in Chiang Mai on $1,000 a month budget?
How much does it cost to live in Chiang Mai? The cost of living in Chiang Mai is a constant debate among expats. Yes, expats will answer that you can live in $1,000 a month, but caution that you will need to watch your spending and limit dining out in order to live on that budget. "I think one person can live comfortably in Chiang Mai for between $1000-2000/month," said one expat in a report about retiring in Chiang Mai. Another retiree said that it was possible to live on $500 a month. "You could certainly live in Chiang Mai for 1000 USD monthly, particularly if you own a cheaper condo 300,000 baht range as the yrly condo fees total about 115 US so you would be fine. Even renting a cheaper condo in the 3000-4000 baht a month range is possible," explained one expat.
Hospitals in Chiang Mai
"Many excellent hospitals in Chiang Mai ranging from cheap to moderately expensive. Many inexpensive street clinics everywhere you can just walk into for less complicated problems," reported one expat. Chiang Mai Ram Hospital, McCormick Hospital and Maharaj Nakorn Chiang Mai ("Susan Dok") Hospital are among the hospitals in Thailand. Here's a more comprehensive list of hospitals in Chiang Mai.
Is it safe to live in Chiang Mai?
"Very, very little crime here. You can leave your groceries in your motorbike basket, go do more shopping and when you return, everything will still be there," wrote one expat.
How hot is it in Chiang Mai?
"Hot is hot. I would say the only difference with CM city is that it will be cooler in the nights and early mornings, sometimes. Noon is as hot as anywhere. Hot season is going to be hot anywhere in Thailand as well as Fla... Another downside might be the air quality during mid march when it is burning season, but you can always go away for a couple of weeks when it is bad. I think we move much slower when it is hot. It is funny and I don't exactly get it. You surely feel the heat. It almost feels like being in front of a pizza oven with the door open. But if you keep the activity level low it just sort of weighs. Even doing nothing, you will have a slight film of sweat on your arms. But it just does not feel all that bad. Of course, my car, my bedroom, and office all have a/c... I am a bit south of CM and it reaches 110 and it can be bearable but it does tire you out too," explained one expat.
Restaurants in Chiang Mai
There are a lot of great restaurants in Chiang Mai to suit all dining budgets. Some popular expat hangouts include: Doo Dee Restaurant & Bar, Small House Kafe and Duke's.
There are a number of good international school options in Chiang Mai. Chiang Mai International School (pre-K to 12th grade) has a modern, centrally located campus. Prem Tinsulanonda International School Chiang Mai is highly competitive, offers all three IB levels and has some boarders. It's located on an expansive campus in northern Chiang Mai with swimming, golf and tennis. Lanna International School (pre-K to A levels, Grades 12 & 13) is centrally located and follows the British curriculum. Nakornpayap International School (pre-K to 12th grade) is centrally located with nice facilities. Panyaden International School (pre-K to 9th grade) is a bilingual school with a focus on the environment. Many of the buildings on campus are made of earth and bamboo.
About the Author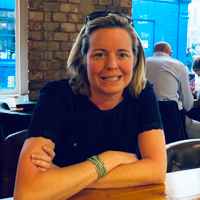 Betsy Burlingame is the Founder and President of Expat Exchange and is one of the Founders of Digital Nomad Exchange. She launched Expat Exchange in 1997 as her Master's thesis project at NYU. Prior to Expat Exchange, Betsy worked at AT&T in International and Mass Market Marketing. She graduated from Ohio Wesleyan University with a BA in International Business and German.
Some of Betsy's articles include 12 Best Places to Live in Portugal, 7 Best Places to Live in Panama and 12 Things to Know Before Moving to the Dominican Republic. Betsy loves to travel and spend time with her family. Connect with Betsy on LinkedIn.