Chiang Mai, Thailand
Last updated on Mar 10, 2023
Summary: People describe Chiang Mai, Thailand as a vibrant city with a unique culture, stunning natural beauty, and a laid-back atmosphere. Expats love the low cost of living, the friendly locals, the delicious food, and the abundance of outdoor activities. The weather in Chiang Mai is generally warm and humid, with temperatures ranging from the mid-60s to the mid-90s Fahrenheit. The average cost of living for an expat is around $1,000 to $1,500 per month, depending on lifestyle. A one bedroom apartment typically costs around $400 to $600 per month, while a two bedroom apartment can range from $500 to $800 per month. The approximate population of Chiang Mai is 1.7 million people.
About the Author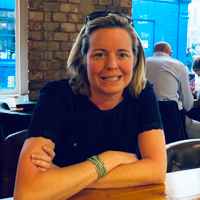 Betsy Burlingame is the Founder and President of Expat Exchange and is one of the Founders of Digital Nomad Exchange. She launched Expat Exchange in 1997 as her Master's thesis project at NYU. Prior to Expat Exchange, Betsy worked at AT&T in International and Mass Market Marketing. She graduated from Ohio Wesleyan University with a BA in International Business and German.
Some of Betsy's articles include 12 Best Places to Live in Portugal, 7 Best Places to Live in Panama and 12 Things to Know Before Moving to the Dominican Republic. Betsy loves to travel and spend time with her family. Connect with Betsy on LinkedIn.