Moving to Brazil
Last updated on Feb 17, 2023
Summary: Many expats and digital nomads move to Brazil for its vibrant culture, stunning beaches, and diverse landscapes. The most popular cities for expats and digital nomads in Brazil are Rio de Janeiro, Sao Paulo, and Florianopolis. People looking for a place to live in Brazil can search online for rental listings, contact real estate agents, or look for postings on expat forums. Additionally, many expats and digital nomads find housing through word of mouth or by networking with other expats in the area.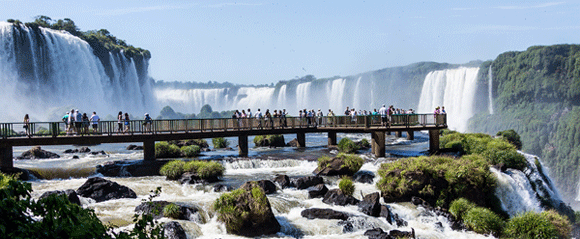 What do I need to know before moving to Brazil?
When we asked people what advice they would give someone preparing to move to Brazil, they said:
"Do lots of research as it is available on line. Include in your research a local attorney who speaks English and is a member of either Briton's legal Bar Association or the ABA in the States. It is always nice when the local attorney is licensed in one of those countries because unethical practices could get them barred. With their membership in one of the Bar Associations there should be available info on whether any complaints have been filed against them in the past. These local attorneys act very much like the Title companies in the States. They do all the research to ensure free and clear property and titles. Make sure that you visit the area and the home to ensure it is what you hoped it to be. I would also recommend staying at least 2 weeks and spend time knowing the area. THE MOVE: Moving from the UK or USA is probably not a big deal. However, to get your household goods into Brazil.....well that's another matter. For instance, the USA moving company needs a 3rd party in Brazil to facilitate receiving your container and moving it to your new home. They will need paperwork that to us seems highly unusual and bureaucratic. Brazil is after all a highly bureaucratic place to live and if you haven't lived here then your in for a surprise. One of the documents that I needed was my original boarding pass from the airline that I flew from Miami to Recife. The 3rd party Brazilian company stated that without the boarding pass to prove how I arrived in Brazil then the container could not be received in Brazil (my federally stamped passport and my federally stamped Entry Card does not count). The boarding pass along with a number of other paperwork had to be notarized at one of the local Cartarios and returned to the 3rd party company. It will require several hours of standing in line to get 5 minutes of work completed. If your moving to Brazil this is how they do things and all the complaining from me or you will not change it. With all this said, I will say now that after all the standing in line waiting, jumping through hoops and getting mad, after returning home to our villa and seeing the sunset from our roof top........PRICELESS," commented one expat who made the move to Praia de Pipa.
"I am sorry to say that after 14 years in Brazil my advise would be don't move, please reconsider. As my dentist (Brazilian) recently said, "Sao Paulo is a cruel city". I hear his comments with a heavy heart. I have grown to love Brazil but the prices, lack of infrastructure, noise, traffic and now protests and violence have taken their toll," remarked one expat in Sao Paulo, Brazil.
Answer Question & View More Answers
How do I find a place to live in Brazil?
We asked expats how they chose their neighborhood and found a place to live. They answered:
"I choose Jardins because it is one of the few places where you can walk to the pharmacy, supermarket ect. The downside is that I spend 3 yes three hours a day to and from the office (7 km each way).. My office is in a commercial area and living there would be depressing," replied a member in Sao Paulo.
Answer Question & View More Answers
What is a typical expat home or apartment like in Brazil?
"Expat homes and apartments in Brazil tend to offer a comfortable and stylish living experience, with modern furnishings, air conditioning, and plenty of natural light. Many expats living in Brazil opt for spacious apartments in exclusive residential buildings in Rio de Janeiro or São Paulo, with amenities such as swimming pools, gyms, and doormen to provide security and convenience. Expat homes and apartments may also feature balconies with gorgeous views, terraces, and extra storage spaces," remarked one expat who made the move to Brazil.
"There are 41 units within the resort, mostly owned by foreigners. There are a few owned by Brazilians but the others are mostly from Europe or UK. Each of the units vary in size but 150m2 is about average for the villas with 2 stories. Ours has 3 bedrooms and 2 bathrooms and a roof veranda that includes a Jacuzzi. Pipa Beleza Resort is one of the leading and most modern resort in the area and several more have or are being built as we speak," explained one expat living in Praia de Pipa, Brazil.
Answer Question & View More Answers
What is the average cost of housing in Brazil?
If you are thinking about moving to Brazil, cost of living in probably a key consideration. Expats commented about the cost of housing:
"In the USA buying property of any type on or very near the ocean is way out of our price range. We bought this one to include a complete furnishing package and its built against a State park where future construction is limited due to the park. So the villa was much cheaper than in the States for a house of the same size. Because we bought our in 2007 I keep looking on the net for houses in the area and for pricing. $150k to 200k (USD) for a similar villa is the average cost as of this week. Electricity costs are high as they are everywhere in Brazil due to the lack of infrastructure," explained one expat living in Praia de Pipa, Brazil.
"If moving to Sao Paulo know that prices are out of control and that there are lots of hidden costs to renting. I am from Chicago, where I lived in Lincoln Park. 1. Rent, a 2 bedroom apt in Jardins(200 sq meters) will run about BRL 8000/mo. 2. The Next biggest cost is the Condo fee which everyone must pay, about BRL 2000/mo. 3. Next there is the IPTU or the property tax in Jardins expect to pay BRL 600/mo. 4. Then of course you need insurance, expect to pay BRL 250/mo," said one expat in Sao Paulo.
Answer Question & View More Answers
Should I buy or rent a home in Brazil?
If you have not spent a lot of time in Brazil, you should rent before even thinking about buying. We asked expats there about the buy vs. rent decision:
"The decision to buy or rent a home in Brazil depends on a number of factors, including your budget, your job situation, and your goals for the future. It's important to look at your situation closely and consider all the pros and cons before making a decision. Renting may be a better option for those who aren't sure how long they'll stay in Brazil, need more flexibility, or don't have the resources to take on a large financial commitment. Buying a property may be beneficial in the long-run and can be a good investment if you plan to stay in Brazil for a long time. It's also possible to buy a home and live in it while renting out part of the home to cover costs. Ultimately, the decision to buy or rent a home in Brazil is a personal one, so it's best to evaluate your individual situation before making a decision," remarked one expat in Brazil.
"We bought a home. We saw our property on the internet and the agent met us at the hotel the day after we landed. We looked at 5 or 6 as I recall. We found one we liked, obtained our tax card (CPF) and spoke to a lawyer who handled both the house purchase and our immigration. With the vendors, and agents we went to a cartorio and signed an official contract," said one expat in Taiba.
What should I pack when moving to Brazil?
We asked people living in Brazil to list three things they wish they had brought and three they wish they had left behind. They responded:
"When moving to Brazil, it is important to pack appropriate clothing that can keep you cool in hot weather, such as light t-shirts and cotton shorts. Sun protection such as sunscreen and sunglasses are also essential if you plan on spending time in the sun. Additionally, it is prudent to bring some form of insect repellent, as Brazil is home to many insects. An umbrella, raincoat, and comfortable walking shoes will also make your travels more pleasant. Lastly, although Brazil offers a wide variety of restaurants serving international cuisine, it is a good idea to pack your favorite snacks and spices to remind you of home," said one expat in Brazil.
"We were pretty careful after living overseas to ensure the critical things needed were being shipped and non-critical things were not placed into the shipment. We were more careful this time as we were paying for the move ourselves. A couple things: electricity in the USA is 120v. So knowing that some things will not convert to 240 (North 1/3 of Brazil is 240, the middle 1/3 is 127v and the bottom 1/3 of Brazil is 240), we purchased 2 large power converters to step down 240 to 120v. We also ensured that the converters were able to manage several electrical components at the same time. The one thing we did not bring........Phillips tooth brush heads for our Sonic tooth brushes. And no, we can't find them here," remarked one expat who made the move to Praia de Pipa.
Answer Question & View More Answers
What cultural faux pas should I try to avoid making in Brazil?
We asked people in Brazil if they could share any humorous cultural blunders they commited. For new expats, keep in mind that these incidents are an inevitable part of expat life. Learning to laugh about them is the key!:
"I did so many silly things here. I constantly say something wrong. Once in the beginning here in Curitiba, I went grocery shopping. I was looking at the meat and couldn't read the package. I wanted beef cubes. I thought the word on the package said mule so I tried to get someone to help me. I wanted beef, not mule. The butcher could not understand my portuguese - I was asking what animal the meat was from. In the end I pointed and said "mooooo" and he laughed and nodded "Sim, mooooo."," commented one expat who made the move to Curitiba.
Answer Question & View More Answers
Why do people move to Brazil?
When we asked people why foreigners move to Brazil, they responded:
"Brazil is an attractive destination for expats, due to its vibrant culture, stunning beaches and diverse wildlife. The cost of living in Brazil is very low compared to many other countries, making it a great place to live and work. The country also has a number of modern cities, with excellent infrastructure, and a variety of businesses, making it possible for expats to pursue their careers. The country also offers a wonderful climate, with year-round sunshine and warm temperatures, making it a great place to explore and simply relax. Lastly, the friendly people and lively atmosphere of the country attract many expats to move to Brazil," replied one expat when asked about moving to Brazil.
How are healthcare services Brazil?
When we asked expats and global nomads about the quality of medical care in Brazil, they replied:
"Healthcare services in Brazil are provided by both public and private institutions. The public healthcare system is known as the Unified Health System (SUS) and is funded by the government. It provides free healthcare to all citizens and permanent residents, including foreign residents. The quality of public healthcare varies from region to region, with some areas having better access to resources and better quality care than others. Expats in Brazil can use the public healthcare system, but they may need to pay for some services. Private healthcare is also available and is often preferred by expats due to its higher quality of care. Private healthcare is usually more expensive than public healthcare, but it can provide more comprehensive coverage and access to better facilities," stated one expat who made the move to Brazil.
"Brazil does have a National Health Care program and my wife and I have taken advantage of this service for relatively minor health issues. But it is a national health care program that must be funded by the government with many cities such as Rio de Janerio unable to fund many of these clinics and public hospitals to the degree that they should be. We are retired and our health issues are relatively minor but we feel strongly about having a paid for medical insurance plan. This plan pays for annual physicals that include treadmill stress test, visit with cardiologist, Urologist, blood tests and a personal consultation with your doctor about the results. Mine lasted nearly a full hour. We looked for a doctor who spoke English and was very good in his/her field. We chose a private practice doctor in Natal, Brazil who performed his studies under the direction of Dr. Christian Bernard in South Africa. So my advice.......live in or near a big city such as Natal, Brazil, spend some time talking with insurance agents about doctors and qualifications in your area and do not depend only on the national social medicine programs. Purchase private medical insurance. Mine is from AMIL who's parent company is United Health Care," remarked one expat in Natal.
What are medical services in Brazil like?
When we asked expats and global nomads about the quality of medical care in Brazil, they replied:
"public health care is used by us for minor issues. Major medical we travel 1 hr north to Natal for private doctors and health care," stated one expat who made the move to Praia da Pipa.
"I don't know how to characterize my health insurance plan. It is from Brazil but it is not a public plan. It is a private, Brazilian plan (Unimed Rio). And it is good. The medical care is excellent and although the plan is about what I'd pay in the States, I can get more for the money," remarked one expat in Rio de Janeiro.
About the Author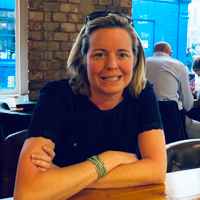 Betsy Burlingame is the Founder and President of Expat Exchange and is one of the Founders of Digital Nomad Exchange. She launched Expat Exchange in 1997 as her Master's thesis project at NYU. Prior to Expat Exchange, Betsy worked at AT&T in International and Mass Market Marketing. She graduated from Ohio Wesleyan University with a BA in International Business and German.
Some of Betsy's articles include 12 Best Places to Live in Portugal, 7 Best Places to Live in Panama and 12 Things to Know Before Moving to the Dominican Republic. Betsy loves to travel and spend time with her family. Connect with Betsy on LinkedIn.