Living in Latvia
Last updated on Feb 10, 2022
Summary: Expats, digital nomads and retirees talk about what it is really like living in Latvia. They offer advice about meeting people, cost of living, finding a home and more.
What do expats in Latvia appreciate most about the local culture?
"The Latvian culture is beautiful and interesting - as are the people. I appreciate that most Latvians work in Riga (or other city) and then immediately disappear to the woods in their other homes to be out in nature. They are fine, decent people. They sort of just keep to themselves, like most Europeans, and this can be seen by us Americans as being stand-offish or even rude," remarked another in Latvia.
"The people can be a bit sour, but considering their history, I can't blame them. That said, the country itself with its nature and scenery should be promoted more by their government because it's really special," explained one expat.
What do expats find most challenging?
"The most challenging thing here is the language - if you learn it. I only speak English here and have never once had a problem. Latvians have been more than happy to accommodate. Also, being from a place that doesn't get much bad weather, I found it very difficult in winter. The temps and snow were fine, but often times the weather goes from snowy and below freezing to just above freezing and rainy. This makes walking around slippery and scary," explained one expat.
"The languages. They're tough. This winter was very cold/snowy but being a Minnesota girl, just took a few weeks to remember this is what I grew up in even though I'd done the last 4.5 years in the tropics! It was beautiful too even with the mounds of snow. Just dress warm," said another person in Riga.
What are the schools in Latvia like?
"If You are looking for safe environment for Your child to grow and to learn, open minded teachers, internationally approved curriculum. This preschool is for You," added another expat with kids at Six Senses International Preschool in Mežaparks, Riga.
"It's a lovely school -- fantastic facility, good teachers, great programs. ISR follows the Success-for-All phonics program, which is wonderful; our daughter's reading skills grew by leaps and bounds within weeks of starting the program, and halfway through her Kindergarten year she was simply reading, everything and anything. It's an IB PYP school, accredited through both the Council of International Schools and the Latvian Ministry of Education," commented one expat when asked about International School of Riga in Kipsala.
Answer Question & View More Answers
About the Author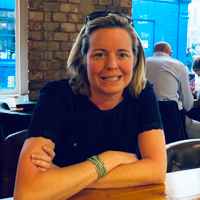 Betsy Burlingame is the Founder and President of Expat Exchange and is one of the Founders of Digital Nomad Exchange. She launched Expat Exchange in 1997 as her Master's thesis project at NYU. Prior to Expat Exchange, Betsy worked at AT&T in International and Mass Market Marketing. She graduated from Ohio Wesleyan University with a BA in International Business and German.
Some of Betsy's articles include 12 Best Places to Live in Portugal, 7 Best Places to Live in Panama and 12 Things to Know Before Moving to the Dominican Republic. Betsy loves to travel and spend time with her family. Connect with Betsy on LinkedIn.