Retire in Brazil
Last updated on Apr 07, 2023
Summary: Retirees are often attracted to Brazil for its vibrant culture, stunning beaches, and diverse landscape. Brazil is known for its warm and tropical climate, with temperatures ranging from the mid-60s to the mid-80s Fahrenheit throughout the year.

What is it like to retire in Brazil?
"Retired life in Brazil has much to offer; the country is renowned for its stunning beaches and lush greenside areas, and provides a host of recreational opportunities. There is an active expat community in Brazil, and many take advantage of the country's vibrant culture, sightseeing, and festivals. Many recreational activities are available, such as cruising, boating, snorkeling and beach sports. For those who are less active, there are an array of cultural attractions, such as museums, galleries, historical monuments, as well as excellent cuisine and shopping. Nightlife can also be enjoyed in many places, ranging from relaxed bars to vibrant discos and nightclubs," said a retiree who moved to Brazil.
"There are many activities but not necessarily targeted at retirees or expats. The Latin way of life is a family life which extends from babies to those in their 90's. If you get to know Brazilians, you become part of their group and are invited to their gatherings. There are museums, the beach, gyms etc, although I don't attend these with other expats, just friends," said one retiree in Taiba.
Answer Question & View More Answers
What advice do overseas retirees have for others considering retiring abroad?
"I would tell someone to definitely rent before you commit to buying. Living here is much different than being here on a holiday. Buy a television and learn the language as soon as possible," explained a retiree in Taiba.
What are the most challenging aspects of retiring in Brazil?
"One of the most challenging aspects of retiring in Brazil is the cost of living, which can be higher than in many other countries. Another challenge is navigating aspects of Brazilian culture, such as the long bureaucracy, which can be difficult to understand and manage from abroad. Additionally, expats in retirement must also adjust to the language barrier, which can be difficult even for those with fairly good Portuguese language skills. Lastly, the healthcare system in Brazil is much different than what expats may be used to and can be a challenge to access and understand, especially in rural areas," said a person in Brazil.
"For us it was getting to grips with the language. We are far from fluent yet we still get by. In our area, most people still don't speak English. In saying that, Brazilians are some of the most gracious and polite people, and are patient with our attempts to make ourselves understood," remarked one retiree in Taiba.
What are the most rewarding aspects of retiring in Brazil?
"The opportunity to experience a different way of life, daily adventure and discovery, and to partake in some of Brazil's most exhilarating activities are among the most rewarding aspects of retiring in Brazil. With a wide variety of scenery and climates, there are countless natural landscapes to explore and enjoy. Brazil features a vibrant social life with bustling nightlife, multiple cultural attractions and events, and a fantastic range of cuisine. Exceptional healthcare and some of the world's finest retirement destinations make it a desirable retirement haven for those looking for peace and relaxation. Additionally, the cost of living in Brazil is relatively low, making it a great place to settle down on a budget," said a person in Brazil.
"The lack of stress has to be the best thing about living in Brazil. Latin countries, seem to be very laid back when it comes to time. Once you adapt to this, stress seems to melt away," remarked one retiree in Taiba.
What are healthcare services like in Brazil?
We asked retirees if they have access to good medical care in Brazil. They wrote:
"Healthcare services in Brazil are generally provided free of charge to citizens through the public system known as SUS (Sistema Único de Saúde). Private healthcare is also available for those who can afford it. Healthcare facilities in Brazil provide adequate and modern medical treatments, with many hospitals offering advanced medical technology and treatments. The country has a well-developed network of primary care, emergency services, and specialty clinics that provide comprehensive medical care and access to specialist care. Vaccination programs have also been effective in controlling and preventing various diseases. Despite these benefits, Brazil faces several challenges in providing quality healthcare services to underserved populations and across rural areas, where access to medical care is more limited," said one retiree in Brazil.
"We use the state medical system and have found it to be satisfactory. Although some of the services aren't included, it is affordable. For example, a mammogram is circa $40," commented one retiree living in Taiba, Brazil.
How do I meet people in Brazil?
When we asked people living in Brazil about club and activities where newcomers can meet others, they responded:
"Expats living in Brazil often join international clubs, such as ExpatBrazil, to meet other expats and like-minded people. They also join language and cultural exchange groups, which offer activities such as language classes, book clubs, movie nights, and cooking classes. Additionally, they may join sports teams, local choirs, or community gardens, or join meetup groups related to their hobbies and interests. Meeting people while living in Brazil can also be done by attending any of the many concerts, dances, or carnivals, or by simply exploring local bars, restaurants, and parks," said a person in Brazil.
"International Newcomers, wonderful start if you don't know the language at all. Most nationalities have their own clubs and organizations; huge expat community. Excellent schools. Very busy social diary if that's what you want, otherwise enjoy the best part of Brazil: the Brazilians," remarked one retiree in Rio de Janeiro.
What is life like in Brazil?
When we asked people living in Brazil what life is like and how people spend their time, they said:
"Expats and digital nomads in Brazil are generally welcomed with open arms and enjoy an active lifestyle. There are attractive cities such as Sao Paulo, Salvador, Recife and Fortaleza, which offer access to some of Brazil's greatest attractions, such as its beaches and rainforest. Brazil is renowned for its nightlife and its vibrant culture, which makes it a great destination for travelers looking to experience the country's many cultures and customs. Expats and digital nomads also benefit from fairly affordable living costs, a strong public transportation system and an improving economic climate," said a retiree who moved to Brazil.
"Peoples lives, no joke, revolve around the beach and sports. You will meet many people by just going to the beach or walking on the beach front and around the Lagoa (lagoon). Brazilians are very easy going; they talk to you all the time and everywhere. Some knowledge of the language is essential. Nobody, outside the tourist industry, speaks any English or any other language for that matter, but Portuguese," said one retiree in Rio de Janeiro.
What do I need to know before retiring in Brazil?
When we asked people what advice they would give someone preparing to move to Brazil, they said:
"Before retiring in Brazil, expats should be aware of the different types of visas available. They should also be aware of the tax implications that come with becoming an expat. Additionally, expats should familiarize themselves with the Brazilian culture and language, especially if they plan to be living there for a longer period of time. Furthermore, it is important to research all available options and compare the costs of healthcare, housing, and other necessities in the areas they are considering. Lastly, expats should consider hiring a local lawyer who is familiar with the laws and regulations of their chosen location," explained one retiree living in Brazil.
"Great place to live; perfect climate; friendly people. Come with a job in view and leave your valuables in your home country. You are going to have the time of your life," said one retiree in living in Rio de Janeiro, Brazil.
What type of recreational activities are there in Brazil?
"In Brazil, residents enjoy a variety of recreational facilities, such as beaches, parks, and sports complexes. Popular beach destinations include Copacabana and Ipanema in Rio de Janeiro, as well as the beaches of Bahia and Santa Catarina. Parks are also popular, with the Tijuca National Park in Rio de Janeiro being one of the most visited. Sports complexes are also available, with many cities having soccer stadiums, tennis courts, and swimming pools. Additionally, Brazil is home to a variety of cultural attractions, such as museums, galleries, and theaters," remarked one retiree in Brazil.
Where will I buy groceries and do other shopping in Brazil?
"People living in Brazil typically buy groceries and do other shopping at supermarkets, local markets, and convenience stores. Many people also shop online for groceries and other items. Additionally, some people may purchase items from street vendors or small shops," said one retiree in Brazil.
About the Author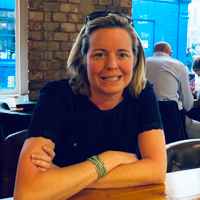 Betsy Burlingame is the Founder and President of Expat Exchange and is one of the Founders of Digital Nomad Exchange. She launched Expat Exchange in 1997 as her Master's thesis project at NYU. Prior to Expat Exchange, Betsy worked at AT&T in International and Mass Market Marketing. She graduated from Ohio Wesleyan University with a BA in International Business and German.
Some of Betsy's articles include 12 Best Places to Live in Portugal, 7 Best Places to Live in Panama and 12 Things to Know Before Moving to the Dominican Republic. Betsy loves to travel and spend time with her family. Connect with Betsy on LinkedIn.