Real Estate in Morocco
Last updated on Nov 27, 2021
Summary: Expats and retirees talk about real estate in Morocco? How do you find a home in Morocco? Should you buy or rent? What is the cost of housing?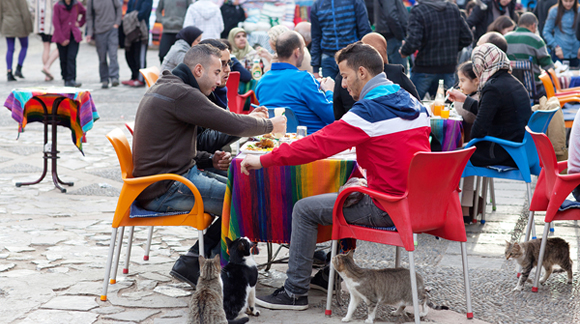 How do I find a place to live in Morocco?
We asked expats how they chose their neighborhood and found a place to live. They answered:
"I had bought a small villa in 2000 the neighbohood is nice but quiet far from the center the city," added another expat who made the move to Mohammedia .
"Very difficult and expensive to rent here if you want a pool and garden, we ended up buying a villa. We found our home on the internet and by asking local people about what was for sale in the area," explained one foreigner living in Marrakech, Morocco.
What is a typical expat home or apartment like in Morocco?
"A Villa, it is typical but you get a lot more villa for your money if you buy but not if you rent," said another expat in Marrakech.
What is the average cost of housing in Morocco?
If you are thinking about moving to Morocco, cost of living in probably a key consideration. Expats commented about the cost of housing:
"prices right now in morocco are very expensive they might see in a year or two same event that happening in usa and the prices might release some steam," explained one expat living in Mohammedia , Morocco.
"Housing costs are less but seem to be increasing all the time. A 4 bed villa with large garden and pool, 9k out of town will cost you about 355,ooo this price includes notaire fees but not estate agents which is another 2.5%," said another person in Marrakech.
Should I buy or rent a home in Morocco?
If you have not spent a lot of time in Morocco, you should rent before even thinking about buying. We asked expats there about the buy vs. rent decision:
"At this point, just renting. Not difficult. I have friends who helped me, so it was not a problem," explained one person living in Rabat, Morocco.
About the Author

Joshua Wood, LPC joined Expat Exchange in 2000 and serves as one of its Co-Presidents. He is also one of the Founders of Digital Nomad Exchange. Prior to Expat Exchange, Joshua worked for NBC Cable (MSNBC and CNBC Primetime). Joshua has a BA from Syracuse and a Master's in Clinical and Counseling Psychology from Fairleigh Dickinson University. Mr. Wood is also a licensed counselor and psychotherapist.
Some of Joshua's articles include Pros and Cons of Living in Portugal, 10 Best Places to Live in Ireland and Pros and Cons of Living in Uruguay. Connect with Joshua on LinkedIn.