Expats Talk about Health Insurance and Healthcare in Istanbul, Turkey
Last updated on Feb 02, 2023
Summary: The quality of medical care in Istanbul, Turkey is generally considered to be on par with the United States, with many hospitals and clinics offering a wide range of services. Some of the most well-known hospitals and clinics in Istanbul include Acibadem Hospital, Memorial Hospital, and American Hospital. Emergency services are available in Istanbul, and ambulances can be called by dialing 112.
What advice do you have for expats having a baby in Istanbul?
We asked expat moms who gave birth in Istanbul about their experiences and advice they have for other moms to be. They said:
"When planning for childbirth in Istanbul, it is important to research reputable hospitals in advance and to visit the facilities to make sure they are satisfactory. It is a good idea to make sure the hospital has a well-trained team of medical professionals, including a doctor, nurses and obstetricians. Talk to other expats to get recommendations and feedback. Make sure the hospital has an International Patients Office, which can help with paperwork and making arrangements with insurers. Bear in mind that private healthcare tends to be more expensive, however, the standard of care that is provided may be better. Women should try to book antenatal classes in advance in order to understand the medical process and familiarise themselves with the procedures. It can also help to meet other expats who have had babies in Istanbul and ask for advice. There are also a variety of parenting classes, workshops and support groups where parents can meet other parents and get advice from experienced ones. Finally, try to stay relaxed and make the most of the experience," explained one expat.
Are healthcare services good in Istanbul?
We asked people if they have access to good medical care in Istanbul. They wrote:
"Healthcare services in Istanbul are generally of good quality and widely available. The city has dozens of internationally-accredited private hospitals, many of which are accredited by the Joint Commission International (JCI). There are also a number of public hospitals, most of which are affiliated with universities. Medical care is provided by many expert professionals from a broad range of disciplines and patients are typically able to receive medical advice, treatment, and medication in English as well as Turkish. Istanbul's ambulances provide efficient and adequate medical help for emergencies and many medical centers also offer non-emergency ambulance services. Additionally, there are numerous health centers, pharmacies and outpatient clinics that are available to provide medical services," said another person in Istanbul.
About the Author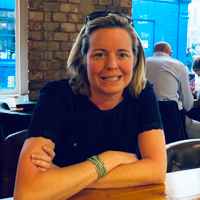 Betsy Burlingame is the Founder and President of Expat Exchange and is one of the Founders of Digital Nomad Exchange. She launched Expat Exchange in 1997 as her Master's thesis project at NYU. Prior to Expat Exchange, Betsy worked at AT&T in International and Mass Market Marketing. She graduated from Ohio Wesleyan University with a BA in International Business and German.
Some of Betsy's articles include 12 Best Places to Live in Portugal, 7 Best Places to Live in Panama and 12 Things to Know Before Moving to the Dominican Republic. Betsy loves to travel and spend time with her family. Connect with Betsy on LinkedIn.