Expats Talk about Health Insurance and Healthcare in San Ignacio, Belize
Last updated on Feb 01, 2023
Summary: The quality of medical care in San Ignacio, Belize is generally considered to be lower than that of the United States. San Ignacio has two main hospitals, the San Ignacio Hospital and the Belize Medical Associates, as well as several smaller clinics. Emergency services are available, but they are limited and may not be as reliable as those in the US. To call for an ambulance, you can dial 911 or contact the San Ignacio Hospital directly.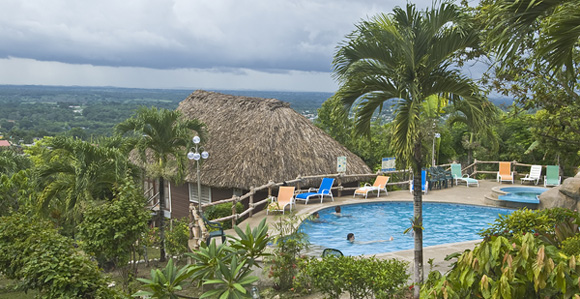 What are medical services in San Ignacio like?
When we asked expats and global nomads about the quality of medical care in San Ignacio, they replied:
"Belize in general is very third world when it comes to health care. Most people go to neighbouring countries like Guatemala and Mexico for health care," said an expat in San Ignacio.
What are emergency services like in San Ignacio?
When we asked about emergency services, members in San Ignacio wrote:
"La Loma Luz - Santa Elena. I am not aware of the emergency services. Quality of care is adequate, but my last experience was 12 years ago! Private hospital," remarked another expat living in San Ignacio.
Are common prescription medications available in San Ignacio?
"Yes, common prescriptions are available at our local pharmacy. They are inexpensive and you often do not need a prescription. Anything prescribed by the local doctor is available locally. If you had an unusual illness of needed a particular medication, it would be wise to bring additional supplies, but once here you can speak to the pharmacist and likely they can arrange to bring it in for you," mentioned another expat in San Ignacio.
What have your experiences during the pandemic with the local healthcare system been like?
When we asked expats in San Ignacio if common prescription medications are available in San Ignacio, they wrote...
"My private/public system doctor had me get tested when I had a flu bug. It was done professionally and with good social distancing practice. They also put me on a prophylactic regimen of drugs just to be sure, Test came back negative," said an expat in San Ignacio.
"Basic care is hard to get. Lack of skilled doctors and equipment are very concerning . For retirees or expats that are older it's bot an option," commented one expat living in San Ignacio, Belize.
What advice do you have for expats having a baby in San Ignacio?
We asked expat moms who gave birth in San Ignacio about their experiences and advice they have for other moms to be. They said:
"When having a baby in San Ignacio, it is important to research different healthcare options and understand the differences between public and private healthcare. Depending on your circumstances, you may want to investigate the possibility of having your medical care covered by private health insurance. It is also important to start planning your birthing preferences, such as whether you would like a traditional midwife or doctor-assisted delivery. Additionally, enrolling in childbirth classes can be a great way to prepare for the big day. Finally, since San Ignacio is located in a tropical climate, it is essential to make sure that you and your baby are well-protected from the heat and humidity," said another person in San Ignacio.
Are healthcare services good in San Ignacio?
We asked people if they have access to good medical care in San Ignacio. They wrote:
"In San Ignacio, the healthcare services are provided by public and private institutions. Public institutions include the Cayo District Hospital, the San Ignacio Community Hospital, and the Belmopan Polyclinic, which provide general medical, surgical, dental and emergency services. Private healthcare services are mostly provided by private clinics and hospital owned by doctors. These facilities offer general medical and surgical services, reproductive health services, physical therapy and preventive care. In addition, specialized services such as laboratory and diagnostic testing, x-ray and ultrasound, and pharmacies are also available. The San Ignacio Hospital and Belmopan Polyclinic also offer services such as maternal health, mental health and nutrition services," explained one expat.
About the Author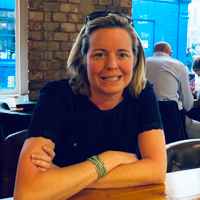 Betsy Burlingame is the Founder and President of Expat Exchange and is one of the Founders of Digital Nomad Exchange. She launched Expat Exchange in 1997 as her Master's thesis project at NYU. Prior to Expat Exchange, Betsy worked at AT&T in International and Mass Market Marketing. She graduated from Ohio Wesleyan University with a BA in International Business and German.
Some of Betsy's articles include 12 Best Places to Live in Portugal, 7 Best Places to Live in Panama and 12 Things to Know Before Moving to the Dominican Republic. Betsy loves to travel and spend time with her family. Connect with Betsy on LinkedIn.