Tashkent, Uzbekistan
Last updated on Mar 10, 2023
Summary: The approximate population of Tashkent, Uzbekistan is 2.3 million people. People describe Tashkent as a vibrant city with a mix of modern and traditional architecture, a rich cultural heritage, and a bustling nightlife. Expats love the city's friendly people, its affordability, and its convenient location in Central Asia. The weather in Tashkent is generally mild, with temperatures ranging from the mid-30s to the mid-90s Fahrenheit (0-35 Celsius). The average cost of living in Tashkent for an expat is around $1,000-$1,500 per month. The cost of a one bedroom apartment is around $400-$600 per month, and a two bedroom apartment is around $500-$800 per month.
What are the pros and cons of living in Tashkent?
Expats, digital nomads and retirees living in Tashkent responded:
"Expats and digital nomads living in Tashkent, often appreciate the city's rich history and unique architecture, which includes a mix of ancient Islamic buildings and Soviet-era structures. They also enjoy the vibrant local culture, friendly and hospitable people, and the delicious Uzbek cuisine, which features dishes like plov, shashlik, and samsa. The cost of living in Tashkent is relatively low, making it an attractive destination for those looking to stretch their budget. The city also offers a range of modern amenities, including shopping malls, restaurants, and cafes, as well as a developing public transportation system. However, there are also some challenges that expats and digital nomads may face while living in Tashkent. One of the main issues is the language barrier, as English is not widely spoken, and most locals speak Uzbek or Russian. This can make it difficult to navigate daily life, communicate with locals, and access services. Another concern is the limited availability of high-speed internet, which can be a significant drawback for digital nomads who rely on a stable connection for work. Additionally, the bureaucracy and paperwork involved in obtaining visas and residence permits can be time-consuming and frustrating. The climate in Tashkent can also be challenging, with hot summers and cold winters, which may not be suitable for everyone. Finally, some expats and digital nomads may find the conservative nature of Uzbek society and the strict government regulations to be restrictive, particularly when it comes to personal freedoms and social activities," remarked one expat in Tashkent.
What type of social life can someone expect in Tashkent?
About the Author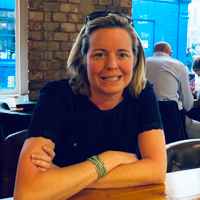 Betsy Burlingame is the Founder and President of Expat Exchange and is one of the Founders of Digital Nomad Exchange. She launched Expat Exchange in 1997 as her Master's thesis project at NYU. Prior to Expat Exchange, Betsy worked at AT&T in International and Mass Market Marketing. She graduated from Ohio Wesleyan University with a BA in International Business and German.
Some of Betsy's articles include 12 Best Places to Live in Portugal, 7 Best Places to Live in Panama and 12 Things to Know Before Moving to the Dominican Republic. Betsy loves to travel and spend time with her family. Connect with Betsy on LinkedIn.