Brasilia, Brazil
Last updated on Sep 17, 2022
Summary: People describe Brasilia, Brazil as a modern, vibrant city with a unique urban design. Expats love the city's cultural diversity, its vibrant nightlife, and its proximity to nature. The weather in Brasilia is generally warm and humid, with temperatures ranging from the mid-60s to the mid-90s Fahrenheit. The average cost of living for an expat is around $1,500 USD per month. The cost of a one bedroom apartment is around $800 USD per month, while a two bedroom apartment is around $1,200 USD per month. The approximate population of Brasilia is 2.9 million people.
What are the schools in Brasilia like?
"It is a wonderful school. My kids wanted to stay there. We moved on to another country, and the first school we enrolled our kids in couldn't begin to compare with EAB. We had to move them, but EAB is the standard for us. In the past EAB had conflicts, apparently between some xenophobic Americans and Brazilians, judging by the other comments posted here. Wow, if you hate foreigners that much don't go overseas! The Brazilians were nothing but welcoming and accomodating to our kids from start to finish. Two points worth mentioning - EAB is really doing amazing things with community service/service learning. It is a real priority of the school, and the SL cooridnator is simply amazing. Also, my kids benefited a lot from the culture of performing - everyone at EAB performs sometime - in school plays, music recitals, art shows, forensics, choir, 5th grade graduation... it is a great way to build self confidence," said another expat in Brasilia with children at Escola Americana de Brasilia.
"Visit their website, www.bischool.com.br, for information, enrollment applications, and email addresses to have questions answered. If you are moving to Brasilia and considering enrolling your child in BIS, I would strongly recommend that you get in contact with one of the PAO members. Any one of them would be happy to answer questions, take you to local grocery stores, and introduce you to other parents. You can contact them through the director, Scott Bose, at [email protected]," remarked another parent with kids at Brasilia International School in Brasilia.
Answer Question & View More Answers
About the Author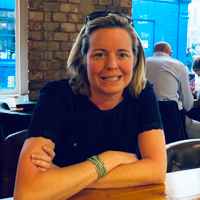 Betsy Burlingame is the Founder and President of Expat Exchange and is one of the Founders of Digital Nomad Exchange. She launched Expat Exchange in 1997 as her Master's thesis project at NYU. Prior to Expat Exchange, Betsy worked at AT&T in International and Mass Market Marketing. She graduated from Ohio Wesleyan University with a BA in International Business and German.
Some of Betsy's articles include 12 Best Places to Live in Portugal, 7 Best Places to Live in Panama and 12 Things to Know Before Moving to the Dominican Republic. Betsy loves to travel and spend time with her family. Connect with Betsy on LinkedIn.