Villavicencio, Colombia
Last updated on Nov 22, 2022
Summary: Expats, digital nomads and retirees talk about what it is really like living in Villavicencio, Colombia. They offer advice about meeting people, cost of living, finding a home and more.
What are the pros and cons of living in Villavicencio?
Expats, digital nomads and retirees living in Villavicencio responded:
"I love Villavicencio, the llanero and the rivers and the culture is amazing. It has all the modern conveniences with many large malls and great restaurants. Guanajuato at Prima Vera is as close to TexMex as it gets. Bastimento has amazing American and traditional dishes. Overall has many wonderful day trips in the area," said another in Villavicencio.
William Russell's private medical insurance will cover you and your family wherever you may be. Whether you need primary care or complex surgery, you'll have access to the best hospitals & doctors available. Unlike some insurers, we also include medical evacuation and mental health cover in our plans (except SilverLite).
Get a quote from our partner, William Russell
.
What do expats in Villavicencio appreciate most about the local culture?
"Can I get away without saying anything here? I'm not sure there is anything I appreciate," remarked another expat in Villavicencio.
"Everything, especially how Colombian deal with relationships. Since relationships are so close, and everyone talks, there's more gossip. But in the end people do care and want to help any way they can," explained one expat living in Villavicencio.
What do expats find most challenging?
"Primarily the language barrier, and second is the difference in which Americans value time much more than Colombians. Often I explain why we are impatient people, and why time is so valuable and we don't like to wait or waste it. I'm often saying that it's logical really, you can buy, find, replace, or make most anything but not time of course," explained one expat.
About the Author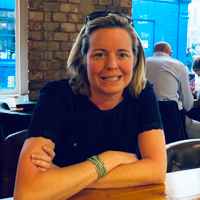 Betsy Burlingame is the Founder and President of Expat Exchange and is one of the Founders of Digital Nomad Exchange. She launched Expat Exchange in 1997 as her Master's thesis project at NYU. Prior to Expat Exchange, Betsy worked at AT&T in International and Mass Market Marketing. She graduated from Ohio Wesleyan University with a BA in International Business and German.
Some of Betsy's articles include 12 Best Places to Live in Portugal, 7 Best Places to Live in Panama and 12 Things to Know Before Moving to the Dominican Republic. Betsy loves to travel and spend time with her family. Connect with Betsy on LinkedIn.