Constanta, Romania
Last updated on Jan 14, 2023
Summary: The approximate population of Constanta, Romania is around 300,000 people. People describe Constanta as a vibrant city with a rich cultural heritage, beautiful beaches, and a lively nightlife. Expats love the city's relaxed atmosphere, its proximity to the Black Sea, and its affordability. The weather in Constanta is generally mild, with temperatures ranging from the mid-30s to the mid-70s Fahrenheit (1-24 Celsius). The average cost of living in Constanta for an expat is around $1,000 per month. The cost of a one bedroom apartment is around $400 per month, and a two bedroom apartment is around $500 per month.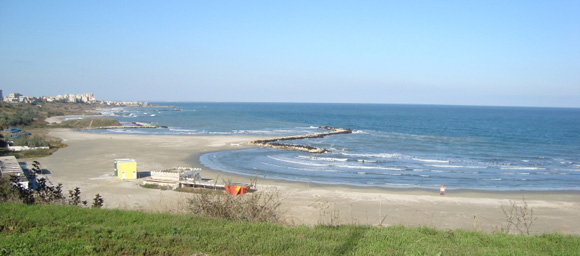 What do I need to know about living in Constanta?
When we asked people what advice they would give someone preparing to move to Constanta, they said:
"Think very carefully about the move. Ask your company to provide details of their ex-pat support program before you move. Come on a familiarisation visit before you come. Constanta is a lot better developed that I imagined but there is limited ex-pat activity. I spent 3 months before I came here trying to get detailed information on the town and not a lot of information is available," added another person living in Constanta.
How do I meet people in Constanta?
When we asked people living in Constanta about club and activities where newcomers can meet others, they responded:
"To be honest the ex-pat community in Constanta are not very obvious. I know a couple of people who I have net through work but otherwise there doesn't seem to be nay organised meetings. My company does provide some information on groups and meetings but they are all for Bucharest. The ex-pat support for Constanta has been negligible," said another expat in Constanta.
"There are no clubs or anything. It's very hard here to meet Expats and even Romanians. I am alone all day. Some tourists come to Mamaia in Summer but it's so run down, only some Romanians from Bucharest are visiting," added another person living in Constanta.

International Health Insurance
PassportCard Introduces an innovative approach to expat and digital nomad health insurance with no out-of-pocket expenses, no paperwork and no long claim processing, facilitating payout on the spot when you really need it. Outstanding service validated with more than 2 million customers for over 20 years. Get a quote from our partner, PassportCard.
GET A QUOTE
Will I be able to find a job in Constanta?
When we asked people about industries and career opportunities in Constanta, they reponded:
"The oil industry is a big player in this town, as is the docks. There is a very large port in Constanta and the import and export of goods is big industry," explained one expat.
What is life like in Constanta?
When we asked people living in Constanta what life is like and how people spend their time, they said:
"The Romanians I work with are pleasant, well mannered individuals. Getting used to the different work ethic was difficult at first but after some cultural training and getting used to the way things work it is getting easier. The majority of locals that I have met have been self centered. Manners are rare especially in public, unless you pay for them. I have found this probably one of the most frustrating things. I have been raised to be courteous and I find most Romanians that I don't know tend to be discourteous. Examples are driving, I have been told by my Romanian cultural advisor that many Romanians buy their driving licenses rather than sit the exam. This is evident after a drive through a town or city centre. Drivers pull out on you, rude, cut you up, also rude. Another example is smoking, I see a lot of families in restaurants with young children. The adults smoke, breathing cigarette smoke all over their children. I appreciate that they don't give a hoot about me and my meal but to submit their children to smoke is unacceptable. If you follow a Romanian through a door be careful of it hitting you in the face," said another expat in Constanta.
"Yes work they have to make a living. I see them walking in the park on weekends. Not much to do here," remarked another in Constanta.
Is there a lot of diversity? Are people in Constanta accepting of differences?
"I am not religious but I think that Romanians are open to people of different religions. Religion is important to them," explained one expat living in Constanta.
"They are not accepting any other religion then theirs but nobody has asked me about it so far. I try to stay away from questions like this," said another expat in Constanta.
About the Author

Joshua Wood, LPC joined Expat Exchange in 2000 and serves as one of its Co-Presidents. He is also one of the Founders of Digital Nomad Exchange. Prior to Expat Exchange, Joshua worked for NBC Cable (MSNBC and CNBC Primetime). Joshua has a BA from Syracuse and a Master's in Clinical and Counseling Psychology from Fairleigh Dickinson University. Mr. Wood is also a licensed counselor and psychotherapist.
Some of Joshua's articles include Pros and Cons of Living in Portugal, 10 Best Places to Live in Ireland and Pros and Cons of Living in Uruguay. Connect with Joshua on LinkedIn.