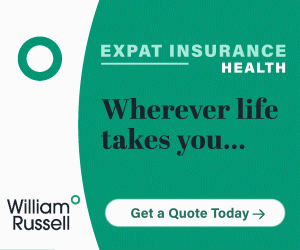 5 Best Places to Retire in Portugal
Summary: Expat retirees love Portugal for its welcoming people, gorgeous beaches, quaint towns and wonderful restaurants. In this article, we cover 5 great places to retire in Portugal.
1 of
6
slides

"Say Yes to Portugal! The Portuguese are known for their interest in and welcoming attitude towards all peoples; this is one place where discrimination is rarely seen and people will love you for your smile and interest in their country. The most expensive urban area is Lisbon up to Cascais; less expensive urban area is Porto. Better weather in the Lisbon/Cascais corridor yet both offer gorgeous beaches, in-town living with short walks to all services and restaurants, and great public transit. The quaint residential areas are all over the place, where you can live in a village and walk to the stores and cafes. You truly must come here to explore it for yourself. Most people spend a couple weeks or a month at a base location and then visit areas to get a sense for them," advised one expat in Portugal. Here are 5 of the best places to live in Portugal according to expats on Expat Exchange:
1) Cascais, Portugal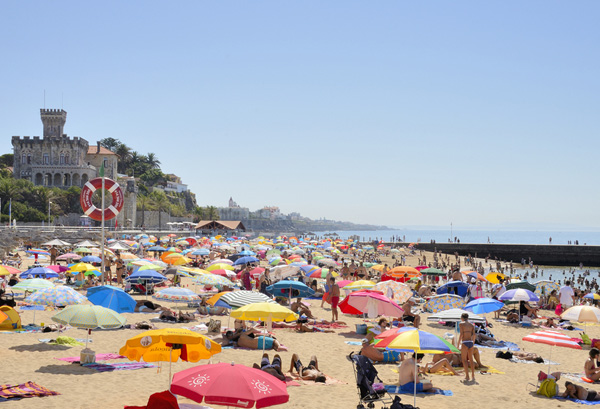 Beautiful Beach in Estoril in Cascais Municipality
"We came to Portugal last year for 2 weeks. We explored two areas only: first, the Algarve and next, Lisboa. These selections were based on weather, as we didn't want the colder weather in the North of Portugal. The Algarve is dead in winter, congested in summer, and just stuffed with Brits. The Lisboa area was delightful but we were sold when we took a train from Lisboa to Cascais. This is ideal: generally reliably nice weather, pristine beaches, restaurants all over the narrow streets and squares as well as along the pedestrian esplanade along the ocean. An easy train ride into Lisbon any time you want more culture or diversions, while plenty of museums, shows and parks in the Estoril/Cascais area. IDEAL! Housing costs are lower here, but we're comparing a mortgage on a million-dollar plus condo in the US to rent on a 2 bedroom apartment with ancient appliances. It is easy to find a clean, modern, 2 bed/2 bath apartment with new appliances in the upscale, coastal Estoril/Cascias area for less than $2200/month if one works with a local realtor, and can cut those costs in about half in the smaller towns and villages inland. Utilities per month can add about $100. Internet service is about $30. On average, this feels like one can get a bit more with less, but Portugal's Lisboa coast isn't a low cost choice. South and North and inland are less costly," said one expat living in Cascais.
"We are urban people, too, and chose Cascais for right now because we want the beach and ocean. We take the train directly from Cascais into Lisbon (30-40 mins each way) almost weekly, just for lunch or the day; to meet friends or go to a museum; to get into a busier scene. We walk out our door in Cascais, within minutes we're at a cafe, restaurant, museum; we have no car, using buses or renting a car for longer trips. Groceries can be delivered right to our kitchen, so we shop and have them delivered later in the day," explained an expat in Cascais.
"I'm retired in one of the most gorgeous locations in Europe, of course I've increased my eating and drinking...but I've also vastly increased my beautiful seaside walking, biking, and hiking," commented one expat in Cascais. He went on to describe what he likes most about the culture in Cascais, "[I like the] kind, helpful and genuinely friendly Portuguese people. The beautiful and, mainly, pristine beaches, forests, villages, towns, rivers and ocean."
View Slide Show (with text)

Continue reading without photos:
2) Tomar, Portugal
Tomar, Portugal is about an hour from the coast and 80 minutes from Lisbon. "We travelled extensively around Portugal, and although we wanted to live in the far north it was too cold in winter so we travelled further south and loved Tomar with its peaceful atmosphere, good connections, good shopping for my wife, good facilities and excellent access. Rent a small property first do not buy as there are too many hurdles to cover without knowing the Portuguese system," recommended one expat in Tomar.
As an expat in Portugal, health insurance is an important consideration. If you are interested in private health insurance, take a minute to get a quote from our trusted expat health insurance partner, CIGNA.
3) Guimaraes, Portugal
One Expat Exchange member offered a great overview of Guimaraes, Portugal, "1. GETTING THERE: Easy train ride from Lisbon, with the faster route being Lis-Porto-Guimaraes (ticket price includes station transfer for final leg) and the slow but direct and scenic route is Lis-Guimaraes. 2. STAYING THERE: Online booking sites had great guest recommendations. We chose Hotel Toural, for great location and price, plus delicious breakfasts. 3. GETTING AROUND: Walked everywhere, easily. The 'tag' bus runs all day and is inexpensive if you want to cut walking. 4. DO: Go to each square for the architecture, performance arts, shops and cafes. Take the 'Teleferico' cable car up to Penha. Fill your evenings with performances. Museums, castles, palaces are a short walk from the center and all worth the time. Castle is in ruins but affords superior views, and after all, it is where Portugal was born! 5. RESTAURANTS: Our favs: Martins on Largo do Toural; Art & Gula across from the town hall/former Sta. Clara conventl; Historico by Papaboa on Rua de Val Donas--sit outside!- but there are oh, so many others."
4) Lagos, Portugal
An expat in Lagos, Portugal said, "we have now been in Lagos since the end of April and so far are really enjoying it. People are very nice and friendly, Portuguese and others. We have only met about three Americans so far, which is ok. It has been a cool and rather windy but we are told more windy and cooler than normal. There are no large shopping centers here but Portamou, about 12 miles away has a nice one. Clothes here seem to be a little more expensive, however our utilities are about 25% of what they were in the US. Our condo is only about 800 sq ft compared to our house which was 2400 sq ft. Also, we had a pool, central heat and air. Here we do not have air, even though we live in a new building and we have not needed it. We do not have heat, so I really cannot personally speak to that. It is not the US, but we really like it overall. We have obtained our first year residency, without much trouble, but not hassle free. Much better to start this while you are in the States. I will be happy to meet with you for a coffee or wonderful glass of Portugal wine when you are here. Driving can be a bit of a challenge, only stick shift cars, but my husband has done it very successfully."
5) Lisbon, Portugal
If you're a city person, Lisbon should not be overlooked. An expat in Lisbon discussed how she met locals and learned the language, "in my experience, restaurants and cafes [in Lisbon] afforded me the opportunity to meet new people, develop friendships, and practice speaking the language. At nearly every turn, I was able to find people willing to speak English with me and to offer useful help in developing the ability to speak Portuguese. For my part, I have not made any attempts to join expat communities. Instead, a little humility and lots of hard work trying to learn the language has opened doors to friends and families in the local community. All this began by trying to frequent the cafes and restaurants that had employees and clients who were willing to communicate."
About the Author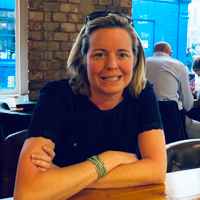 Betsy Burlingame is the Founder and President of Expat Exchange and is one of the Founders of Digital Nomad Exchange. She launched Expat Exchange in 1997 as her Master's thesis project at NYU. Prior to Expat Exchange, Betsy worked at AT&T in International and Mass Market Marketing. She graduated from Ohio Wesleyan University with a BA in International Business and German.
Some of Betsy's articles include 12 Best Places to Live in Portugal, 7 Best Places to Live in Panama and 12 Things to Know Before Moving to the Dominican Republic. Betsy loves to travel and spend time with her family. Connect with Betsy on LinkedIn.
First Published: Nov 04, 2014