Expat Advice: Moving to Altea, Spain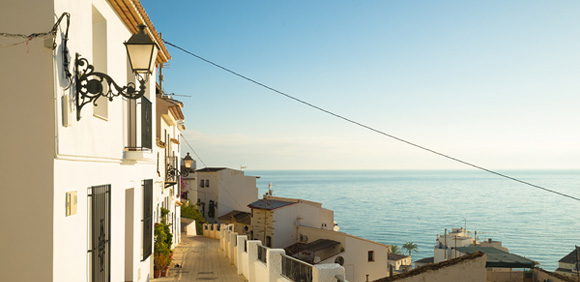 Altea, Spain
An expat in Altea, Spain advises newcomers to be methodical and organized, seek input from other expats, live in a neighborhood short-term before committing to a long-term home rental or purchase.
What is the name of the city or town that you are reporting on?
Altea
Name three things that you wish you had brought and three you wish you had left at home.
After almost three months, I am still waiting for my third and final box to clear the Spanish postal service and customs. It has been so long, I can't even remember what items are in it. Besides those three boxes, I only brought two suitcases, so I brought very little. I was surprised I could not find US size wash cloths in Spain. And I would have brought quality zip-lock plastic bags. They are practically useless here.
What advice would you give someone preparing to move to your area about the actual move, choosing a neighborhood and finding a home?
Be methodical and organized. Have a time-line with goals. Seek input from people who have made similar moves. Test drive the town and neighborhood before committing to a long-term lease or purchase. In Spain, for example, there are numerous vacation rental apartments, homes, villas, etc. where you can stay for several weeks or months (at far cheaper rates than most hotels) to get a feel for the area you are considering.
What type of housing do you live in? Is this typical for most expats in your area?
In Casco Antiguo, the old whitewashed buildings are joined together, often with more than one floor. The apartments or "pisos" range from studios to very large, multi-storied places. Mine is a spacious 3 bedroom with a full galley style kitchen, and the washing machine is in its own room, as opposed to its typical placement in the kitchen. I am pleased to have air conditioning during the hot, humid summer. I was surprised to learn that air con is not very common. Glad I asked for it.
How did you choose your neighborhood and find your home or apartment?
I first rented in Casco Antiguo, scenic old town. I was glad I did, as the noise and vibration of the twice hourly tram travelling though a tunnel nearby my place, led me to move to another area in Casco Antiguo, just near the heart of the action. I suggest you go to the place you are considering at various times of day to check out things like noise, neighbors and neighborhood, etc.
Are your housing costs higher or lower than they were in your home country? What is the average cost of housing there?
My rent is 400 Euros per month, plus about 40 for electricity and 5 for water. My mortgage in the Central Coast of California was $4000, granted for a larger house, but an equivalent size home on the edge of the Altea with land, would still be far cheaper than my home in California.
More Expat Advice about Moving to Spain

Write a Comment about this Expat Report