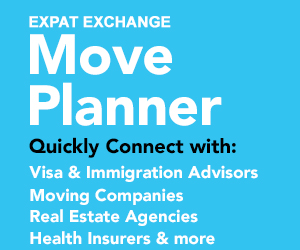 Expat Advice: Culture Shock in Mazatlan, Mexico

Share Your Experiences with Culture Shock
What is the name of the city or town that you are reporting on?
Mazatlan
Did you receive any cross-cultural training for your move abroad? If yes, was it before or after the move?
My wife is a cross-cultural trainer with much experience living overseas. While this was my first experience, I think talking about cross-cultural issues for over ten years helped prepare me for the move.
If they speak another language in your new country, do you speak the language? If yes, did you learn the language before you moved or while abroad? If no, are you planning to learn the language?
I have always spoken some Spanish since learning the basics in high school. I have had the joy of working with a diverse workforce for many years and the ability to practice basic Spanish.
I have continued to learn since moving to Mexico, although I am not taking formal classes.
Were you worried or concerned about culture shock before you moved abroad?
I realized that culture shock is inevitable and was prepared for "some issues".
How significant was the culture shock you experienced when you moved abroad?
Not too bad, although a little worse than I expected. I probably should have gone back to the states after six months or so just to breathe deep and relax.
Expats often talk about going through the "stages of culture shock." Examples include the honeymoon phase, the irritation-to-anger stage, the rejection of the culture stage, and the cultural adjustment phase. Do you feel like you went through these or any other stages as you settled into the new culture?
Definitely -- in fact, I continue to cycle through them. I try to check my anger and have gotten really good at that.
We get really frustrated sometimes as my wife and I work full time and we are raising a teenager. We are very busy and sometimes our frustration shows. We are working on that.
What, if any, were some of the changes you noticed in yourself that might have been caused by culture shock? These might include things such as anger, depression, anxiety, increased eating or drinking, frustration, homesickness, etc.
I am gradually getting more relaxed, more patient, less critical, more accepting of ambiguity--but also less dependable, less punctual, more casual.
I have had cycles of depression. I am eating better than I used to (in part due to our wonderful location).
I am better at staying in touch with friends back in the States. Thank goodness for Facebook.
I watch a lot less TV. I read more. I exercise more. I sleep better.
What are some things you appreciate most about the new culture?
The love of family. The societal urge to celebrate everything and anything possible. The pace of life. The priorities of day to day living. I love the way we greet each other. I like the impromptu-ness of life here (unless I'm in the frustrated stage from above).
What are the most challenging aspects of the new culture?
Getting used to the acceptance of bureaucracy, the lack of urgency, the hierarchy of society and wondering where I fit sometimes. The gender roles - I get really upset when my wife asks a question and I get the answer.
I really hate it when a National assumes that I am a snowbird, a vacationing tourist or a retired person. The locals are really not used to people our age (in our 40's) moving here working and raising a family. They have trouble categorizing us. That has made it a little hard to make local friends, but we are persistent and it is starting to pay off.
We ask things like when is the first day of school. In the States that is a reasonable request and when you get an answer it is a certainty. Here, it is a moving target. That fact is not mentioned in the answer and we have to get used to asking back after the answer (to almost anything), "might that change?"
Did you "commit" any embarrassing or humorous cultural blunders? If you did and you'd like to share them, please do tell!
I am sure I did. Most often they were probably related to language and misunderstanding. There are lots of little things like trying to have a party for adults and offending a family because we did not want them to bring their children. And of course we have shown up for a party on time - never again. I attended the parents breakfast at school, which was really a breakfast for a few hundred moms - and me! I have learned to always say you need something earlier than you do. It is expected.
Do you have any advice or thoughts about culture shock you would like to share?
Don't fight it. Don't think it won't happen to you. I see a ton of ex-pats who deny being in culture shock when it is obvious to all of us around them that they are.
Read as much as you can about your new new home before you go. Talk to people from there.
Join Internet discussion groups before you go and while you're there.
Go home for a break around six months. You will be glad you did.
You are guests in your new country. Do not think that just because things worked so well where you come from that your new friends and neighbors are looking for you to educate or enlighten them. They are not. They have been doing just fine for a long time and it is you that needs to learn and adjust.