Best Places to Live Overseas: Costa Rica vs. Panama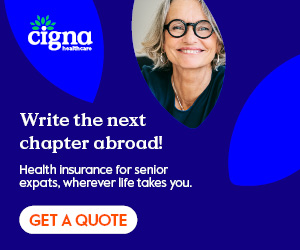 Summary: If you're considering both Costa Rica and Panama, this article gives you an overview of key differences from Cost of Living to Healthcare and more.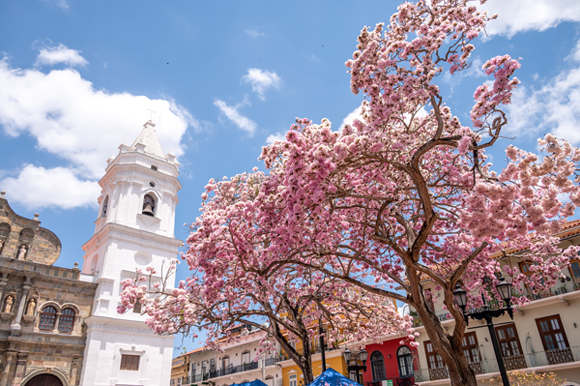 When considering a move abroad, Central America has emerged as a favorite destination for expats, with Costa Rica and Panama topping the list. Both countries have their unique appeal and offer a blend of tropical climate, natural beauty, and warm hospitality. For someone deciding whether to live in Costa Rica or Panama, it's essential to delve into the details of each nation. Let's compare them across several critical areas.
1. Climate
Costa Rica boasts a variety of microclimates due to its diverse geography, which includes coastal plains, mountain ranges, and valleys. The coastal areas are typically hot and humid, while the central valley, where cities like San Jose are located, enjoys milder temperatures.
One member said, "Costa Rica is Tropical. So it will be humid, guaranteed. The dryest part of the country is the northwest, Guanacaste. You may be able to find lower humidity there... but it is also, generally, much hotter." Another expat added, "You may, if you want cooler weather, consider looking at or near the towns of Grecia, Naranjo, Sarchi, or even Atenas (known for its expat community). The three towns I mention are just north and west of the San Jose main airport. They are higher elevations and have mountainous areas all around them where many people live with good weather, breezes, and close but not TOO close proximity to San Jose. (shopping, hospitals, dentists, airport, restaurants, etc.) The mountains around Naranjo (coffee growing area) have wonderful vistas. I would live there if I hadn't settled further North. Don't be to put off by the rainy season... my first visit here was during a sultry August... and it only rained late day/early evenings... which was great because it tended to cool things off for sleeping."
Panama, on the other hand, has a more consistent tropical climate throughout. It's generally hot and humid, especially in coastal areas, with a rainier season between May and December.
A member in David said, "The average year has about 7 months of wet season, with about five of those months only getting a couple of hours of rain daily, and the balance having beautiful morning sunshine (usually) and then raining all afternoon and into the evening. Then you have about 3 weeks of windy season with or without rain. Then you get 3 solid months of drier than a well-done pork chop, with nary a drop of rain followed by about 3 weeks of windy season, with or without rain. When it does rain during windy season, you can expect at least 2 hours of "God is draining the bathtub' torrential rain, more often than not. I love the rain."
2. Cost of Living
In recent years, Costa Rica has seen a rise in its cost of living, especially in touristy regions. While it remains cheaper than many Western countries, expenses like housing and transportation can be higher than expected.
When asked about the cost of living in Costa Rica, one member wrote, "In Costa Rica, this is a difficult question as there are many different communities, some more popular with expats and others more with a local feel. You will certainly live comfortably at $2,000 per month. If you are renting, consider adding more to this amount. Again lifestyle is important to consider. High end dining and shopping, live concerts will be more expensive. Consider also these activities may not appeal to you upon retirement."
Panama offers a slightly lower cost of living than Costa Rica, especially outside Panama City. The country also provides a unique program, the Pensionado Visa, which offers retirees substantial discounts on various services, further reducing living costs.
One expat said, "One issue to keep in mind when considering cost of living. There are a lot of things that are not particularly cheap. The cost for those items is comparable to (or more than) than you would pay in the US. Some examples include (1) electronics, (2) clothes and (3) restaurants. Health care is cheaper but not incredibly so for someone who is Medicare eligible. My bottom line is this. It's not that much cheaper in Panama (if at all) than many places in the U.S. If you are moving for economic reasons, you probably are going to be disappointed. I would recommend coming to Panama and see if you fall in love with it or not."
| Expenses | Costa Rica | Panama |
| --- | --- | --- |
| Rent (1-bedroom apartment in City Center) | $600 - $900 | $700 - $1,100 |
| Rent (1-bedroom apartment Outside City Center) | $400 - $700 | $500 - $800 |
| Utilities (Electricity, Heating, Cooling, Water, Garbage) | $50 - $150 | $40 - $120 |
| Meal at a Restaurant (Mid-range, 3 courses, for 2 people) | $30 - $60 | $25 - $50 |
| Monthly Transportation Pass (Regular Price) | $40 - $60 | $30 - $50 |
| Internet (60 Mbps or More, Unlimited Data, Cable/ADSL) | $40 - $70 | $30 - $60 |
| Fitness Club (Monthly Fee for 1 Adult) | $30 - $80 | $25 - $65 |
| Cinema (1 Seat, International Release) | $6 - $10 | $5 - $8 |
3. Quality of Medical Care
Costa Rica is renowned for its high-quality healthcare system, which is also affordable. Many doctors and healthcare professionals receive training from the US or Europe. The country's public and private healthcare sectors are well-equipped and efficient.
One expat in Costa Rica wrote, "We obtained Caja insurance once we became legal residents of CR. We kept our international health insurance as we had not heard good stories about the public hospitals in CR, so we paid for both public and private health coverage. I did use the local "EBAIS" (Caja public health clinic) for routine health care, which I found suitable - but it did require some ability to communicate in Spanish. My wife generally stuck with private clinics in the area (where English was spoken). My wife ended up having an emergency due to atrial fibrillation - she obtained good, but very expensive, care at a private hospital in Liberia. Our health insurance covered the costs above the deductible. (We had obtained Social Security and Medicare in the USA, but we kept our international health insurance for local coverage - and were glad that we did!)"
Panama City is home to world-class hospitals and clinics. The quality of medical care is comparable to Western standards, especially in urban areas. However, in remote regions, medical facilities might be limited.
4. Access to Public Healthcare System
The Caja Costarricense de Seguro Social (CCSS) is Costa Rica's public healthcare system. Residents, including expats with legal residency, can access these services, although there might be wait times for certain treatments.
Expats can access Panama's public healthcare system once they gain residency. The services are affordable, but it's common for expats to also maintain private health insurance due to the efficiency and quality of private care.
5. Friendliness and Welcoming Attitude of Locals
Costa Ricans, or "Ticos", are known for their warmth and friendliness. The country's motto "Pura Vida" or "Pure Life" encapsulates their laid-back and welcoming nature. "Family is everything as with all Latin American cultures. Ticos make very good friends and once you are introduced into their families you become part of it. They will go out of their way to help you in every way possible," remarked one member in Costa Rica.
Panamanians are also amiable and accommodating. Due to the significant expat population and the global influence of the Panama Canal, locals are accustomed to interacting with foreigners. "Besides the multicultural Panamanians there are people from all over the world here and seven different Indian tribes. For the most part everyone gets along great. There are occasional clashes in any community and this is a tight knit one where people help their neighbors. Panama welcomes people from many countries with great expat laws and easy residency," commented an expat in Bocas del Toro.
6. Visa and Residency
Costa Rica offers various residency options for retirees, investors, and others. The process can be bureaucratic and time-consuming, but with the proper documentation, it's manageable.
| Visa/Residency Type | Requirements | Duration & Renewal |
| --- | --- | --- |
| Tourist Visa | Valid passport. Duration varies by nationality. | Up to 90 days; renewable by leaving and re-entering the country. |
| Pensionado (Retiree) Residency | Proof of a monthly pension of $1,000 or more. | Permanent residency after 3 years. Renew annually. |
| Rentista Residency | Proof of $2,500 monthly income for 2 years or $60,000 deposit in a Costa Rican bank. | Permanent residency after 3 years. Renew annually. |
| Inversionista (Investor) Residency | Invest a minimum of $200,000 in a business or property. | Permanent residency after 3 years. Renew annually. |
| Representante (Company Representative) Residency | Represent a company with minimum financial requirements. | Permanent residency after 3 years. Renew annually. |
| Permanent Residency for Spouses of Costa Rican Citizens | Marriage certificate and other documentation. | Permanent residency with the right to work. |
| Student Visa | Enrollment in a recognized educational institution. | Duration of study period; renewable. |
Gaining residency in Panama is relatively easier, especially with options like the Friendly Nations Visa and the Pensionado Program. Both provide paths to long-term residency and come with specific benefits.
| Visa/Residency Option | Description | Requirements |
| --- | --- | --- |
| Friendly Nations Visa | Intended for nationals from a list of "friendly nations". | Economic or professional tie with Panama, Passport, Background check, Health certificate, Economic solvency proof |
| Pensionado (Retiree) Program | For retirees who want to live in Panama. | Minimum monthly income from a guaranteed lifetime pension or social security. |
| Professional Residence Permit | For professionals in specific fields not already in abundance in Panama. | University degree, 2 years of work experience, No criminal record, Health certificate |
| Self Economic Solvency Visa | For those who want to retire or establish residency without working. | Investment in real estate, a time deposit, or establish a business in Panama |
| Temporary Worker Visa | For those who wish to work in Panama temporarily. | Employment contract, Passport, Health certificate, No criminal record |
Costa Rica vs. Panama: A Comparison of Key Factors
| Criteria | Costa Rica | Panama |
| --- | --- | --- |
| Cost of Living | Slightly higher than Panama, especially in tourist-heavy areas. | Generally lower, but Panama City can be comparable to Western cities. |
| Taxes | Territorial system; foreign income is not taxed. | Same territorial system; foreign income isn't taxed. |
| Climate | Tropical and subtropical with wet and dry seasons. | Tropical maritime; hot, humid, and cloudy with a prolonged rainy season. |
| Ease of Obtaining Residency | Several options available; Pensionado is popular among retirees. | Friendly Nations Visa is popular among expats; relatively straightforward for many. |
| Easiest Visa to Obtain | Tourist visa; up to 90 days. | Tourist visa; usually up to 180 days for many nationalities. |
| Access to Quality Healthcare | High-quality healthcare in major cities; public and private options. | Excellent in Panama City; variable in rural areas. |
| Quality of Public Healthcare System | Good; Caja system provides services to residents including expats. | Decent but can be slow; private care is preferred by many expats. |
| Ability of Expats to Use Public Healthcare | Yes, once they become residents and pay into the Caja system. | Yes, but many opt for private due to faster service and modern amenities. |
| Best Places to Live | San José, Tamarindo, Atenas. | Panama City, Boquete, Coronado. |
| 5 Biggest Cities | San José, Limón, Alajuela, Heredia, Escazú. | Panama City, San Miguelito, Tocumen, David, Colon. |
| Best Coastal Places to Live | Manuel Antonio, Jacó, Tamarindo. | Bocas del Toro, Coronado, Pedasí. |
| Best Places for Expat Families to Live | Escazú (near San José), Santa Ana, Grecia. | Boquete, Coronado, El Valle de Antón. |
About the Author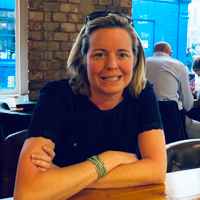 Betsy Burlingame is the Founder and President of Expat Exchange and is one of the Founders of Digital Nomad Exchange. She launched Expat Exchange in 1997 as her Master's thesis project at NYU. Prior to Expat Exchange, Betsy worked at AT&T in International and Mass Market Marketing. She graduated from Ohio Wesleyan University with a BA in International Business and German.
Some of Betsy's articles include 12 Best Places to Live in Portugal, 7 Best Places to Live in Panama and 12 Things to Know Before Moving to the Dominican Republic. Betsy loves to travel and spend time with her family. Connect with Betsy on LinkedIn.
First Published: Aug 11, 2023