Dublin Rentals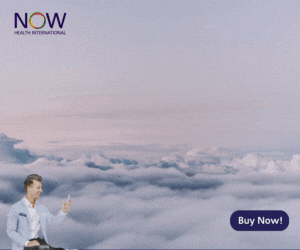 Summary: Renting in Dublin is similar to renting in the United States, but there are some differences. Author Christina McDonald advises how to find a rental, the current rental market, the lease process and more.
Renting a property in Ireland is similar to what you're used to in the United States--you search for the accommodation that suits you, put down a deposit, sign a lease, then move in. Only...things are a lot more laid-back in Ireland, particularly now that owners are desperate to get renters in. Deposits may be required but are often overlooked, leases may be signed but are often not even mentioned, and background or criminal checks? Never done. One of the biggest shocks to me upon moving to Ireland is that most rented accommodations are already furnished--from the teaspoons in your silverware drawer to the matches for lighting the candles. While you may not like your landlord's Pepto-Bismol pink walls, you won't have to buy furnishings. Needless to say, you shouldn't change anything unless specifically allowed by your landlord first.
Some apartments and larger houses come unfurnished. If you choose an unfurnished property, you will need to set aside some money to furnish your new home. You can speak to your landlord about reimbursement at the end of your lease, but most likely you will just have to sell your furniture if you choose to move to a furnished property after living in an unfurnished one.
Finding the right place
Rentals can be found via newspapers, the Internet, or signing up with rental agencies. The best way to find a rental is through word of mouth. Ask any friends or contacts if they know somebody who knows somebody else who is renting out a place that would suit you. Since the Irish rental market tends to be pretty laid-back, landlords are more willing to rent to somebody that comes recommended and who will be more likely to pay their rent and not wreck the place.
You can see To Let signs hanging outside of accommodations that are available to rent, or turn to the classifieds in the local newspaper. The best way to look for rentals, however, is to browse listings online. Websites like www.daft.ie, www.let.ie, www.property.ie, and www.houserental.ie offer classifieds to help you find a suitable rental. These ads are updated regularly, and you can sort your search according to what you want or need, whether it is an elevator or a balcony with a view.
You can also register your details with an estate agent in the area you are looking in. The bonus of being registered with an estate agent is they usually manage the properties they show you, which means you have somebody to do the searching for you, you have 24-hour emergency services once you move into the property, and you have help setting up essential utility bills. You will have to provide an employment reference, bank reference, and previous landlord reference, and pay deposits and fees to get set up with an estate agent. rental prices
The recession and property market bust in Ireland have caused rents to drop a bit, but probably not as much as you would expect. In fact, rental prices have recently begun to climb again: The 2009 national average rental rate was €771, and the 2010 national average rental rate was €840. This is because banks are not approving mortgages, so people aren't purchasing homes and are being forced to rent. Additionally, since Ireland's economy has been so tumultuous over the past few years, people are simply choosing to rent rather than buy.
In 2011, rents had dropped a total of 27 percent (with a national average at €830 per month) since the peak of the property boom in 2007. This trend differs dramatically between large and small towns. In Dublin city center, rent costs more than double that of a small town like Castlebar. Some places in Dublin like Rathgar and Ranelagh in the suburbs or Parnell Street or Temple Bar in the city center have been almost totally unaffected by rent drops. People simply want to live in these areas, and prices have stayed static to reflect this. However, if you are okay living in the suburbs, you may be able to save hundreds of euros in rent each month. Additionally, keep in mind that landlords will generally drop the rent if you agree to stay for longer, and it is not unusual to ask for a lower rate and have the landlord accept.
Leases
There are two types of tenancy agreements in Ireland: periodic and fixed term. Periodic tenancy is not for a fixed amount of time and is generally an informal oral agreement. This type of tenancy is by far the most common in Ireland. Fixed-term tenancies cover a specific amount of time--usually six months to a year--and are usually written in a lease. Many city center locations will require a lease, as will letting agents. However, leases in Ireland are not as hard and fast as U.S. leases. If you need to leave, simply give one month's notice first, and you're free.
A lease for rental property in Ireland usually includes property details, monthly rent, deposit paid, the length of the rental, notice period required, and any other costs that will be covered by the tenant (telephone, Internet, garbage, etc.). Landlords cannot charge more than the current market rate for the apartment, so you don't have to worry about being charged way more than you should. Rent can be reviewed annually, but you must be given 28 days written notice before rent can increase.
Before you sign any papers, make sure you check the property for any damage that you could be levied with later. If your property is furnished, you should get an inventory list so you don't have to pay for any furniture when you move out. Check your appliances to make sure they are usable prior moving in. Read your lease thoroughly in order to establish who is responsible for various bills like water, gas, or electricity.
Your landlord is legally obligated to make sure the property meets certain standards, including roofs, windows, tiles, ceilings, and gardens in good condition. If the property needs repair during the course of your lease, the landlord is required to repair it, but this is often informally deducted from your rent if you agree to organize it yourself.
From the book Moon Living Abroad in Ireland by Christina McDonald. Excerpted by arrangement with Avalon Travel, a member of the Perseus Books Group. Copyright © 2012. For more information, visit http://www.moon.com.
About the Author
Christina McDonald is the author of Moon Living Abroad in Ireland. Her first memory of Ireland is seeing a photo of the Dingle Peninsula when she was a child. Having grown up in Seattle, she was sure there was no place greener than Washington State, but that picture proved her wrong. Twenty-five years later, she went to Dingle and was seduced by the intense emerald green of the countryside, the colorful terraced houses, the sparkling blue of the sea, and the friendly, charismatic people. A year after returning home to America, she decided to make the move to Ireland to pursue a master's degree in journalism at the National University of Ireland, Galway. While she was there, she met her future husband, Richard, in a tae kwon do class.
After receiving her degree, Christina married Richard and stayed in Ireland for a few years before moving to London, where she currently lives. Since then, she has enjoyed writing for print, radio, and online media in Ireland, England, and the United States, including Dublin's Sunday Times, Galway's Connacht Tribune, the Galway Independent, the Seattle Post Intelligencer, Colures Magazine, Expedia.com, and USAToday.com.
When not busy writing, Christina likes to spend time with friends and family, read, work out at the gym, and travel with her husband and their young son, Adam.
Comments
Bradleysmimi
Very good! I learned alot. Love the details. Well-written.Thanks, Lynne McClellan
Mellis5910
This information was so helpful. Thanks very much for making it available. I'm an Irish-american who'll be returning there in a few years and I learned so much.
beckysusan
This article was a big help to me. I want to rent an apartment or house in Ireland. Next summer I'm planning on coming over to live, but at any rate, I'm staying three months. It was very interesting to know this information. Thank you for posting. Sincerely, R. Phipps