Expat Vietnam: 10 Tips for Living in Vietnam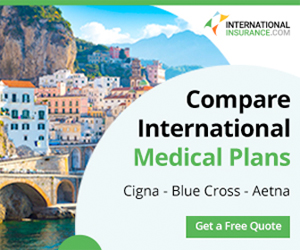 Summary: It's an exciting time to live in Vietnam - with more and more tall buildings crowding the city skylines and rural areas developing rapidly as well. Learning Vietnamese poses a major challenge for most expats, but Vietnam's warm, welcoming people make up for the challenge.
About the Author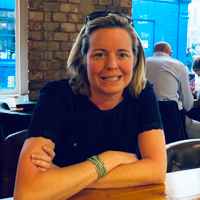 Betsy Burlingame is the Founder and President of Expat Exchange and is one of the Founders of Digital Nomad Exchange. She launched Expat Exchange in 1997 as her Master's thesis project at NYU. Prior to Expat Exchange, Betsy worked at AT&T in International and Mass Market Marketing. She graduated from Ohio Wesleyan University with a BA in International Business and German.
Some of Betsy's articles include 12 Best Places to Live in Portugal, 7 Best Places to Live in Panama and 12 Things to Know Before Moving to the Dominican Republic. Betsy loves to travel and spend time with her family. Connect with Betsy on LinkedIn.
Comments
ralphnhatrang
On learning Vietnamese: As one person wrote, it has "6 tones and I can't hear the different tones let alone replicate them." This is accurate. If we have not already learnt a tonal language before reaching around 45 years of age, it is impossible to hear the tones correctly, and because we can't hear the correctly, we cannot replicate them accurately. Most southern and central Vietnamese accents do not use all six tones, and have fewer sound combinations than in the north, which may make it easier for some expats to speak southern and central accents. But it may also make it harder to read and write Vietnamese, depending on individual abilitly However, this should not put you off trying to learn as much Vietnamese as possible. Vietnamese will appreciate your efforts in trying, and the more you do learn, the more doors you will find opening for you. Should you be wondering if I speak Vietnamese, yes, I speak, read and write it well. Ralph
guest
With reference to the Culture Shock In Vietnam Article. Asians are not "anti feminist-male superiority'. Traditionally they have different roles in society, the daughters will become part of someone elses family when they marry, the sons stay in the family home or close by and are responsible for parental care when the parents become old. In addition a son has the responsibility to make 'offerings on important anniversaries and on anniversary of parents death. I too was ignorant of culture even after many years here. unfortunately Westerners tend to make judgements from a position of innocent ignorance of thousand year old culture. perhaps its best to do a little research before rushing to print, best regards, FUMO
murraymansfield
Great article Betsy, years on! I'd love to ask you a few questions but dont want to elaborate just yet incase you dont ever receive this. My wife and nearly 2 year old are moving from UK to Australia and want to spend 4-5 months teaching/leaving in Vietnam so have lots to find out. Please do let me know if you have time to answer some questions or give advice, further to the above!
guest
Biying land in Vietnam gives a quote fro 2013. This really needs updating, as there have been major changes since. Sorry, I can't give you up to date info as I haven't lived in VN for three years, during which time the situation has changed. ralphnhatrang