10 Tips for Living in Romania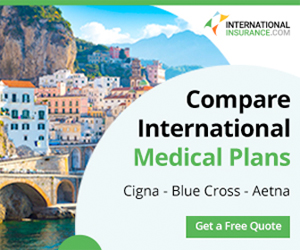 Summary: Expats in Romania share their tips for living in Romania. They discuss the pros and cons of living there and offer advice about driving in Bucharest, finding an apartment and more.
Expat Life in Romania Has its Pros and Cons
"My advice would mostly depend upon the person's situation. Most single men I know love Bucharest. Most families with small children like Bucharest because of the affordability of domestic help. Nursery schools are plentiful and inexpensive. But the life in Bucharest can wear on you. I know many people who have spent their life living overseas and are frustrated by this city. The traffic and the blatant disregard of the rules of the road are frustrating. Service in restaurants is unbelievably slow. At some point you get used to being ignored. Trying to find someone to help you in a store with a question you have is impossible. The general attitude of seeming to not care is frustrating. Yet Romanians are genuinely nice people, which seems to contradict all of what I have just said. They have big hearts if you have a relationship with them," explained an expat in Bucharest.
"I think the first thing that you have to realise is that Romania is nothing like America. The pace of life is considerably slower (which for me is a real bonus but others might find it a difficult transition to make). In America, everything is on your door step. Whatever you want/need it's generally within easy reach. You won't find things quite as accessible in Romania and your choices will be far more limited. Similarly with entertainment...if you like western entertainment such as cinemas/ bowling/ McDonalds(!) etc, then you will be struggling unless you live in one of the larger cities. Romania is full of culture and traditions and is a wonderful place because of it and the people generally are lovely. I've visited the country on a number of occasions and I'm eventually going to be retiring there in about 5 yrs time. I've found it to be a very safe place, but again it all depends on where you'll be living. If you're in a city then the advice would be the same as in any big city..always be aware of your surroundings and be vigilant. In the countryside, though things are generally pretty safe. Really you should perhaps go and spend a few months there on a visitor's visa to see what you think. It will be a shock to the system to just move there without having visited first and experienced what Romania has to offer," described one woman who is preparing to retire in Romania.
Cost of Living in Romania
"In order to maintain a western lifestyle, which I assume you are accustomed to, in Bucharest you will probably need about 2000 Euros per month. You should expect to pay between 500-700 Euros rent for a nicer apartment in the central part of town (Calea Victoria Dorbanti, or Hilton Hotel areas). The food is also relatively expensive; not a bargain anymore. For a nice meal in a nice restaurant you will pay only 25% less than in a similar restaurant in Paris or London. The only way you make ends meet on a 1000 Euros budget, is to live like a Romanian, meaning that you will buy food from grocery stores or market and prepare your own meals; entertaining yourself in front of your TV or laptop and go out to clubs or restaurants only on special occasions. Public transportation is the only item that is substantially less expensive than most European capitals; the metro and taxis are insanely cheap compared with London. If I were in your place, I would try to negotiate a better deal or have the company provide for housing, offer additional vacation days, something to sweeten the pot," advised one expat.
Romanians Are Not Very Accepting of Other Cultures
An expat in Bucharest explained, "Romanians are not the most accepting of other cultures. That is not to say they are prejudiced - my personal belief is that they don't have a lot of knowledge about other cultures because this society was completely closed for 40 years under Communist rule." Another expat said, "in my opinion, people are pretty intolerant of gypsies, non-white races, and those that are not Orthodox Christian. I've been scoffed at more times than I can remember when someone discovers I'm not Orthodox and don't follow their rules," said one expat in Romania. Another expat living in Lasi complained, "there are some very disturbing anti-semitic attitudes in Lasi. Also, racism against Roma (gypsies) is prevelant here. Very little cultural diversity here."
Driving in Bucharest Isn't Easy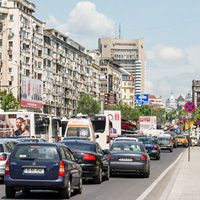 "The traffic and the blatant disregard of the rules of the road are frustrating. While the traffic here is no worse than any major city (and certainly not worse than WDC or New York City), the drivers seem to care only about where they need to go and what they need to do to get there. Lane patterns, the color of stop lights, pedestrians in the road, tram tracks all mean nothing to most Romanian drivers," warned one expat.
Romania is Beautiful
"Romania is a wonderful country in respect of nature and culture, mountains covered in wild mountains, the Danube with its magnificent landscapes and the Delta, the greatest ethnical (historical) diversity. Anyway, living in rural areas is incredible relaxing, is something you can't find in ANY western country because of the purity of nature and the richness of wildlife," said one expat.
Meeting People in Romania
"The International Women's Association is a great place to meet female expats from all walks of life, including from the host country. IWA is extremely involved in charity work and hosts an annual bazaar in December, which is the highlight of the organization's year. Moms with small children have several baby groups from which to choose, both in the suburbs by the American school and in the city," advised one expat.
Bureaucracy is a Big Part of Life in Romania
"Expect bureaucracy at every turn! Romanians love to make themselves feel important by holding their ink stamps and having you come back for something 5 times, mostly because they're just too lazy to get off their rears and do their jobs. It's never their fault, it's yours and you're disturbing them that you should even expect them to do something faster than 3 months time. Be prepared to have your patience pressed to its limits, and then some," said one expat in Lasi, Romania.
Finding an Apartment in Romania
"I enjoy the Obor area, because it has all I need, including the biggest grocery market in the city, but has fair prices for the accommodation. I would suggest searching for a place both next to metro stations and parks. Because public transport is doomed to be trapped in rush hour trafic and parks, such as Herastrau, grant an escape from the busy streets, especially for those who come from smaller cities. The far north of the city, above Herastrau park, has the richest area with new apartments. The rest of the city is filled with communistic buildings with simple flats. I live in a rented flat on the 9th floor. It's a renovated 3-room apartment in a communistic block and I share it with 2 other expats, one of which is a colleague of mine, the other - a friend of a colleague. It's quite typical to share apartments, because most expats work in a more or less international environment with other expat folks. Also, compared to food prices at a market, for example, I find apartments to be disproportionately expensive. Especially when renting a studio," explained one expat.
Finding a Job in Romania
"Romania's major industries are furniture and beer. Renault has a major plant that produces Dacias and the new Logan. Most expats in Bucharest are with major European corporations with smaller operations in Romania. Several NGOs have offices here--but for the accompanying spouse, chances of work on the economy at western wages are few and far between I am sorry to say," advised an expat in Bucharest. An expat living in Timisoara said, "the city has Siemens software division and testing, Alcatel software division and economics, Continental tires, many divisions for companies producing cables, fans, etc. for the EU auto industry including Opel, BMW, VW, Renault (Hella, Cromberg, Solectron, etc.). The job market in the city is very much alive. There are several job 'festivals' organised for the students and young unemployed, but the city has a very low unemployment rate." Another expat said, "antibiotics is a huge presence in Lasi, producing pharmaceuticals. Theres also an increasing amount of American and western EU companies building factories or setting up shop in Lasi. Finding a job is not so much different than other places; keep your eyes open, make contacts and put yourself out there....however don't expect the higher salary you may be accustomed to."
Learning Romanian
"It would be impossible to get a Romanian language course where I come from, so I needed to learn some on the spot. I must admit, that because I work in an international environment and don't do my homework in Romanian course, and my native language is quite different from Romanian language (Italians and Spanish have it easier), the language progress is super slow. I am stuck at the level of using numbers at the market. The education ministry also offers Romanian classes for foreigners, that are approximately 3 months long and cost about 100 - 150 euro per month," explained another expat.
About the Author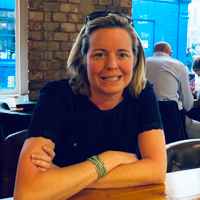 Betsy Burlingame is the Founder and President of Expat Exchange and is one of the Founders of Digital Nomad Exchange. She launched Expat Exchange in 1997 as her Master's thesis project at NYU. Prior to Expat Exchange, Betsy worked at AT&T in International and Mass Market Marketing. She graduated from Ohio Wesleyan University with a BA in International Business and German.
Some of Betsy's articles include 12 Best Places to Live in Portugal, 7 Best Places to Live in Panama and 12 Things to Know Before Moving to the Dominican Republic. Betsy loves to travel and spend time with her family. Connect with Betsy on LinkedIn.
Comments
guest
Great article, I could only add that costs for living in other cities than Bucharest are significantly lower, and for the learning Romanian part there are various online resources out there, that allow you to learn Romanian before you get to the country. One example is: http://www.learnro.com/common-romanian-words