10 Tips For Living In Poland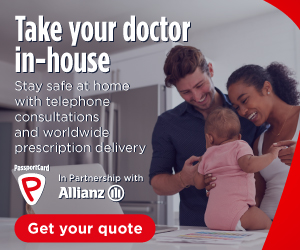 Summary: Find out about where expats live, how important it is to learn Polish, and even where some of the best places are to enjoy a beer in Poland. Information on Warsaw, Krakow, Tricity and other areas are also covered in this introduction to expat life in Poland.
Expats in Poland or others preparing to move to Poland will find a widely varied experience based upon where they live - or will live- in Poland.
1.) Living in Poland
Places like Warsaw and Krakow are major cities, and the Tricity area is also a place of significant population. These cities attract a significant number of the expats in the country.
Warsaw is by far the largest city in Poland in terms of population at more than 1.7 million people - Krakow is the next largest at 760,000+ people. Tricity - which encompasses Gdansk, Gdynia, Sopot and other smaller towns, boasts over 1 million people.
2.) Polish Culture
Polish culture is defined by its long history and the surrounding areas and influences of Central Europe and beyond. Polish cuisine has been widely influenced by Slavic and Central European dishes and methods of preparation. The Restaurants in Warsaw and the restaurants in Krakow offer a wide variety of options.
Poland's brewing industry is said to be the 3rd largest producer of beer in Europe, after Germany and the U.K.
3.) Things to Do in Poland
An expat in Gdynia wrote that there are "nice pubs in concentrated areas - not all over. Beside that, it's all quiet. They don't have dancing, parades. But, there is a Heineken festival, summer concerts, and the teathers in Gdynia and Gdanks. But, they are mostly making efforts to present attractive and massive productions, for the size of the city they pull it off quite alright. Much more than that, mmmmm nope."
Another expat in Siemiechow suggested that new expats "attend the local village festivals, the bi-annual town hall meetings, and attend the local parish if you are Catholic."
There are a lot of Breweries in Warsaw to explore and enjoy, and the Krakow Beer Scene is a great place for expat beer lovers.
Music
Sopot International Song Festival
National Festival of Polish Song in Opole
Jazz Jamboree in Warsaw
Musical Destinations: Krakow
Film
Krakow Film Festival
t-mobile New Horizons Film Festival in Wroclaw
Spectator Sports
Ekstraklasa is a professional football (soccer) league that sits at the highest level of the Polish football system. There are 16 football clubs in the league.
4.) Where to Live in Warsaw Poland
An expat living in Warsaw advised that "it depends where are you going to work. If you choose a district with a bad commute you can travel 2 hours to your work-place. I suggest close to the metro stations - Ursynow district is cheap, Zoliborz and Srodmiescie are quite expensive. Zoliborz is one of the locations with most parks in Warsaw... Expats mostly live in the center of the city.
5.) Learning Polish is Important For Expats
One U.K. expat in Poland advised that "living in Poland made me realise that language and communication is probably one of the most important facets of existence. It's not impossible to learn a foriegn language even at the age of 48 - just a matter of application. I now realise I was really stupid as I managed to come out of my full-time education in the U.K. not having much French language after 7 years. Compared to Polish, French is just a dialect of English."
Another expat in Poland wrote that Polish "is not an easy [to] learn!! To say the least. As far as English being spoken, yes in most of the larger cities a lot of people can speak some level of English but not everyone - it is NOT a widely spoken language. The younger generation are all now learning it a school so it will make life easier in the long run. I live in a smaller town near Warsaw and very few people here of any age speak English. But I manage."
6.) Relationships in Poland Can Be Difficult For Expats
One expat in Bydgoszcz wrote that "there are very few English speakers so am currently in a long term relationship with a Polish speaker who does not speak English. So I have learned Polish."
7.) Carefully Research Each International School You Consider In Poland
An expat with a child at the American School of Warsaw in Konstancin had some great advice that applies to doing research for any child before moving abroad: "My best advice to is be proactive in learning about all the resources that the school has to offer. It's a school of approximately 800 students, but that covers 13 grade levels, so there are many teachers, aides, parents and counselors in the school to help with each student's needs."
Read all of our expat school reviews for Poland.
8.) Poland Is Not Diverse, But It's Largely A Tolerant Country
An expat in Poland wrote: "I do not think they are diverse, this is a young population, but foreigners are still looked at as the exception. Certainly they have been in touch with non-locals much more intensevely in the last decade than in all their history. It is easy to understand, and also it is not a big place (Gdynia) is basically residential. Do not expect London!
"If you find your niche and stick to it, and like I said young people are the most active into walking the diverse side, it would be fine for you."
They are interested in mingling, socializing with other cultures, they find exotic or appealing, e.g. Latinamericans, Spanish, Italians, etc. Any Western in sum. People from India, Africa or Asia are viewed more suspiciously and you have to gain their trust and let them get their guard down. You are part of a process they are living now, you are generating the change! hehe
9.) Financing A Home
A discussion on our expat Poland forum described financing a home purchase in Poland.
One expat asked the following:
I was curious if any expats have experiencing purchasing a home. My wife is Polish and we live in the USA... We have already inquired a bit with Polish banks and they will not lend money unless one individual is earning PLN and paying Polish taxes. Alior Bank officially gave us a mock up... It's a lot more then we anticipated but they are the only bank willing to entertain the idea of lending to non-Polish residents... Does anyone have any success stories to share?
Another expat responded:
We have just bought a place near Gdynia and we found it hard to get a mortgage. The only bank that would do a martgage in GBP was Aloir Bank and they did make us jump through a few hoops to get it but in the end we got one and we are currently have the house finished off ready to move in September. I am not sure how they go with Dollars but it is worth pushing on.
10.) Ask Why You Are Moving To Poland
An expat in Gdynia suggested expats ask themselves "Why? There are other [places], but it is up to you. I would ask my friend what he/she is looking for: short term stay or long, do you hate big, crowded cities, what are the other reasons he/she is coming? Is he/she coming for a boyfriend, fiance/e or he/she has a good job offer? Consider the exchange rate... since you can start reasonably saving only from 2500 zlotys, [whe you compare] it to other salaries elsewhere in Europe it won't let you save enough for frequent flights to see your family/friends, or just trip around. Your choice."
About the Author

Joshua Wood, LPC joined Expat Exchange in 2000 and serves as one of its Co-Presidents. He is also one of the Founders of Digital Nomad Exchange. Prior to Expat Exchange, Joshua worked for NBC Cable (MSNBC and CNBC Primetime). Joshua has a BA from Syracuse and a Master's in Clinical and Counseling Psychology from Fairleigh Dickinson University. Mr. Wood is also a licensed counselor and psychotherapist.
Some of Joshua's articles include Pros and Cons of Living in Portugal, 10 Best Places to Live in Ireland and Pros and Cons of Living in Uruguay. Connect with Joshua on LinkedIn.
Comments
MichaelTryn
The article is "somewhat informative" although people need to speak ENGLISH or GERMAN, or they will be left BEHIND in this world! It is obvious now in Euroepe. The educated Greeks made the mistake of only learning Greek, now they can't get a good job ! The same with Polish, or Romanian or Lithuanian. My wife belittles me as I only speak English, her first language is Russian and her English is good.
Dafne65
Great tips:) Certainly they would be very useful to anyone who intends to live in Poland. I think, however, that we should know where to turn in case of problems with health. Without a doubt, in the case of illness, It is worth to go to being a part of Medicover Hospital, American Clinic in Warsaw. We can make use there of the wide range of medical and what's more the staff working there is multilingual. There are considered health insurance from all over the world.