6 Important Tips about Health Insurance for Expats in Portugal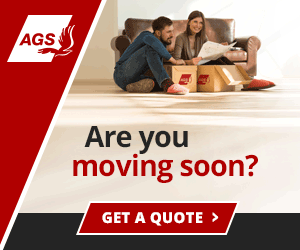 Summary: Expats living in Portugal discuss health insurance options for expats in Portugal, the health letter needed for a residency application, pre-existing conditions, the cost of health insurance in Portugal and more.
For people thinking about moving to Portugal, health insurance is an important consideration. Here are 6 of the most common questions asked about health insurance in Portugal with insightful answers from the experts themselves -- expats living in Portugal.
What are the Health Insurance Available to Expats in Portugal?
Healthcare in Portugal is insured through the national healthcare system, called Serviço Nacional de Saúde (SNS), and private health insurance companies. One expat offered a helpful overview of the health insurance options for expats in Portugal:
FACTS:
Private health coverage must meet Schengen Visa requirements; Costs aren't always low due to personal situations, so while some pay 700/year others pay 5,000/year; One's age; medical history; fullness of coverage sought; willingness to pay out of pocket; not having a Portuguese bank account, which gives you access to some much lower rates with their partner insurance companies.
RESOURCES:
A. Before coming here: options include numerous short term Travel Insurance plans; Cigna, Allianz, William Russell, afpop, Bupa, AXA and broker-obtained plans from UK companies.
B. After obtaining residency permit: options include Afpop; plans available thru your PT bank, such as Medis thru Millenium; Allianz; broker-obtained plans such as IMG thru UK-based Stay Sure.
Get a
free international health insurance quote
from our partner,
Allianz Care
, whose plans ensure that you have access to quality healthcare whenever you need it. Allianz's flexible solutions allow you to tailor your cover to meet your needs and budget.
International Health Insurance in Portugal
Get a free international health insurance quote
from our partner, Allianz Care
, whose plans ensure that you have access to quality healthcare whenever you need it. Allianz's flexible solutions allow you to tailor your cover to meet your needs and budget.
Get a Quote
How Do You Show Proof of Health & Insurance on the Residence Visa Type 1 Application for Portugal?
If you are applying for your Residence Visa Type 1, the most common Visa for relocating to Portugal, you will be required to show "Proof of Health & Insurance." For a detailed overview of the application process, read Susan Stults Korthase's article, United States Citizens Moving to Portugal: Demystifying the Paper Trail.
A woman applying for residency needed for clarification about the letter from the doctor for her residency application. She asked, "I am applying for a residency visa and I have a question about the letter from the doctor that says one is in 'good health.' What does 'in good health' mean? If one has high blood pressure or high cholesterol, is that ok? I imagine I can get the health insurance required, but understand that a letter from a doctor will also be asked for at some point.
One expat responded, "You should ask your current US physician for (a) a list of all prescriptions you are currently taking, with both generic and Latin names, as well as how much, how often. This gives you immediate access to all your scrips at any PT farmacia. Second, ask your physician for a statement of health -- whatever conditions you have should be noted. This letter might be requested at SEF and / or your health insurer."
Another expat said, "The SEF believes that a contagious disease can be cause for denial, but they would not deny you for lower-level chronic illnesses such as high blood pressure, thyroid, GI / reflux, diabetes, etc."
One applicant added, "I just applied and got approved through the DC embassy and we didn't need a letter of good health. Apparently they don't need it anymore but I would ask your specific embassy." If you recently applied for residency, please post your experience with the letter of good health in the comments section below (please include where you applied for residency).
Do Expats Qualify for Portugal's National Healthcare System (SNS)?
"Once you are a legal resident, you are eligible for national healthcare and other services which is what taxes pay for," said one expat. Expats have mixed reviews of Portugal's national healthcare system, Serviço Nacional de Saúde (SNS). Another expat said, "My wife is now qualified for the Portuguese health system but we haven't used it yet, however, I have heard over and over, including from my Portuguese attorney: the Portuguese national health is good for colds . . . not so much for cancer. You can take it for what it's worth."
In another discussion about social health care coverage, one expat who recently moved to Portugal described the process of enrolling in Portugal's national healthcare system, "I came to Portugal for 2 months in summer 2016 to register with SEF, IRS, Public Health Care, and open bank accounts, etc prior to moving here in Nov 2016. Once I had my IRS number I signed up for public health care and actually used it during my 2 month trip. There is a small fee when I use a clinic and I get discounts on most prescriptions. Doctor appointments are free if it is related to diabetes. I have Type 2. Expect a very inefficient, slow system and limited in scope. What I mean by "limited scope" is do not expect much of anything beyond prescriptions, physical therapy, creams, and long waits. MRIs and CT scans are virtually impossible with the public health care. I accidentally discovered one appointment I had was free because I told them I am Type 2 diabetic. Fluent English speaking doctors are not common. I used the VA in CA and the doctors are good and poor just like in Portugal."
How Much Does Health Insurance Cost in Portugal?
A couple considering retirement in Algarve, Portugal asked, "My wife and I are considering retirement in Algarve and are concerned about the cost of health insurance. I am 62 and she is 53. Quick online searches indicate an approximate monthly cost of +1000USD for both of us. Does this sound reasonable? Will it be possible to get national health coverage once temporary residency is established? I estimate our monthly pension income will be about USD $3000 and cannot afford to spend one third on health insurance. Any insight is appreciated."
One expat replied, "You will never qualify for more than the most minor care under the Portuguese national system... such as for a small cut, or an injection. You should reach Bruno Pereira at Medal to see group rates under the insurer Allianz. High quality private health care (that you will be required to hold the entire time you're in Portugal) at several cost/benefit levels. You will join the organization 'afpop', who partners with Medal to offer this coverage. A second option is thru a bank you join here, which also offers insurance but at slightly higher rates. Some people have purchased the Medis insurance but it covers very little."
Another added, "I posted below that we were in the process of getting our insurance. We live in Coimbra and have many options from clinics, University Hospital and the private hospital called Ideal Med. We are in our early 60's and needed to choose the highest plan number 3 due to our age. It is costing for medical only, (not dental or eyes) total for the both of us is 325 per month. We did this through our bank 'Millennium' Something of note we were surprised by: We took all our information for our pre-existing conditions printed out to the bank. I showed him the paper and he said they didn't need it. The policy does have a waiting period for certain things of 30 and 60 days but nothing we have to worry about. We feel good about the coverage and wish you good luck finding what is right for you. It might be different depending on what area you live in."
"We're in Cascais and know of a number of people in the Cascais/Lisboa/Sintra area using Afpop (a 95 euro annual fee) simply to get access to Medal, which offers a host of insurance products at reduced, group rates (Allianz health care coverage is half the rate the banks charge for the same coverage). So, while Afpop offers stuff that's in the Algarve, the Medal broker is country-wide, as the health insurance Allianz is country-wide," explained another expat.
Are Pre-existing Conditions Covered by Private Health Insurance in Portugal?
A woman preparing to move to Portugal asked about pre-existing conditions and health insurance in Portugal, "Can anyone shed light on the Portugal health insurance situation and pre-existing conditions? We are expecting to apply for a Type 1 visa in the US and arrive in Lisbon in September. I am a young(ish) retiree and a breast cancer survivor and, as expected, must be surveilled on a regular basis. I also take a daily medication. Will I be able to get private health insurance? Is it going to cost me an arm and a leg? Anyone using the public system for this type of situation? Is that even possible?"
One expat responded, "I too had breast cancer surgery Dec 2014, and now living in the Algarve. I'm 51 years old and have full coverage private medical insurance with Allianz through Medal (insurance broker) for 600 euros a year. You can send me a PM if you want further details. Please note I do not have any experience with public health care system in Portugal."
Another expat added, "Pre-existing is covered if one can provide documentation that he/she has had coverage for a 12 month period. For example, Oct 2016 I applied for full coverage with Allianz through Medal (as a member of afpop so I received substantial discount as a member). All I need to provide Medal/Allianz is a letter from BlueCross BlueShield of California that I have been covered on their plan for the past 12 months. My premium full coverage is ~600 euros a year."
Finally, another expat explained how your Medicare card can be used to prove prior coverage, "I have Allianz coverage through Medal. I showed them my Medicare card and that was sufficient to cover me for pre-existing conditions. I have had Medicare coverage for 5+ years. Here is exactly what I was told by Medal:
"Regarding the waiting period, Allianz can cancel the 60 days waiting period, we explain how you can do it: if you are insured with a valid Health Insurance (the insurance can be from any country) you can send us the Insurance certificate (where must be mentioned the start of the insurance and the coverages), and we will ask Allianz to accept your pre-existing conditions since the beginning of your health insurance.
This is from an email received on 24 August 2016. Hope this helps."
If You Are Over 70, Can You Obtain Affordable Private Health Insurance in Portugal?
Many people move to countries like Portugal for a more affordable lifestyle and healthcare. One couple researching retirement asked about private health insurance for expats over 70. They asked, "Just back from a Portugal research trip and loved Cascais enough to move there. BUT husband and I will both be 70 when we do and find the cost of private insurance quotes at around $2500 monthly for the two of us. US citizens. Pretty much wipes out the otherwise low cost of living. Anyone have thoughts or advice?"
"We are moving in June (assuming the visas are approved) and so far have looked into Medal coverage through AFPOP. From the brochure they sent me it looks like you can join up until your 71st birthday. Their lowest rate in that age bracket is €800.75 per person annually so drastically less than what you've been quoted. Multicare is another one I hear mentioned frequently but I haven't quoted it for myself yet. Here is the Medal brochure," shared another future retiree. She went on to clarify, "The Medal rates in the brochure I posted are per YEAR not month. So the best coverage is only ~€142 per person per month, which I found astoundingly cheap! :) I don't know the details of the pre-existing condition coverage but you might want to get in touch with them via email to ask specifics. What I've found so far is health insurance seems to be much more forgiving in Europe than the US,, particularly if you have documentation of consistent insurance coverage. Depending on the condition you may be eligible for an exemption. When I emailed them via their site they responded within a day or two so is probably worth it to ask them directly about your situation."
About the Author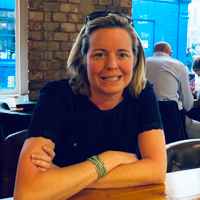 Betsy Burlingame is the Founder and President of Expat Exchange and is one of the Founders of Digital Nomad Exchange. She launched Expat Exchange in 1997 as her Master's thesis project at NYU. Prior to Expat Exchange, Betsy worked at AT&T in International and Mass Market Marketing. She graduated from Ohio Wesleyan University with a BA in International Business and German.
Some of Betsy's articles include 12 Best Places to Live in Portugal, 7 Best Places to Live in Panama and 12 Things to Know Before Moving to the Dominican Republic. Betsy loves to travel and spend time with her family. Connect with Betsy on LinkedIn.
Comments
karen9093
I just want to thank Betsy for summarizing in one place a number of conversations that have recently been going on in the Portuguese forum. Very helpful!
DanaD
Hi, I really need to know about any reasonable heath care available for expats over 71 ... I will not be getting to Portugal before than... and probably more like 73.... Would appreciate any insight..
dancebert
>B. After obtaining residency permit: options include ... broker-obtained plans such as IMG thru UK-based Stay Sure. Stay Sure currently offers health insurance only as part of travel insurance: www.staysure.co.uk