Moving to Spain: 7 Things to Know Before Moving to Spain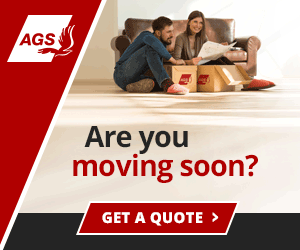 Summary: Expats move to Spain from all over the world. People of all ages move there to work, retire, or just enjoy the culture and Spain's natural beauty. With so many places to choose from, our tips for moving to Spain will get you started on picking the perfect place for you.
Moving to Spain is a dream for many expats of all ages. There is a wide variety of places to explore and choose from in Spain - Madrid and Barcelona are just a few of the options for expats in Spain.
Spain Visas and Residency
One of the challenges of getting a visa to move to Spain is that the requirements are often inconsistently enforced or applied. One expat wrote "I started researching all the necessary steps many months ahead, but actually started the steps like background check, medical clearance, financial requirements about three months before going to submit my retirement visa. The process is sometimes frustrating because of inconsistent or changing requirements."
Earning residency requires proper research by expats, as noted in our article about long-term residency in Spain. Here are three main types:
Residence Visa: this type of visa enables the visa holder to live in Spain without working or performing any professional activities.
Work and Residence Visa: this type of visa enables the visa holder to work and live in Spain.
Student Visa: this type of visa enables the visa holder to live in Spain while studying, researching or doing an internship.
Moving to Spain with Children
In his article about moving to Spain with Children, author David Johns writes that "when you're thinking about starting a fresh life in Spain and you have children, there are essential things you must consider before going through with it. Children are often said to be resilient and adaptive, and while that may be true, they are just human and can just as easily be affected by life changing decisions."
There are several International Schools in Barcelona.
Health Care For Expats Moving to Spain
Expats moving to Spain should make sure that they carefully assess the health care system and what it would mean for their individual health.
As noted in our article about 7 Important Tips about Healthcare for Expats in Spain, overseas health insurance is required for residence visas.
Things to Bring When Moving to Spain
An English expat expat who moved to Almeria, Spain wished she had brought "a potato masher (you cannot get them in Spain); a very large stock of English teabags, bisto and oxo; and electric blankets." She wished that she had left behind furniture and domestic appliances, as both are readily available in Spain and not expensive.
Another expat who moved to Barcelona reported that "certain spices are not available or easily found like chili powder for Mexican cooking, and flavor extracts like root beer or caramel. Their caramel is different, more of a caramelized, burnt flavor. Cold medicines have to be purchased in a Pharmacy after speaking with the Pharmacist, though many US prescription medications do not require a doctor visit. Clothing is very inexpensive here, it is just a matter of finding the stores which is not difficult. Their equivalent of WalMart or Target is Carrefour Hipermercados, though there are better options for clothing."
Another expat who move to Madrid from the U.S. wished that she had brought more clothes, noting that "you simply can't get Old Navy/GAP quality clothes for even anywhere close to U.S. prices." She also cited costs as a factor with hygienic products, and suggested expats should load up on those at home also. Lastly, she recommended bringing your pillows, which are difficult to buy in bunches the way one can in the U.S. at stores like Target.
Moving to Spain to Retire
Many expats move to Spain for their retirement. In her article 5 Affordable Places to Retire in Spain, Betsy Burlingame writes that, "it's easy to see why so many people retire in Spain - the infinite sunshine, historic cities, seaside villages, welcoming locals and amazing food. Barcelona, Madrid and San Sebastian are beautiful places to live, but the cost of living is high. Read the full article to find out where these places are in Spain.
An expat asking about retiring to Spain was advised that "you can go to the Spanish Consulate website for your area and find the instructions there. There are several different kinds of visas, but the most common for retirees is called a non-lucrative visa. The process for obtaining one is lengthy and requires a lot of certified health and income information. I would start by understanding the rules for the visa process."
Deciding Where to Move in Spain
An expat who moved to Madrid reported that You can get much cheaper and larger apartments outside of the center of the city (duh). I do like where I live simply because I don't have to go anywhere to have fun. I'm 10 min away from the central tourist/party area of Sol. I live 2 minutes away from a metro stop and have literary hundreds of club and bars outside my doorstep. With all of this I hear no sounds at night since my apartment window faces inwards.
The expat who had moved to Altea, Spain advised other expats to "be methodical and organized. Have a time-line with goals. Seek input from people who have made similar moves. Test drive the town and neighborhood before committing to a long-term lease or purchase. In Spain, for example, there are numerous vacation rental apartments, homes, villas, etc. where you can stay for several weeks or months (at far cheaper rates than most hotels) to get a feel for the area you are considering."
An expat who moved to Barcelona wrote "I live in a house in Gava Mar (south Barcelona). It is quite common for expats in this area. It is difficult to find a house in Barcelona, there are mostly flats. A house by the sea is perfect for a family with children."
Housing Costs For Expats Moving to Spain
One of the expats who moved to Barcelona wrote that, "prices are higher than they are in my country but it is difficult to compare. Quality and services offered are different. A house here runs from 1500 to 3000 Euros depending on the size, the quality and the location."
An expat who moved to Altea in Spain wrote, "my rent is 400 Euros per month, plus about 40 for electricity and 5 for water. My mortgage in the Central Coast of California was $4000, granted for a larger house, but an equivalent size home on the edge of the Altea with land, would still be far cheaper than my home in California."
An expat from the U.K. who moved to Los Alcazares wrote that his housing costs were "lower, though prices have risen they are not as high as the U.K. around 150- 300,000 Euros."
An expat from the U.K. who moved to Jerez de la Frontera advised that, "in the 4-and-a-half years we have lived here, house prices have sky rocketed. I have lost contact with the prices in the U.K., but I still think you get a lot more property for your money here. A new 2/3 bed flat will cost between 180,000 & 220,000 depending on what part of Jerez."
An expat who moved to Valencia wrote that "I come from the Atlanta, Georgia area, and housing costs there are significant, although many of the homes are detached, not apartments. I am paying a very reasonable rent for a 2-bedroom apartment with a garage. The typical range for a good apartment in a modern building is between 400 and 600 Euros, and you pay much more for much less space in the older and more trendy parts of town."
About the Author

Joshua Wood, LPC joined Expat Exchange in 2000 and serves as one of its Co-Presidents. He is also one of the Founders of Digital Nomad Exchange. Prior to Expat Exchange, Joshua worked for NBC Cable (MSNBC and CNBC Primetime). Joshua has a BA from Syracuse and a Master's in Clinical and Counseling Psychology from Fairleigh Dickinson University. Mr. Wood is also a licensed counselor and psychotherapist.
Some of Joshua's articles include Pros and Cons of Living in Portugal, 10 Best Places to Live in Ireland and Pros and Cons of Living in Uruguay. Connect with Joshua on LinkedIn.