Moving to Ireland: 7 Things to Know Before Moving to Ireland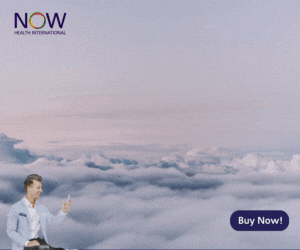 Summary: Expats moving to Ireland have a wide variety of options in terms of great places to live. People moving to Ireland for work, to retire or for any other reason can realize the life they imagine if they do enough research before taking the plunge.
Expats moving to Ireland often have dreamed about life there for many years. Many have family that moved to the United States, Canada or elsewhere in the world, and still have family members that live in Ireland.
Expat Visa Information in Ireland
The government of Ireland contains a website for Irish Naturalisation and Immigration Service.
Expats seeking to establish residency in Ireland should be aware of the strict requirements to do so. This is especially true if you are not a citizen of a European Union (EU) member state. Ireland joined the EU in 1973. It is generally stated that expats need to have "50,000 a year per person in income each year, and triple that in your savings account, and medical insurance... Finally, a background check is also required."
Importantly, while Ireland is part of the EU, it is not part of the Schengen Area. The Schengen Area is a group of nations in Europe that have eliminated the need for passports and visas to move between them.
Regarding expat spouses in Ireland, one expat wrote that "as an Irish citizen, you have the right to bring your spouse into Ireland and she will be given a residency card for one year that is renewable, and there is no cost to you. However, when I moved there in September 2013, my wife was given a residency card and I am quite sure she was told she could not work."
They continued: "By the way, when you get to your place of residence, as you will need a Irish postal address, go to the nearest Garda office and see if that office does immigration. (Not all do) You will need to set up a appointment with a immigration inspector or officer and give him your proof of marriage, and Irish address. If he accepts your information, he will issue a residency card on the spot that day. No cost. That card will allow your spouse to then get a Personal Public Service Number and if you don't have one, you will also need one in order to work. It is important you go through the passport control point in the arrival airport with your spouse so you can show you are already a citizen and explain to officer your intentions to apply through Garda office as soon as you get settled. The reason is you want to make sure the officer does not stamp your wife's passport with a short stay that might not be long enough to get residency card. She should be allowed 90 days max, but when my wife came through I was already in Ireland and they only gave her 2 weeks even though she showed a return plane ticket in 89 days. She had told him I was Irish and we were staying for at least a year, but since I was not with her, he was making sure she would go to Garda office before the 2 weeks was up. In other words, he did not believe her. I already had rented the house, opened Bank account, and made the appointment with the inspector in Enniscorthy for the following week after her arrival so we had plenty of time."
Here's a great article about an expat retiree from the United States that fought to stay in Ireland.
Where to Live in Ireland
As far as the best place to live in Ireland, there are many options for a wide variety of expats. Some expats in Ireland are interested in an urban experience based around their working life, and they may want to explore the best neighborhoods in Dublin. Others may be retirees more interested in a quiet town along the western coast.
An experienced expat in Ireland advised: "young, educated, employed, and seeking night life? There's no place better than Dublin. Rent is expensive, but public transport and two good legs can get someone to any number of interesting places any given day of the week. It's frequently mentioned... as one of Europe's greatest cities."
He added, ""Older folk, beaten up by years of the daily grind, seem to find living off the beaten path enjoyable. Tourist towns are often small but provide all the essentials thanks to the influx of foreign money. A big plus is meeting someone on holiday from your home country, and then slyly bragging that "Oh, we're not tourists -- we live here."
Expat Housing in Ireland
An expat who moved to Dublin wrote that "we rent a house with garden. This is typical for expat families, flats are more common for single people."
Author Christina McDonald advises how to find a rental in Ireland.
In a thread on our Irish Forum about buying property in Ireland, one expat advised that "You will also need to obtain a PPS No. (Personal Public Service Number), which is easy enough to get. You need this to purchase all sorts of things (car, house, etc). We completed the application the best we could (we left gaps where we could not answer) while still in Australia and had no problem. Our PPS No. was sent to our Australian address."
Expats Should Do Plenty of Research Before Moving to Ireland
One expat wrote that "we came to Ireland on a pre-move visit to get a 'feel' for the different areas in and around Dublin. In the months previous to our move we scoured the homes for rent list on www.daft.ie, which is THE website for real estate on which virtually all real estate agents and prive landlords advertise their properties. We eventually found our home via an estate agent"
The expat added "find out what the different types of houses are like... terraced, semi detached etc. Think about your lifestyle: would you like to be near the beach, a park, the DART (Dublin's main transport system), your office, kids school etc. It's always worth investing time and money on a reconnaissance trip before moving."
Getting Health Care in Ireland
The Health Care System in Ireland is comprised of both public and private sector options.
Expats can explore what they are eligible for in the Irish Public Health Care System on the health care information page on Ireland's official website.
International Schools in Ireland
The Education System in Ireland offers some options for expats, as described on the official website of Ireland and it's Citizen's Information page about education.
According to Wikipedia's article on education in Ireland: "Students must go to school from ages 6 to 16 or until they have completed three years of second-level of education. Under the Constitution of Ireland, parents are not obliged "in violation of their conscience and lawful preference to send their children to schools established by the State, or to any particular type of school designated by the State. However, the parental right to home-educate his/her child has met legal contests over minimum standards in the absence of constitutional provision for State-defined educational standards."
Additionally, it reads that "While English is the primary medium of instruction at all levels in most schools across the state, Gaelscoileanna (i.e. Irish-language schools), have become increasingly popular outside Gaeltacht regions where they have traditionally been. In these schools, Irish is the primary medium of instruction at all levels and English is taught as a second language starting in the second or third year of secondary school."
An article in the Irish Times described how an international school in Dublin was started to attract bankers.
Saint Andrews College in Dublin is both a primary and secondary school. (profile on Wikipedia)
International School of Dublin on Facebook. (Review on Expat Exchange.com)
Here is information about the International Baccalaureate in Ireland.
Moving to Ireland with a Pet
Expats on our moving to Ireland forum have discussed bringing a dog to Ireland.
According to the Citizen's Information page on moving to Ireland with pets, "the importation of pets into Ireland has always been strictly controlled to ensure that diseases such as rabies are not introduced. The EU system of Passports for Pets allows cats, dogs and ferrets to travel between EU member states. Pets from higher risk non-EU countries will also require a blood test - see 'Non-qualifying high-risk countries' below."
An article on Irish Central about how to bring your pets when you move to Ireland, reads that "no matter what you're going to end up needing to fill out dozens of forms, so, provided you can afford it, hiring a pet shipper to help schedule vet visits, review forms, and to book their flights is worth the few hundred dollars."
Here is information about pet shippers on Expat Exchange.com.
About the Author

Joshua Wood, LPC joined Expat Exchange in 2000 and serves as one of its Co-Presidents. He is also one of the Founders of Digital Nomad Exchange. Prior to Expat Exchange, Joshua worked for NBC Cable (MSNBC and CNBC Primetime). Joshua has a BA from Syracuse and a Master's in Clinical and Counseling Psychology from Fairleigh Dickinson University. Mr. Wood is also a licensed counselor and psychotherapist.
Some of Joshua's articles include Pros and Cons of Living in Portugal, 10 Best Places to Live in Ireland and Pros and Cons of Living in Uruguay. Connect with Joshua on LinkedIn.
Comments
Rubydraper
Good choice of place