Moving to Malaysia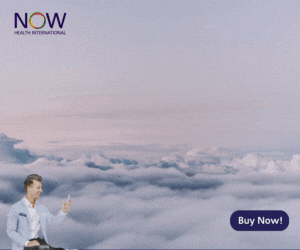 Summary: Expats are attracted to Malaysia's lower cost of living, bustling cities, multicultural vibe, climate and proximity to Singapore. Many expat retirees take advantage of the Malaysia My Second Home (MM2H) program. For others who don't qualify, visa runs become a inconvenient part of expat life that often dissuade them from staying in Malaysia long-term.
Cost of living in Malaysia
The cost of living in Malaysia varies widely. Many expats and retirees move to Malaysia for the lower cost of living. Others move for employment opportunities, and, typically, their high-rent is subsidized by their employers. We asked retirees if living in Malaysia has met their financial expectations. One retiree in Penang replied, "Exceeded. We can do almost anything financially because our money goes so much further. A high end Japanese restaurant in Los Angeles with sushi will run around $150 in Los Angeles in Tojong Tokong, Straights Quay, Marina which is high end costs less then $30.00 for two people." Another expat in Penang offered a differing view, "We live quite well on less than $2000 USD a month. Actually about $1500. Malaysia offers a retirement visa. With that said, we find the financial requirement for this visa is high. We are currently under a tourist visa and that is iffy. Not something I would recommend; however, there are many expats doing this. You seem to be at the whim of the immigration officer. We live our lives 3 months at a time with a back up plan. Malaysia is missing the point. We are pure consumers here. While we can't financially do the retirement visa, we have plenty of money to pay our way. There is no middle ground with Malaysia. They seem to want to attract the wealthier retirees. I would love to stay in Malaysia permanently. Financially it is a viable place for us to live as retired. The retirement visa financial obligations are most important. Otherwise you could still do it but chances are after a few visa runs you are going to get hassled by immigration."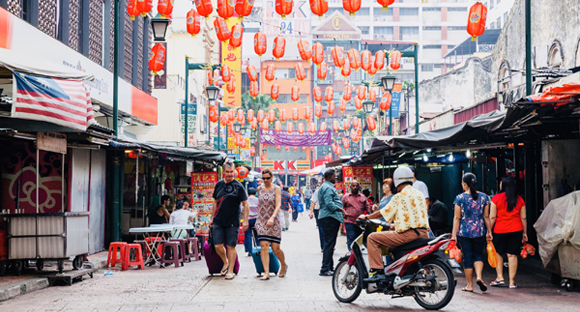 Is it Difficult to Adjust to Life in Malaysia?
An expat mom living in Kuala Lumpur talked about setting in and culture shock. She said, "It was fine to start with when everything was all exciting, but when the reality sank in, it was quite stressful to start with. I definitely went through all of these phases. I am in the latter one now. As a family we have all felt very lonely and homesick. Things are getting much better now. We have been here 3 months and we are starting to find our feet and discover where everything is without getting monumentally lost in this urban jungle."
"Brace for the heat. Being in the Klang Valley, it means lots of heat and humidity level is very high. Showers and heavy rainfalls are also common. Tap water is not drinkable so one must be prepared with a kettle or other 'water producing' machines e.g distiller Getting around is fairly easy, cabs are a plenty and very cheap compared to most other countries. Public buses do not service a lot of areas. A car is an absolute must if you have kids. The weather just does not permit much walking between 11 am to 4 p.m." explained another expat living in Petaling Jaya, a family-friendly city that neighbors Kuala Lumpur.
What Vaccinations for Malaysia Are Recommended?
"Make sure you are up-to-date on routine vaccines before every trip. These vaccines include measles-mumps-rubella (MMR) vaccine, diphtheria-tetanus-pertussis vaccine, varicella (chickenpox) vaccine, polio vaccine, and your yearly flu shot. CDC recommends this vaccine because you can get hepatitis A through contaminated food or water in Malaysia, regardless of where you are eating or staying. You can get typhoid through contaminated food or water in Malaysia. CDC recommends this vaccine for most travelers, especially if you are staying with friends or relatives, visiting smaller cities or rural areas, or if you are an adventurous eater," stated the CDC. Hepatitis B, Malaria, Japanese Encephalitis and Rabies vaccinations are recommended for some expats based upon where they'll be living, lifestyle and more. Read a detailed list of vaccination recommendations for Malaysia.
Healthcare in Malaysia
Our article, Healthcare in Malaysia covers important topics such as hospitals, emergency services, health insurance for expats in Malaysia, prescription medicine, health risks and more.
What is the Malaysia My Second Home Program?
"Malaysia has a retirement program called Malaysia My Second Home (MM2H) but Sarawak runs its program somewhat independently through its Ministry of Tourism with somewhat relaxed requirements (lower financial requirements and, if you want to buy property a lower minimum purchase price)," described one expat. The program allows foreigners, who full specific requirements, to stay in Malaysia for up to 10 years. "We are Canadians who recently obtained the MM2H visa in advance of our full retirement in a couple of years. If you have any questions, I would be happy to help. We did the entire process ourselves," said one expat.
"The Malaysia My Second Home Program is actually run differently in the different States of Malaysia (the Peninsular States vs. Sarawak vs. Sabah). Given that you are 55 you qualify for all the 'retirement' version of the MM2H. You can get up to a 10-Year renewal visa depending upon the remaining validity of your passport (only 5-Years, but renewable, in Sarawak). Peninsula Malaysia requires a proof of liquid assets of RM350K for approval and if you have THAT then they will accept you if you have RM10,000 in pension income (required 3 months already paid warrants as proof) OR if you place RM150K into a Fixed Account. Some withdrawals may be made for specified purposes (healthcare, education, purchase of property) but one must maintain a minimum of RM100K in the account = US $26500). There's also a health check up (including blood test and chest X-Ray) that must be done in a Malaysian clinic signed by a doctor. You must have a statement of good conduct from your local or state police Department. You can get an agent in the Peninsula but will pay them to act as the sponsor. plus fees. You can also "self-apply" but will have to cover the refundable "security bond" fee yourself (b/w RM2000 and RM500 depending upon nationality). Generally it's more expensive on the Peninsula and the waiting time is longer (3-6 months). All you documents have to be notorized or confirmed by a notary or Commission of Oaths. Some US docs (like your pension warrants, and front passport pages and most recent visa) may have to be done by a local lawyer. Notarization is about RM4/pp; legal affirmation for all docs RM25-30)," wrote one expat in a thread about retirement in Malaysia.
Malaysia Visa: Are expats in Malaysia allowed to make visa runs?
An expat in Malaysia described a problem he had with a recent visa run, "I've been living in Malaysia for a year on a tourist visa, taking a short trip out every three months. I work online as a writer and editor (not for a Malaysian company) so I can work from anywhere. I rent an apartment long term and have pets and don't want to leave any time soon. However, when I returned from a visa run today, I was told it's suspicious that I have so many stamps in my passport and no return ticket. Has anyone else had this problem? Is there any way to stay here without trying to get a job or studying?
According to the Immigration Department of Malaysia, a visitor to Malaysia must prove his/her financial ability to stay in Malaysia and possess a ticket to a third country or a confirmed return travel ticket.
"Actually visa runs are not illegal...as long as you are complying with the terms of the visa. But immigration officers generally have broad discretion in determining whether the individual appears to be "working" in Malaysia. Long stays and short stops outside are 'evidence' of working. Were you interviewed by someone other than the gate officer? Did you receive a more limited stamp in your passport (2 weeks vs. 3 months)? Is there any other mark on the stamp? Or a preceding stamp? You may have to find someone to watch your pets for a month or two. Another alternative is to try coming in via another entry point. Penang seems particularly nasty. Maybe go out...fly to Sarawak or Sabah when you come in. Also one simple way to solve the issue is to book your flight out for your next visa run three months in advance. It can be a short hop flight to Indonesia, Singapore, Thailand. Mix up your destinations, stay longer than a few days," suggested one expat.
What are some expat clubs or organizations in Malaysia that I can join?
Kuala Lumpur, Malaysia
Expats in Kuala Lumpur join some of the following organizations: Canadian Association of Malaysia, American Association of Malaysia, Association of British Women in Malaysia, International Women's Association Kuala Lumpur, German Speaking Society of Kuala Lumpur and Manza.
Other clubs in Kuala Lumpur include Kuala Lumpur Cobras Ice Hockey Club, which has over 50 members. Royal Lake Club in Kuala Lumpur has swimming, tennis, squash, aerobics classes, a gym (weights & exercise equipment) and more. There are several other clubs like this one - some with golf courses.
Sarawak, Malaysia
An expat in Sarawak wrote about clubs in Kuching, "There are plenty of groups in Kuching to join, a heritage society, the Malaysian Nature Society and the Friends of the Sarawak Museum. They have several large festivals (like the Rainforest World Music Festival and the World Jazz Festival) that have lots of expats that participate. Still there is no large retirement community yet in either area. Increasingly there are international college students coming for schooling at the Universities and they are really pushing Health Tourism."
Penang, Malaysia
In Penang, one expat wrote, "Private clubs like Hyatt Saujana, Tropicana and Bukit Kiara are great for expats with families and young children. They are affordable too. Bukit Kiara has an equestarian club for kids and adults." There are also organizations like International Women's Association Penang for expats in Penang.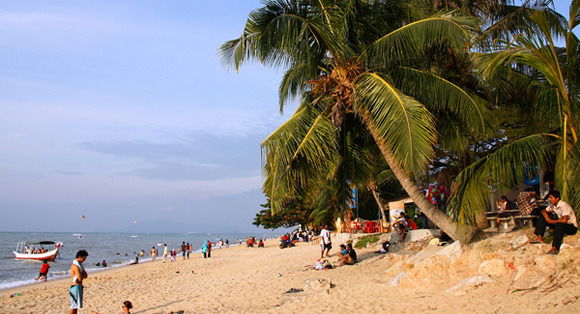 Malaysia Travel Advisory
According to the US State Department, "Information from credible sources suggests that there is a continued risk of armed terrorist and criminal groups operating and planning attacks against foreigners, including U.S. citizens, in the East Asian and Pacific region. Since 2014, Malaysian authorities have arrested more than 150 supporters of the Islamic State in Iraq and Syria (ISIS) terrorist group, including many individuals who planned to fight in Syria and Iraq."
"U.S. citizens are advised to use caution when traveling to eastern Sabah because of the threat of kidnappings-for-ransom and violence from both terrorist and criminal groups, including the Philippines-based Abu Sayyaf Group (see the Philippines Travel Advisory for more information). In addition to incursions on coastal or resort islands themselves, criminal or terrorist groups may attempt to intercept boats ferrying tourists from the mainland to resort islands," wrote the US State Department.
Are other areas of Malaysia safe?
"Petty theft and violent crime in Kuala Lumpur continue to be concerns. Purse snatching, pick-pocketing, and residential burglaries are the most common crimes committed against foreigners. Criminals frequently target women, alone or with children, for purse snatching. These incidents can occur anytime, anywhere and have also targeted men. Avoid wrapping purse straps around arms or shoulders to avoid injury. Taxi drivers in downtown Kuala Lumpur have perpetrated violent crimes against foreign tourists and local residents. Travelers are advised to book taxis in downtown shopping areas by phone or online, rather than hailing a taxi on the street, particularly after dark. Criminals also target motorists stuck in traffic or stopped at a light with smash and grab robberies. Keep valuables out of sight while driving or remove them from the car (including from the trunk) when parked. GPS devices should not be left on the windshield or dashboard," wrote the US State Department.
When we asked expats if there is a lot of crime where they live, one expat in Penang replied, "No. We feel safe walking around day and night. With that said, we don't go out to bars in town at night or hang out in places like that." Another said, "We have never experienced a problem. Then again we take precaution seriously."
Where do expats live in Kuala Lumpur?
"Most expats here tend to live in either Bukit Damansara, or if able to afford it - Kenny Hills. These are dominated by larger houses, usually with pools and nice gardens. It is often better to ask among existing expats for house availability. This can be a lot cheaper than using an agent. Most expats take either a house or apartment, depending on whether or not they have children, or major security concerns. Apartments have better security and amenities, but are typically smaller. Many houses have pools. Housing rental charges are a lot higher here than in my native New Zealand," noted one expat.
About the Author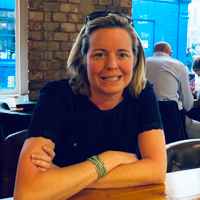 Betsy Burlingame is the Founder and President of Expat Exchange and is one of the Founders of Digital Nomad Exchange. She launched Expat Exchange in 1997 as her Master's thesis project at NYU. Prior to Expat Exchange, Betsy worked at AT&T in International and Mass Market Marketing. She graduated from Ohio Wesleyan University with a BA in International Business and German.
Some of Betsy's articles include 12 Best Places to Live in Portugal, 7 Best Places to Live in Panama and 12 Things to Know Before Moving to the Dominican Republic. Betsy loves to travel and spend time with her family. Connect with Betsy on LinkedIn.