10 Tips for Living in Costa Rica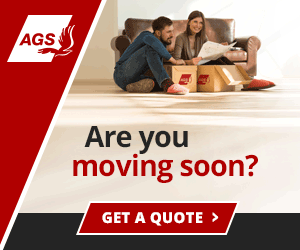 Summary: Expats in Costa Rica love the Pura Vita vibe, Costa Rican's focus of family and friendship and being surrounded by nature. Can you live in Costa Rica on $1,000 a month? Is driving in Costa Rica dangerous? Expats share their tips and experiences living in Costa Rica.
An expat in Playa Jaco talked about living in Costa Rica, "There are many things I appreciate about my new culture in Costa Rica! Family ties, friendships and a slower pace of life is key here. Costa Rica is not a consumer-based society. There is less pressure on acquiring objects of status, impressing others and 'keeping up with the Jones's!' How refreshing! Community life of home, family and close friendships emphasize what truly is important in life! I believe it is important to remember such a simple aspect of life in Costa Rica. You will be admired for your goodness, kindness and willingness to learn and adapt. Monetary riches and displays of wealth and superiority have little value in a culture based on family and country."
Can You Live in Costa Rica on $1,000 a Month?
In our article, Cost of Living in Costa Rica, expats answer the question, "Can You Live in Costa Rica on $1,000 a Month?" The answer is yes, BUT the $1,000 a month lifestyle might be too frugal for many expats. If you want to live without a car, eating at home and with limited travel, your monthly expenses can be very low. If you want to enjoy dining out, drinks, traveling and entertaining, the expenses will obviously go up. Many retirees move to Costa Rica so that they can afford to enjoy these things compared to their lives in United States and Canada. An expat in Playa Hermosa wrote, "In Costa Rica, this is a difficult question as there are many different communities, some more popular with expats and others more with a local feel. You will certainly live comfortably at $2,000 per month. If you are renting, consider adding more to this amount. Again lifestyle is important to consider. High end dining and shopping, live concerts will be more expensive. Consider also these activities may not appeal to you upon retirement."
The Pura Vida Lifestyle in Costa Rica
"We love the Pura Vida vibe. Some people say it doesn't exist, but for us we notice the simple laid back attitude everyday. We love the local people and have made many friends. We appreciate the simplicity. I especially love the surprises! For example, the horses walking down the street grazing on the graze unattended. The iguana that lives on my roof. The monkeys steeling my avocado and then pooping in my floor after I hid all the fruit. The fruit bat that fell on my computer keyboard out of nowhere! I love the 'you don't see that everyday!' aspect of life here," wrote one expat living in Mal Pais, Costa Rica.
Healthcare and Health Insurance in Costa Rica
Our article, 8 Important Tips about Healthcare for Expats in Costa Rica, covers expats' eligibility for public healthcare (CAJA), private expat health insurance, quality of medical care in Costa Rica and more.
"All legal residents and citizens of Costa Rica are eligible to participate in the public healthcare system which is basically free although you have to be a member of the CAJA and pay a % based on the income level you declared when you applied for residency," said one expat. "There are many expat health insurance plans available and I highly recommend obtaining one if you are under 70. There may be some available over 70; I don't know. I presently do not have any insurance and have been paying out of pocket for some serious medical issues. I suggest you have a fund of $6-10,000 tucked away if you don't have private insurance or have a high deductible," recommended another expat.
"The medical care here is excellent - ONLY IF YOU GO PRIVATE.! It is CRITICAL TO HAVE PRIVATE HEALTH INSURANCE in Costa Rica. I have quite a long story, but when we first arrived I was hit by a taxi cab. I ended up in a PUBLIC hospital. At that point, I did not care how badly beat up I was, I just had to get out there. It was beyond disgusting... including bathrooms with NO SOAP or toilet paper," advised one expat in a report about retiring in Escazu.
What Do Expats Love about Living in Costa Rica?
One member of the Costa Rica expat forum recently asked, "What do you love about Costa Rica?" One expat wrote, " I LOVE the weather. I like both the dry and rainy season. Being able to be outside and have open windows year around without being cold. Not having to have a/c or heating where I live. The fruits and veggies are awesome. During I guess their best harvest time, the veggies such as cauliflower, broccoli, beets etc are HUGE. Never seen anything like it in the US. The friendliness of most Ticos and knowing well lots of gringos due to us needing the support of each other. Never have had such a social life with so many social contacts. Cannot walk down the street without running into people we know and having people honk hello as they go by." Another answered, "the breathtaking natural beauty! Cloud forest, rain forest, mountains, vast valley's, beaches (both Pacific & Atlantic/ Caribbean. So small and yet so diverse! If you don't like where you are drive a few hours for something completely different."
Another expat commented, "There are so many things to appreciate here in this beautiful country. 1 Even when it is a bit warm, the constant breezes make it just right. 2 I live in Guadalupe and usually walk for a couple hours to keep me active. All I need is nearby with no need for a car. 3 Even though my Spanish is poor, the locals are very friendly and have patience with me. 4 My girlfriend is a Tica who does have a car and when we drive on the hillsides and see the valley down bellow, it is breathtaking. 5 Because I live in the Valley, no mosquitoes! Being from Louisiana I had enough of those. 6 The fresh produce here is excellent. Many I have never seen before. 7 The local sodas here are a hit for me. 8 Even without insurance yet, medical assistance seems to be very affordable. 9 Clean fresh air. 10 Good tap water. 11 no need for A/C or heating. I sleep very well here. I am sure I will discover many more things I love about this lovely country."
Rent Before You Buy Real Estate in Costa Rica
"Everyone falls in love with their first home in Costa Rica. Then, after a short time, they start seeing other options. And they wonder why they didn't choose that location... and honestly, they probably would have if they had seen it first. There are so many locations, climates, cities, villages that you will never be bored. I would strongly recommend renting in the beginning , seeing several different areas from Guanacaste to Central Valley to Perez Zeledon to the beaches up and down the country on both coasts... I even purchased property on an island and never stopped looking or buying. You will never be bored, but make your first choice wisely," advised one expat in a thread about moving to Costa Rica.
Learning Spanish Will Make Living in Costa Rica More Enjoyable
"When I first moved to Costa Rica, I knew very limited Spanish having acquired it while visiting as a tourist for many years. However, I was not prepared for the amount of Spanish I would need living in Costa Rica full time. For the most part, most Costa Rican's speak limited English as it is taught in the public school system. Words of greeting as hello, goodbye, thank you and such pleasantries are common. However, living as an expat in Costa Rica brings a new set of circumstances dealing with mechanics, banking, specialty hardware stores, car inspections and house maintenance. I would strongly suggest anyone considering living in Costa Rica as an expat brush up on the Spanish language. Wherein the Costa Ricans are unfailingly patient with a non-speaking Spanish communicator, it surely will make your life much easier!," advised an expat living in Playa Jaco.
Tico Time Isn't a Bad Thing
"In Costa Rica, there definitely is a 'learning curve' for dealing with every day life. The pace of life is definitely slower and more relaxed. This slow paced life can be a positive factor or a detriment given your personality. In Costa Rica 'Tico Time' is a reality wherein work expected to take a few hours to complete in the states, may require twice as much time here. An employee required to show up for the job may be an hour or up to many hours late. However, they will arrive! (Maybe not in your expected timeframe.) It can be a very frustrating situation! Tico Time also has it's advantages. Costa Ricans are genial and friendly. They enjoy socializing and enjoy a slower pace of life with family as the center of the society. This is not necessarily a 'bad' thing nor a detriment. I believe there is something that we all can learn from this lifestyle! Slow and easy!" explained one expat.
Banking in Costa Rica
Can I Have My US Social Security Checks Direct Deposited in Costa Rica? Is it Difficult to Open an Bank Account in Costa Rica? What are the Best Banks for Expats in Costa Rica? Our article, Banking in Costa Rica provides answers to these any several other topics related to banking in Costa Rica.
Crime is Increasing in Costa Rica
According to the US Embassy in San Jose, "Crime is increasing in Costa Rica and U.S. citizens are frequent victims. While petty theft is the main problem, armed robberies have been known to occur even in broad daylight. American tourists and residents can also take steps to protect themselves. Criminals often operate in small groups, but may also operate alone. While most crimes are non-violent, some criminals have shown a greater tendency in recent years to use violence."
When we asked an expat what surprised them about their life in Costa Rica, she said, "We didn't expect to get robbed as much. Even with bars on our window, triple pad locks on all our doors and a large wall (which at first we were horrified and embarrassed about) but came to appreciate. Our neighbors telling us we needed to up our security with shards of glass on top of the wall or barbed wire. Instead of people bragging about their gardens, they would brag about the level of security on their homes. They found barbed wire and other measures something to brag about. (yikes)."
"Petty crime is a problem at the beach areas of Costa Rica. If you leave your possessions unattended at a restaurant, beach, inside your vehicle, this is an opportunity for theft. Be aware of your surroundings and keep your possessions close. Do not leave items unattended in your vehicle such as luggage, purses, computers or cell phones. Do not flaunt large amounts of money or wear expensive jewelry. Common sense is key and many have no problem with crime by following simple rules and taking precautions," said another expat.
Driving in Costa Rica
"There is very little personal responsibility among Ticos and maintenance is unheard of. The roads can be very dangerous at night with pedestrians, bicycles and livestock using them as walkways," shared an expat in Tamarindo Beach.
Another expat explained, "Driving throughout Costa Rica is safe but do realize that most Costa Ricans are "first generation drivers" meaning they did not grow up in the back seat of their parents car since likely their parents didn't have a car. Therefore most have less experience driving, do not follow the "rules of the road" as we have been taught, don't stay right for slower moving vehicles, might pass in a no passing zone, just be aware. There are more traffic fatalities per thousand in Costa Rica than in the US. Don't tailgate and don't speed. There are radar traps, traffic light cameras, etc and always wear your seatbelt."
"We have a car. You really can not live in Costa Rica without a car OR a DRIVER. My 'driver' is my husband because the roads are very poorly maintained with lots of potholes, twists and turns, and at night sometimes no lighting. So a driver costs about $300 a month, and I believe it would be well worth it. This is what many of our friend do. There are buses and taxi's but honestly, if you can afford it, it is much safer and easier by hiring a driver," advised one expat.
About the Author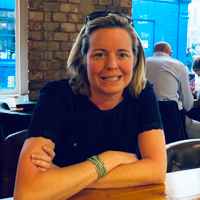 Betsy Burlingame is the Founder and President of Expat Exchange and is one of the Founders of Digital Nomad Exchange. She launched Expat Exchange in 1997 as her Master's thesis project at NYU. Prior to Expat Exchange, Betsy worked at AT&T in International and Mass Market Marketing. She graduated from Ohio Wesleyan University with a BA in International Business and German.
Some of Betsy's articles include 12 Best Places to Live in Portugal, 7 Best Places to Live in Panama and 12 Things to Know Before Moving to the Dominican Republic. Betsy loves to travel and spend time with her family. Connect with Betsy on LinkedIn.