Cost of Living in Costa Rica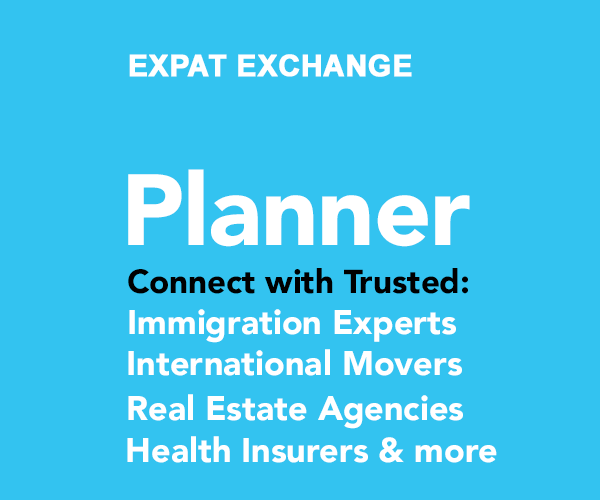 Summary: If you're moving to Costa Rica, you'll want to understand the cost of living in Costa Rica. Lifestyle, location and health insurance are part of the formula. Expats talk about real estate prices, rents, international school tuition, travel expenses and the fun stuff - travel, dining out and more.
Can You Live in Costa Rica on $1,000 a Month?
Monthly living expenses in Costa Rica are very subjective - location, lifestyle and medical insurance costs are among the many factors that influence your monthly expenses. If you want to live frugally without a car, eating at home and with limited travel, your monthly expenses can be very low. If you want to enjoy dining out, drinks, traveling and entertaining, the expenses will obviously go up. Many retirees move to Costa Rica so that they can afford to enjoy these things compared to their lives in United States and Canada. Before you map out your monthly expenses, be realistic about what you can live with and live without -- and what extra expenses you would enjoy adding to your life if you can budget for them (golf, travel, dining out). If you have children and plan to enroll them in international schools, there is an added cost there as well.
When asked about what monthly budget is needed to live comfortably, one expat in Playa Hermosa wrote, "In Costa Rica, this is a difficult question as there are many different communities, some more popular with expats and others more with a local feel. You will certainly live comfortably at $2,000 per month. If you are renting, consider adding more to this amount. Again lifestyle is important to consider. High end dining and shopping, live concerts will be more expensive. Consider also these activities may not appeal to you upon retirement."
Use our Costa Rica forum to get advice from expats in the areas where you are considering living -- ask about rental rates, real estate prices, typical restaurant prices, grocery costs, golf memberships rates and anything else you need to estimate your monthly expenses.
Expats in Costa Rica Discuss Their Monthly Expenses
"I eat all my meals in restaurants, go to coffee shops, have a big social life and go on a lot of dates, I travel every month. My expense including all this are around $3500/month," explained one retired expat in San Jose.
A newcomer asked, "My wife and I are wishing to retire to CR in 2019. We would buy outright our house or condo and what we really want to know if it is really possible to live on 900USD/month? We would need to live on this amount for the first 5 years before our pensions kick in. We will be retiring early from our jobs, we are in our early 50's." One member replied, "No, even buying a house, outright, it would be nearly impossible to live, decently on US$900 per month. Living at the beach is more expensive and the electricity bill alone could cost you that much when using A/C, according to many who live at the beach. I don't suggest you buy anything until you have lived in your chosen location for an extended time."
Another member with a different lifestyle and location replied, "When we first came to CR, although I did plenty of analyzing, I was not sure if we could make it. My husband is younger than me and were here 2 years before he got social security. I thought we would have to dip in savings for 2 yrs but did not have to. So we initially rented for $450 a month, which the owner ended (after we left) up expanding to a 2BR 2BA to $700 which was bad advice by realtor and now is almost never rented. But price included and still includes bills paid and furnished. But if we had not been paying any rent, yes we would have made it, and now that we have a house, we can make it on the $900. BUT we live in Grecia. Our electric average is $60 per month. In another house same size was only $34! Had digital on demand showers which I loved. ALSO, we CHOOSE to not have a car and are within 15 min walking distance to downtown steep hills. Go there 1-2 times a day. Or about $1.40 each way in taxi if heavy rain or stuff too big to carry. Almost every gringo we know who has a car is overweight, the ones without are in shape or losing or lost lots of weight. ALSO, we CHOOSE to not have a TV. When we rented our first house, TV came with it, and spent 3-4 hours daily watching or sleeping in front of it. My husband didn't have TIME to study Spanish but now does. We live a life not staring at a flat screened box. So no cost of cable. Yes, we have internet and see all the disasters etc going on. We also CHOOSE to not eat out much. LOVE the veggies and fruits here. We now go to favorite soda for breakfast once a week, and favorite pizza place maybe once a month with visitors or friends. And cafe to chat with gringos for coffee drink. We don't drink beer or wine which ups the price. We also do not bounce back and forth to US like ping pong balls like many or most. In 3-1/2 yrs, I went one time for a bank code issue and 3 day shopping trip because hard to find cotton clothes here and have problem with skin with other materials.. My husband once to see his mom. Do we have a fulfilling life? You bet. We are not bored for a minute. If you ever decide to visit Grecia, be happy to meet you for coffee and will help you in any way we can."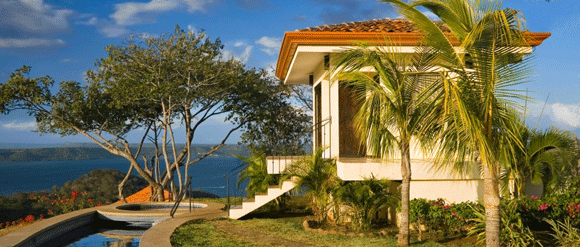 Real Estate Prices in Costa Rica
If you're just beginning your research on Costa Rica and haven't made an exploratory trip, you'll want to familiarize yourself with the different regions and real estate prices in those areas. For better insight into the best places to live, read our articles, 7 Best Places to Live in Costa Rica and 13 Best Places for Families to Live in Costa Rica.
Real Estate Prices in Playa Jaco, Costa Rica
"Many beach locations in Costa Rica are expensive. However, Playa Jaco has a strong mix of locals and tourists which helps to keep the cost of living lower. You will find many types of housing here from single family, condominium complexes and beachfront homes in a multitude of price ranges to fit all budgets. Typically property taxes are low in all of Costa Rica and Playa Jaco is no different," commented one expat in Playa Jaco, Costa Rica.
"Our housing costs are lower than in the states. Taxes are very inexpensive in CR and the taxes in the states substantially higher. Private home insurance is less expensive in Costa Rica from our experience. It is very hard to determine the average cost of housing. In this area, the closer the location to the beach, the higher the price. Direct waterfront may cost well over $500,000 to the millions depending on amenities. However in a lower profile condo building with less amenities, you can absolutely find something at half that price. Knowing the market is really key here and return on investment must be weighed in if you plan to rent the unit, seasonally or long term," wrote one expat in Playa Hermosa de Jaco when asked about real estate prices in Costa Rica.
Real Estate Prices in San Jose, Costa Rica
"$50,000 is about the entry-level price of a small house or apartment in a safe-enough but not great neighborhood. Double that to $100,000 and you start having a lot of better choices, although are probably still making compromises. $150,000 may be the sweet spot where you can find something that suits all your requirements and have a ton of choices, although that's probably not enough for a built-in swimming pool or a large family home in a nice neighborhood. Above $150,000 I think a person is either buying luxury or a large family home. A nice big house in my upper-middle class neighborhood is now on the market for $250,000. I assume the seller would take $200,000. But the house is too big for a single or a couple and I suspect that the buyer will be an investor who subdivides it into apartments. Of course, some people spend millions, but almost everyone else can find what they want for under $200,000--and maybe a lot under," an expat in San Jose remarked.
Real Estate Prices in The Central Valley
"Escazu is not more expensive (at least not more expensive then San Diego - it is probably the same as Florida, Texas, etc.). It is the most like America yet you are still exposed to a very different culture. Since we do not speak any Spanish, it seems like the best place to be to make the transition. On our October trip to CR we bought a beautiful townhome in a gated community with 24-hr guards right next to the Costa Rica Country Club. Housing costs are ridiculously low, and real estate is at the bottom of a cycle due to the economic concerns and strong dollar vs. weak colon. Yet rents are quite high, so we will rent the property out until we can fully retire in 2-3 years. We can walk to the many restaurants literally only blocks from each other," said another expat in Escazu.
Cost of International Schools in Costa Rica
If you are moving to Costa Rica with kids and plan to send them to an international school, the fees vary from school to school. American International School in the Central Valley town of Heredia costs approximately $11,000 per year. Another prestigious school in the Central Valley, British School of Costa Rica, costs about $1,000 per month. In Lakeside International School in Guanacaste costs between $4,000 and $5,300 per year.
Cost Health Insurance in Costa Rica
CAJA is Costa Rica's public health insurance. "My wife and I obtained Rentista residency and applied for CAJA, in 2013, when in our early 60s. We reported our income as $2500/month and completed a form with living expense categories such as rent, utilities, food, health care, etc. We were given a very low CAJA rate (well under $100). But I've heard of others that were given much higher rates. Unfortunately it seems to depend upon your location and who you get to review your application and set the rate. There is no way to be sure in advance," commented one expat.
"Of course, if under 55, the premiums are even higher. The more expensive the property, the more the 'Investor' pays. I have heard from many sources about the $400+ premiums...and some have 'bailed out' at the last moment. When the property is valued over the $200k they could then find themselves having to pay an additional, annual 'luxury tax'," said another expat.
For more information about the costs of CAJA and private health insurance, read our article, 8 Important Tips about Healthcare for Expats in Costa Rica.
Shop at Farmers Markets to Keep Food Costs Down
"The community has a local farmers market (feria) which is always a good deal to purchase locally from regional farmers. The price of fresh fish is an incredible value. Costa Rica is one of the more expensive countries in Central America but shopping locally in Playa Jaco can provide good savings," advised one expat.
About the Author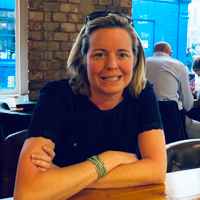 Betsy Burlingame is the Founder and President of Expat Exchange and is one of the Founders of Digital Nomad Exchange. She launched Expat Exchange in 1997 as her Master's thesis project at NYU. Prior to Expat Exchange, Betsy worked at AT&T in International and Mass Market Marketing. She graduated from Ohio Wesleyan University with a BA in International Business and German.
Some of Betsy's articles include 12 Best Places to Live in Portugal, 7 Best Places to Live in Panama and 12 Things to Know Before Moving to the Dominican Republic. Betsy loves to travel and spend time with her family. Connect with Betsy on LinkedIn.