Best Neighborhoods in London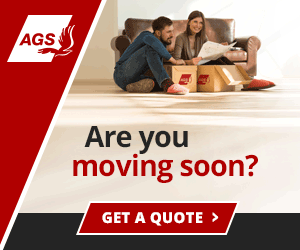 Summary: Here's a guide to the best neighborhoods in London. There are a lot of options for a lot of different situations. We'll be adding new neighborhoods and updating it regularly.
Choosing the best neighborhood in London can be quite difficult. Expats that move there are surprised to find out how huge it is. London, for instance, is much bigger than New York in terms of overall land area.
Here are some basics to consider before you start your search for a place to live in London, because understanding how the city is organized can be confusing, and it's important.
London is divided into boroughs, which comprise the Greater London Area.
The boroughs are more or less governmental creations that mean less to Londoners than the smaller areas within them that have existed forever. That being said, it's helpful to know the boroughs and the major areas within them.
You'll need to consider your individual situation to determine the best neighborhood for you in London. Do you want to live close to work or near your child's school? Maybe you prize greenspace and want to be by a park? Looking for a quiet neighborhood with few tourists? Never lived in a city and want the safest neighborhood available? For a list and maps of the most popular schools for expats in London read, International Schools in London.
As a general rule, the closer you are to the city center, the more expensive your rent will be. So you'll have to asess the best areas based upon your budget as well.
Below you'll find our choices for the best neighborhoods in London. We're starting with five, and we'll add many, many more in the weeks and months to come.
Richmond Upon Thames
One of the most desirable places to live not just in London, but probably the entire country. If you're not into the hustle and bustle of city life but need to be in London, Richmond may just be the place you're looking for. There is no shortage of people from abroad living there, and its quite and relaxed atmosphere make it an excellent choice for families. Richmond Park will satisfy anyone who needs to be near beautiful greenspace. As it's name suggests it's on the River Thames and offers incredible riverside views.
Wandsworth
Another excellent choice for families is Wandsworth. While Wandsworth is said to have a low foreign-born population compared to other areas of London, which may not appeal to many expats, it has a broad range of food and drink options. True, some of the food options are pricey and the low end comfort foods may be harder to come by, but what is there is tremendous. The Northern Line offers good transportation and it's also safe.
Kensington
Loaded with cute streets, restaurants, pubs and a ton of celebrities, Kensington is another neighborhood sought after by people all over world. Its numerous parks make it great for families, albeit well-to-do ones. Located in the Royal Borough of Kensington and Chelsea in the west end of the city, transportation is a cinch. Plus, you can always tell people that you're living in the same area as Kensington Palace and Prince Williams and Kate Middleton!
Notting Hill
Famous for its eponymous movie with Julia Roberts and Hugh Grant, Notting Hill is a beautiful neighborhood replete with cute shops, restaurants and colorful Victorian townhouses. It is also famous for the Notting Hill Carnival, a tradition tied to its vibrant Caribbean heritage. It is also centrally located in West London.
Local Points of Interest
Marylebone
If you want (or have to be) in the city, but you still need to have access to some quiet in your neighborhood, Marylebone may be just the right place. People always talk about its beautiful high street and the plethora of shops and places to eat, and like the other neighborhoods listed above, transportation is extremely accessible in Marylebone.
Local Points of Interest
Post your thoughts in the comments below or on our UK Network
About the Author

Joshua Wood, LPC joined Expat Exchange in 2000 and serves as one of its Co-Presidents. He is also one of the Founders of Digital Nomad Exchange. Prior to Expat Exchange, Joshua worked for NBC Cable (MSNBC and CNBC Primetime). Joshua has a BA from Syracuse and a Master's in Clinical and Counseling Psychology from Fairleigh Dickinson University. Mr. Wood is also a licensed counselor and psychotherapist.
Some of Joshua's articles include Pros and Cons of Living in Portugal, 10 Best Places to Live in Ireland and Pros and Cons of Living in Uruguay. Connect with Joshua on LinkedIn.