Panama City, Panama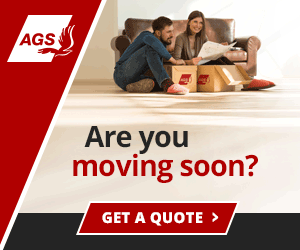 Global nomads, retirees and expats are attracted to Panama City for many reasons. Our Guide to Living in Panama City, Panama covers the Best Places to Live, Schools, Healthcare, Cost of Living, Transportation and more.
With approximately 1.3 million people in the PC metropolitan area, daily highs in the mid to upper 80s and beautiful views of the Panama Bay, Panama City is a bustling city that is attracting lots of expats, global nomads and overseas retirees. Our Guide to Living in Panama City, Panama is an invaluable resource that covers:
Cost of Living in Panama City
"In my experience economic migrants who move to Panama ONLY to reduce their cost of living wind up bitter and disappointed because life in a developing country with a different culture and language has challenges that aren't erased by lower costs," commented one expat.
"Panama is no longer cheap, though not expensive. In most places you can live without a car if you want. Utilities are cheap, except electricity-keep this in mind if you want to live at low elevation. Real estate is slow now and deals can be had on rentals and purchases (but rent to try out before buying) A couple can rent and live comfortably, but not extravagantly, on $2000 a month," wrote one expat.
Healthcare in Panama City
"Beware of any hype about the quality and cost of healthcare in Panama. Over the last 4 years I've volunteered as a friendly visitor for those awaiting medical evacuation to European Union countries, and have heard many horror stories. Panama being a small, developing country, the critical mass, expertise, equipment or products for some conditions is just not here, unlike the situation at a major North American or European medical centre where they see hundreds or thousands of cases annually. As for cost, sure, basic healthcare is widely available at reasonable prices. However any kind of healthcare that is beyond basic is getting expensive. If you have advanced health needs like cardiac care, joint replacement, cancer treatment or neurosurgery, you'll eventually wind up in Panama City where specialists cost $60/visit, and hospitalization runs up to $4,000/day in a private facility. Public facilities are available but are overcrowded, not very clean, and poorly equipped. Costs for anything requiring advanced diagnostic testing or hospitalization can add up quickly. You'd have to set aside quite a bit to deal with emergencies, or have deep pockets to cover the costs. Furthermore, in Panama you pay upfront, called 'una garantia.' If you can't pay, they send you home, no joke. I recommend that everyone immigrating to Panama purchase health insurance that will allow you to get the best treatment possible back in your home country. If that is not an option, at least get insurance that will cover you in Panama, assuming your age and pre-existing conditions allow you to qualify. One of the reasons North Americans leave Panama is lack of adequate healthcare as they grow older," advised one expat.
Never worry about paying your medical bills out of pocket again. The innovative
Get a quote from our partner, PassportCard. PassportCard
allows for a stress-free experience for all expat families, remote travelers, and workers. With a 24/7 customer service and an outstanding customer base of over 2 Million clients, it will feel like medical care at home. Get up to 10% off on your policy now.
Get a quote from our partner, PassportCard
.

International Health Insurance
Never worry about paying your medical bills out of pocket again. The innovative Get a quote from our partner, PassportCard. PassportCard allows for a stress-free experience for all expat families, remote travelers, and workers. With a 24/7 customer service and an outstanding customer base of over 2 Million clients, it will feel like medical care at home. Get up to 10% off on your policy now. Get a quote from our partner, PassportCard.
GET A QUOTE
Best Places to Live in Panama City
What do expats say are the best places to live in Panama City? The answer depends on a few criteria and preferences such as whether you need to be near schools, want to be able to walk or take the Metro to work and whether you prefer high-rise living or being a bit out of the city. Our article, Best Places to Live in Panama City, Panama, lists the best places to live according to expats and differentiates places for working expats, retirees, families and more.
English-Speaking Areas of Panama City
A newcomer asked, "Which part of Panama City may be the best choice to find a monthly rental in a walkable area where some English is spoken?" One member offered helpful insight about English-speaking areas of Panama City, "English is scattered and intermingled in the city. There are not really any English speaking expat areas...you can find that in Boquete though. The city is a melting pot of sorts with expats from all over the world, and a good concentration of other Latin American countries along with Panamanians. In my opinion the best areas in terms of location are Punta Pacifica / Paitilla / Marbella, El Cangrejo / Bella Vista, San Fancisco, Casco Viejo, Amador Causeway. Then at the west end of the city is Ancon, and the east end is Costa del Este. Any of these would be good depending on type of housing and amenities you are looking for."
Panama City Traffic
Traffic is a real issue in and around Panama City. If you are moving to Panama City for work, you may want to consider living within walking distance of work or near a Metro station.
In a discussion about traffic in and around Panama City, one expat said, "Those that have disparaged living in or within an hour of PC and don't live in these areas, I feel can only speak generally about the traffic. We live 30 minutes across the canal and have learned the times that are best to leave home and return. Also to be where you want to be during lunch time in PC. At present there are only the two bridges to get across the canal, but a third one is in the process to be built. Also a couple new highway accesses for the current bridges are currently being built. When I go into or return from PC there are several choices to get to either of the current bridges. I use WAZE for traffic information, which is usually accurate, to make my choices, and know a few tricks of my own. Also Traffic posts I subscribe to get on my Facebook page helps deciding which route to take if there are accidents. Managing my travel routes is mostly non problematic using a few tools and experiences. Can't say I haven't run into a snag or two, but turn up the music and just keep on rolling."
Another expat had a different view, "I live in the city and if you work from home or are retired then traffic becomes a non-issue. But if you need to go into an office everyday then I would think twice."
"I always swore that if I worked in the city, I would live next door in order to avoid driving. But I have a 'hack' to avoid city driving altogether. I leave my truck en route (usually in Coronado) then I wait for a big bus. They are soooo much better than the Coaster 'chicken' buses-smoother, quieter, bigger seats, better driver. Once I get to Albrook, I get on the Metro which is awesome. Once off the Metro, I grab a taxi or Uber to get to my destination. Also, I always avoid being on the roads during rush hours," wrote another expat.
Schools in Panama City, Panama
Panama City has several international schools that are highly recommended by expats such as Metropolitan School (MET), AIP (Academie Interamericana de Panamá), Balboa Academy and Boston School.
Is Panama City Safe?
Like any big city, Panama City has its share of crime, but is generally safe if you know what neighborhoods to avoid and use street smarts.
"Via Veneto [El Cangrejo neighborhood] is a known place for pickpockets. No wallets in back pockets, Zipped up bags over the shoulder and held in front of you. Ignore the guys who offer to show you around. They have ulterior motives. No real danger, they just grab, run and hand off to their partner in crime in case someone runs after them," cautioned one expat.
"Report crimes to the local police by dialing 104 (National Police) or 511-9260 (Tourist Police in Panama City) and contact the U.S. Embassy at +507-317-5000," wrote the US State Department.
Meeting Other Expats in Panama City
The American Society of Panama hosts Thanksgiving gatherings, Halloween Parties, mixers, holiday parties and more.
"Balboa Elks Lodge on La Boca Road, members' (all visitor welcome even IF you are NOT a member) bar in bar, also access thru the 'red door' by the back parking lot," shared one expat.
Amador Balboa Yacht Club for happy hour & sunset, it is located next to the TGI Fridays & Country Inn & Suites (for a taxi ride there some times it helps to tell the drive this location "next to the TGI Fridays & Country Inn & Suites," said one member.
U.S. Navy League Panama Foundation is open to anyone interested in maritime activity and not exclusive to US military. They hold meetings on the second Tuesday of every month at the Wyndham Hotel in Albrook with speakers on a wide variety of topics - ambassadors, non-profit leaders and others.
El Metro de Panamá (Panama Metro)
Panama's Metro light rail system, the first in Central America, began operating in 2014 and currently has 2 lines in operation with 7 more planned (map of Line 1 and Line 2). Line one runs from Albrook Station north to San Isidro. Line 2 runs from San Miguelito northeast to Nuevo Tocumen (PTY international airport). The Tocumen airport station opened in April of 2019.
For more information on the Metro lines that are under construction or in the planning stages, read Mapping out the future of Panama City's metro system by bnamericas and look at Metro de Panama's website. Note: while these sites and pages are helpful, there is conflicting information about the timeline and whether certain stations are open or still in planning or construction phases.
Download the Metro de Panama Apple App
or
Google Play App
. The Apple app let's you add money to your Rapi Pass card (Metro Card).
Taxis & Uber in Panama City
An helpful discussion about taxis and Uber in Panama City ensued when a newcomer asked, "Does anyone know an average costs for Taxis or Uber from the Tocumen airport to downtown Panama City?"
One member replied, "$30 is a good price [for a taxi from the airport to the city]. The taxis in Panama City operate on what I call the 'vulture system.' The cars are un-metered and many of the drivers will get you for all they can. Prices are at a premium at the airport, as well. In my experience, wifi sucks at the airport so unless you are already have a SIM card and minutes, or an intl. plan on your phone (and good luck with that from what I understand) you can't call Uber. Though you may be able to buy a kit from an orange vending machine in the lobby. When you exit customs and baggage, you will immediately be approached for a taxi. Ask the cost-I would be surprised if they say anything less than $40 to go to Cinta Costera. But you can negotiate. How is your Spanish? Anyway, from my last experience with Uber, it was a good $5.00 cheaper. But here is what happened awhile back for me. I was standing across the departures doors, at the edge of the short term parking, pissing with my phone to call Uber. And I was approached by a taxi driver. I asked him the price to go to San Francisco, and he said $30, which I accepted. Remember the taxi rule in Panama: Always ask the cost to your destination before you get in a taxi!"
"We just returned from a month in Panama mid November. Your Uber app will display what parking row number to wait for your ride to arrive when traveling from Tocumen to Panama City. Once in PC Uber "can" be less expensive than taxis for short distances, depends on time of day and availability. My wife and I walk out of Tocumen towards hiway and bus stop where taxis come into aiport, negociate $20 rides to Panama City, successful every time," added another member.
In another thread about Panama city, members talked about taxi prices and offered helpful advice, "My experience with taxis has been that there are two prices: one for locals and one for expats. We are viewed as having the disposable income and the expectation, at least among cab drivers, is that we share the joy. Now, I've tried having a local negotiate with the cabby before I get in.... inevitably, about half way there, the driver will come up with an excuse to at least double my rate!" Another added, "Never get a taxi in front of a hotel. It use to be $1.25 per zone but how do you know where the zones are. I'd say 7.50 from El Cangrejo to the BYC & $50.00 back unless you walk to the Balboa YMCA." Finally, another person echoed the same advice about taxis,"Always negotiate a price before entering the cab. If not, you're at their mercy when reaching your destination. Don't be afraid to tell them to move along, then wave down another taxi ... then start the process all over again."
"Use only licensed and registered taxis. Avoid taxis with passengers and instruct the driver not to pick up additional fares while en-route to your destination. Regular taxis are yellow in color. Many hotels also have 'tourist taxis' that are not yellow but only pick up passengers in front of well-known hotels. Taxis in Panama do not use meters so agree on a fare before getting into the taxi," advised the US State Department.
About the Author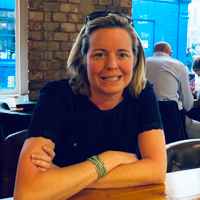 Betsy Burlingame is the Founder and President of Expat Exchange and is one of the Founders of Digital Nomad Exchange. She launched Expat Exchange in 1997 as her Master's thesis project at NYU. Prior to Expat Exchange, Betsy worked at AT&T in International and Mass Market Marketing. She graduated from Ohio Wesleyan University with a BA in International Business and German.
Some of Betsy's articles include 12 Best Places to Live in Portugal, 7 Best Places to Live in Panama and 12 Things to Know Before Moving to the Dominican Republic. Betsy loves to travel and spend time with her family. Connect with Betsy on LinkedIn.
Comments
barenco7
Hello, I am a male professional (psychologist and teacher) who just arrived in Panama (in January) and plans to be in here for at least 3-6 months. I want to use this time to really get to know what it's like to live and work in Panama because, in the not-too-distant future, I may choose to settle down here, or possibly split my time between the US and Panama. My Spanish is pretty fluent; my biggest difficulty is understanding when people speak rapidly (this is something I'd really like to improve on—does anyone know of any advanced-level Spanish conversation groups?). I have a very strong interest in the arts; besides loving film festivals, live theatre, and listening to music (such as classical, jazz/blues, and flamenco guitar), and I sometimes act, direct, and write poetry. I'll be supporting myself while in Panama by doing psychotherapy with Americans online, but I am also very interested in exploring other possibilities (such as teaching at an international school and/or doing therapy with expats). Some of my other interests include travel (especially to beautiful beaches, waterfalls, and hot springs), fine dining on a budget, and great coffee! I am very open to making new friends; send me a message on here, then we can chat by phone or on WhatsApp, have coffee, etc.