Healthcare in Panama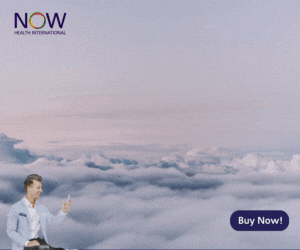 Summary: Expats have differing opinions about healthcare in Panama. Many advice against public hospitals and healthcare, but some recount good experiences. This article covers public vs private healthcare, cost of healthcare, obtaining prescription medications and much more.
Expats have mixed opinions about healthcare in Panama. Some have had great experiences with public hospitals in Panama, while others would only go to private hospitals. "Private medical is cheaper than in other countries, and it is not bad. Do not use public social security. You will wait indefinitely to book an appointment, even for surgery," said one expat. "Panama is a small, developing country. Not all medical resources are available here, particularly highly specialized ones," wrote another expat.
Public vs. Private Healthcare Systems in Panama
Panama has a public healthcare system and two private healthcare systems. One public healthcare system is operated by the Caja de Seguro Social (CSS), The Social Security System, and one is operated by the Ministerio de Salud (MINSA), The Ministry of Health. Working Panamanians and residents fall under the Caja de Seguro Social, which has about 80 facilities throughout Panama. Unemployed Panamanians fall under the Ministerio de Salud, which operates over 800 facilities throughout the country. MINSA is the main operator of healthcare facilities in remote and indigenous areas.
One expat explained the reality of the healthcare system in Panama, "Here is a quick overview of the Panama healthcare system. Panama has a two-tiered system: public and private. The public system has 2 components: one run by social security (CAJA), open to anyone who has contributed, usually through employee payroll deductions, or through direct contribution. The CAJA system is thought to be marginally better of the two public systems because of more funds at their disposal to purchase equipment, medications, etc. The second public system is run by the Ministry of Health (MINSA), and is for everyone else not covered by CAJA. This system is way underfunded, waits are long (literally years for certain surgeries), and the hospitals in dire need of staff, equipment, medications, etc. In other words, you get what you pay for in the public system. Although some people on this forum have been pleased by the care and low cost at MINSA or CAJA establishments, many have had horrible experiences. The best qualified doctors, most up-to-date treatments, and cleanest hospitals are in the private sector. The down side is that costs of hospitalization are high. The ball-park figure I always give is $4,000/day, based on my friendly visitor volunteer work in Panama City with patients treated in the private sector. Costs can go much higher for complicated surgeries, advanced treatments, etc. Both systems have been stretched to their limits due to the Covid pandemic. Purchase insurance if you are eligible."
Another expat advised a newcomer, "Medical-IMO, the doctors here are good, the support staff and administration are so/so. If I needed attention, I would go to Paitilla Hospital (private). Prices are not high, and not low. There is a Social Security system, but it is definitely hit or miss."
"Also you need to consider, if you have surgery done in one of the Private Hospitals, like Paitilla or Punta Pacific, the price although cheaper than US have gone up considerably in the past 6 years. If you go to the public hospital here (first hand experience in both Las Tablas and Chitre) it is pretty much self serve. The nurses will provide the medicines and the procedures the doctors order and little else. It is expected that family members will come to the hospital regularly to help you with bathing, feeding and other personal care items. Also, you need to supply everything. Your hospital stay in the includes the bed, mattress and mattress cover. Unless you bring your own bed sheets, pillow, toilet paper etc. You won't have any. If you can get into the CSS hospital system after you gain residency your level of care goes up considerably, but very difficult to get enrolled, unless you are working here, then your employer has to register you by law," commented one expat in Panama.
"We are near the San Fernando Clinic. I have not had to go so I cannot tell you how they are. If I needed to be hospitalized I would go to Punta Pacifica hospital where they take my insurance BCBS and stay there, I have heard very positive things," commented one expat in Coronado. Another expat in Coronado said, "Private hospital is one hour away and forget any ambulance services. We had an emergency (needed surgery) and we almost lost the life of my husband."
"There are good facilities and doctors here as well. The public hospital in Chitre is getting run down and is usually short of equipment and medicine. The new public hospital in La Villa, about 6km west of Chitre, is a better choice. My preference is the CSS hospital in Chitre but unless you are a resident and in the CSS system you can't get access there. But, if you are having a real emergency, like any hospital in the world if you show up at emergency they will give whatever treatment is required to stabilize you before shipping you out (after you pay the bill). My last trip there, I only had to wait 15 minutes to get seen by a doctor. I spent over 14 hours getting IV antibiotics and other treatments, had blood work and xrays done and was evaluated first by a surgeon who determined that I didn't need to be cut open that night, then by the internal medicine doctor that said I will probably need surgery just not right now. After all the above my bill came to a nice round total of $20. Bargain of the century, both the new hospital and the CSS hospital are well equipped and stocked with the latest medicines and knowledgeable staff. Also, at the CSS hospital all the doctors but one were bilingual so you won't have any language issues," commented an expat living in Panama.
Hospitals in Panama
The hospitals are on a list provided by the US Embassy of Panama. They are not endorsed by the embassy.
SANTO TOMAS HOSPITAL
(Panama City's Public Hospital)
Calle 34 East and Balboa Avenue
Panama City, Panama
507-5830
HOSPITAL PUNTA PACIFICA
Boulevard Pacifica and Via Punta Darien
Panama City, Panama
204-8000
Emergency: 204-8185/204-8184/204-8000
Emergency: 204-8185/204-8184
HOSPITAL PEDIATRICO (San Fernando)
Calle 66 Oeste y Av. Central Espana
Panama City, Panama
278-6600/229-2299
HOSPITAL NACIONAL
Avenida Cuba, between 38th & 39th Street
Panama City, Panama
207-8100/306-3300
Doctors' Offices: 227-5444
International Office/Insurance Liaison: 207-8354
PANAMA MEDICAL ASSOCIATION
Avenida Manuel Espinosa Batista
Bella Vista, Panama City
263-7622/263-7758
223-5555
CLINICA HOSPITAL SAN FERNANDO
Via Espa?a, Las Sabanas
Panama City, Panama
305-6300 (Dial #2 for English)
Emergency: 305-6305
International Relations/Insurance Liaison: 305-6408; Fax: 305-6420
CENTRO MEDICO PAITILLA
Avenida Balboa and 53rd Street, Marbella
Panama City, Panama
265-8800
Emergency: 265-8888
Doctors' Offices: 269-5222
MiniMed Clinics in Panama
A few years ago, a new group of clinics, called MiniMed Clinics were established in Panama.
Cost of Healthcare in Panama
In a debate about the cost of care at private hospitals in Panama City, one expat said, "My wife has had to attend the emergency room a couple of times in the two highest rated Panama City private hospitals. And the lauded inexpensive healthcare costs I would say are in comparison primarily to US healthcare which is extremely costly. I was actually surprised by how expensive things were coming from Europe and spending time in Asia after reading a ton of positive reviews. Cheap it is not and my experience in Colombia which is next door was that its much cheaper there. In Panama an Emergency room visit in the night, early emergency morning surgery and a couple of hours recovery was $9.5k. Surgeon and the staff in the room were fantastic but rest of the process and admin staff were horrible with a bunch of serious issues. And yes it required a guarantee on a credit card before they would do anything without telling me any idea of expected costs (asked numerous times). Was more painful because we had insurance in Panama but our broker royally screwed us by telling us out coverage kicked in for everything immediately when it didn't. Our fault for not being fluent in Spanish Fortunately it's only money and my wife is fine but was a super scary experience. So advice to all is to research research research to ensure comparisons are relative to where you hail from and you understand how the process works."
Health Insurance for Expats 65+
For expats over 65, finding the best health insurance and access to the highest quality care is important.
In discussion about health insurance for expats over 65, one expat said, "Doctor visit in general are not that expensive in the city. For example If you go to Punta Pacifica a dermatologist will charge around $65 and that is more or less the cost of all others. Dentist are not expensive either for a regular cleaning. Lab tests are very cheap and some offer excellent prices if you go Sundays. What is expensive is a hospital stay if you have an emergency. You will not be able to leave the hospital unless you cancel the total bill. I think if you have a residency you might be able to get a health insurance for over 65 but with exceptions. For example they will not cover you for pre existing conditions. You will have to search high and low for a good insurance and remember there is 'juega vivo' in this country not everyone will tell you the truth and they will laugh all the way to the bank with your money. Due diligence and baby steps are necessary."
For this reason, many expats explore private expat health insurance.
Covid Testing, Vaccinations & Entry Requirements
According to the US Embassy in Panama, "The Government of Panama requires a negative COVID-19 test (PCR or Antigen) within 48 hours prior to traveling to Panama. If you do not have a test, or the test was done more than 48 hours before traveling to Panama, you will be required to take a test at the airport at your expense ($50.00). MINSA also retains the authority to randomly require testing at the airport for incoming passengers, even if they bring a negative test with them. Passengers on inbound, outbound, or transit flights who test positive for COVID-19 at the airport will be required to quarantine at a MINSA-designated hotel/hospital for 14 days. Each individual entering Panama must complete and sign an electronic sworn affidavit prior to check-in."
Due to current Covid-19 variants, "Effective May 3, 2021, travelers arriving in Panama who have been in or who transited through the United Kingdom, India, South Africa, or any country in South America must provide proof of a negative COVID test within the last 48 hours. These travelers will also undergo molecular testing upon arrival and at the expense of the passenger. If the person tests positive at Tocumen International Airport, they will be transferred directly to a hotel-hospital for a 14-day quarantine. If the person tests negative, he or she will follow a 3-day quarantine at a hotel-hospital; Panamanian citizens and residents may be allowed to complete their quarantines in their homes. All quarantined travelers will be tested again by MINSA at the end of their quarantine period. Please note that the Embassy cannot grant exceptions to Panamanian Government regulations or insist that passengers be retested or discharged from quarantine prior to the end of the required quarantine period."
Panama's Ministry of Tourism page has more details on the entry requirements, quarantine procedures and more.
Pfizer and AstraZeneca vaccinations are currently available in Panama. US Citizens may register for a vaccine administered by the GoP (Government of Panama). The GoP's vaccine rollout plan is detailed here. One expat described the vaccination rollout (April 2021): "Panama continues to vaccinate those eligible in Phase 2A and B using the Pfizer/BioNTech product. Eligible persons are adults over 60, front-line workers, teachers, school administrators, and pregnant women. You must register online or call 177 to be vaccinated. To date over 560,000 doses have been given. Panama metro will be completed this week, and Panama Oeste begins next week for the first inoculations. Thereafter roll-out will take place across the country for eligible groups. Speaking personally, the vaccination process was smooth and efficient. Panama is having an orderly, efficient vaccination roll-out."
Panama Vaccinations
"Panama does require Yellow Fever vaccination IF you're coming from a country where the disease is endemic, such as Brazil. Otherwise, no requirements. Unfortunately there is no vaccine against mosquito-borne diseases such as malaria or Dengue. If you're not going to Darien province with thick tropical jungle, then no need to worry about malaria. Elsewhere in Panama just take normal precautions against mosquitoes, such as covering up and using repellent. Dengue is no joke. If you're travelling under fairly sanitary conditions, then IMO typhoid is not needed. Hepatitis A & B depends on your risk factors and behaviours - your choice on advice from your doctor, but start now if you choose to be vaccinated. Panama is in the midst of a flu epidemic right now, so a flu shot would be a good idea," wrote one expat.
With regard to the Yellow Fever vaccine, the CDC travel Panama page said, "Required if traveling from a country with risk of YF virus transmission and ?1 year of age, including transit >12 hours in an airport located in a country with risk of YF virus transmission.1 Recommended for all travelers ?9 months of age traveling to all mainland areas east of the area surrounding the canal (the entire provinces of Dari?n, Ember?, and Kuna Yala [also spelled Guna Yala] and areas of the provinces of Col?n and Panam? that are east of the canal) (see Map 2-21). Not recommended for travelers whose itineraries are limited to areas west of the canal, the city of Panama, the canal area itself, and the Balboa Islands (Pearl Islands) and San Blas Islands."
Availability and Cost of Prescription Medicines in Panama
"In general in Panama you don't need a prescription for most medications. Just go into a pharmacy and ask. Whether you'll find exactly what you're looking for in the dosage and format you require depends on supply. Best to come with the brand and generic names of your medications. It is easy to access Panamanian doctors, but they will do the testing and examinations they think appropriate rather than following a foreign doctor's diagnosis and treatment plan. Who knows, the Panamanian doctor may be more up-to-date then your home doctor, and offer better treatments. Have an open mind, and bring a few month's worth of your prescriptions to tide you over until you get settled here," explained one expat.
Great Tip:
If you take certain prescription medications regularly, consider this when you head to Panama for a pre-move visit: "We just went on vacation and we took a list of our meds with us. We stopped in the pharmacy and asked and they were able to find generic versions of all we needed. So when the time comes to actually move, we should be all set," said one expat.
About the Author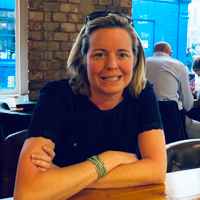 Betsy Burlingame is the Founder and President of Expat Exchange and is one of the Founders of Digital Nomad Exchange. She launched Expat Exchange in 1997 as her Master's thesis project at NYU. Prior to Expat Exchange, Betsy worked at AT&T in International and Mass Market Marketing. She graduated from Ohio Wesleyan University with a BA in International Business and German.
Some of Betsy's articles include 12 Best Places to Live in Portugal, 7 Best Places to Live in Panama and 12 Things to Know Before Moving to the Dominican Republic. Betsy loves to travel and spend time with her family. Connect with Betsy on LinkedIn.
Comments
Sundance2018
So what if you are 70 but in good health. Are there any healthcare options or are you on your own?
ccampana
Panama Healthcare! Stay away from the public healthcare system. The are very inconsistent with the care that the provide. A patient went to the emergency room and kept there for few days while cinditi9n kept deteriorating. With financial help, the patient was transferred to hospital San Fernando where they treated her sepsis and was able to recover.
clarkee
Some really valuable information for those living or wanting to live in Panama. I considered it once before but I don't speak Spanish and have no desire to learn a new language at 64 y/o. Healthcare concerns me the most when living outside the US. I'm use to showing my medicare, retired military ID ( Tricare for Life ) or Blue Cross/ Blue Shield insurance cards and all claims are filed on my behalf with very little if any out-of-pocket costs. Living in a foreign country you best have a large nest egg saved ( Large, depending on your comfort level ) or a high limit credit card (25k) at least or have both. You aren't in the US where we are spoiled and I know this from first hand experience living in the Philippines for a year. No upfront money (deposit) no treatment! No exceptions. Foreigners die every day there because of this. Evil in my opinion because the system puts more value on money than saving a human life case closed.