Healthcare in Medellin, Colombia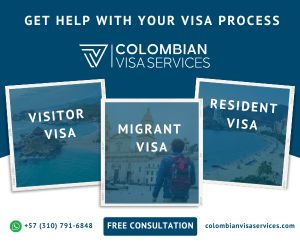 Summary: The healthcare system in Medellin, Colombia gets generally positive reviews from expats there. Find answers to questions about universal healthcare in Colombia, what it takes to get an EPS card and more.
Expats in Medellin generally have a favorable opinion of the Medellin health care system. However it's certainly not perfect and expats need to carefully research their options and consider their own individual health when assessing the health care system in Medellin.
Does Colombia Have Universal Health Care
Colombia has a public health care insurance plan called EPS (Entidades Promotoras de Salud). Anyone who has a local government ID called a "cedula," and if you are an expat in Colombia you will need your visa and your cedula. Once you gain access to the plan, you will be assigned to a primary care health center, and they are not all of equal quality.
Coverage in the larger cities, such as Medellin and Bogota, is far better than what is found in rural areas.
Is health care free in Medellin, Colombia?
No, health care will not be free in Medellin, but it will be lower cost than what will be paid in other countries, such as the United States. Here is a good discussion by expats living in Colombia in which they describe the research they have done and EPS rates they pay in Colombia.
Does Colombia Have Good Health Care?
In the World Health Organization's 2017 report Measuring Overall Health System Performance for 191 Countries, it ranked Colombia as having the 22nd most efficient health system among those nations. Medellin has many of the best hospitals in Latin America, according to this report, Ranking Clinicas y Hospitales 2016 (Spanish) in America Economia magazine.
Expats should know that the public system is crowded and can lead to long wait times at certain institutions and medical centers.
Medellin
is considered a top research city in medicine in
Colombia
, being an exponent of advanced surgical operations in the country and Latin America. Health clinics and dental centers in Medellin have become pioneers in offering high quality services in several medical areas. The University Hospital San Vicente de Paul, the Pablo Tobon Uribe Hospital, and Clinical Cardiovascular Santa Maria have received national and international recognition as pioneers in organ transplantation.
Pablo Tobon Uribe Hospital is considered to be the best hospital in Medellin. It has an international office website (in English). It is a teaching hospital and one of the most widely respected medical facilities in Colombia.
As noted above, America Economia magazine ranked Medellin as having eight of the top 100 hospitals and clinics in Latin America. Its highest ranked hospital was Pablo Tobon Uribe Hospital, which ranked in seventh place in 2014. The Pablo Tobon Uribe Hospital is non-profit and private.
Expats in Colombia should read our article 12 Important Tips about Healthcare for Expats in Colombia.
In it, an expat advises: "Recently, I received my resident (5-year investor) and then went to work on understanding health insurance in Colombia (Medellin). If you are a legal resident, with a cedula, you are entitled to enroll in the Government sponsored insurance called EPS. EPS covers all of your basic health care needs and includes drugs, doctor visits, specialist visits, and even serious issues such as transplants and cancer. The amount of your monthly premium depends on your monthly income and as I understand, it is 12%. Your copay for drugs and doctor visits is also based on your monthly income. I signed up with SURA EPS my cost for this with pension is COP 197,000 per month. No coverage for the first 30 days (except for emergencies) and I changed the IPS (the health center) from Centro to Los Molinos," said another expat," described one expat in Medellin.
One expat posted an example of his surgical experience in Medellin:
"I had an umbilical hernia fixed in Medellin last October [at] Hospital Pablo Tubon Uribe, they have an international office you use at no extra charge, English-speaking help, they took $4 million pesos as a deposit and then returned 2 million."
About the Author

Joshua Wood, LPC joined Expat Exchange in 2000 and serves as one of its Co-Presidents. He is also one of the Founders of Digital Nomad Exchange. Prior to Expat Exchange, Joshua worked for NBC Cable (MSNBC and CNBC Primetime). Joshua has a BA from Syracuse and a Master's in Clinical and Counseling Psychology from Fairleigh Dickinson University. Mr. Wood is also a licensed counselor and psychotherapist.
Some of Joshua's articles include Pros and Cons of Living in Portugal, 10 Best Places to Live in Ireland and Pros and Cons of Living in Uruguay. Connect with Joshua on LinkedIn.