12 Important Tips about Healthcare for Expats in Colombia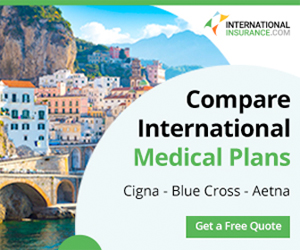 Summary: Expats in Colombia share experiences with the Colombian healthcare system. Tips cover EPS, quality of medical care, hospital stays and more.
Expats living in Colombia offer tips and share their experiences with the Colombian healthcare system. From enrolling in EPS, to quality of healthcare in Colombia, to what you need to know before you go to the hospital in Colombia, these expats tips are incredibly insightful.
Legal Residents are Eligible for Government Sponsored Health Insurance in Colombia
EPS (Entidad Promotora de Salud) is one type of government sponsored health insurance available in Colombia. SISBEN is another type of insurance for lower income and homeless Colombians.
"I thought I would share my experience. Recently, I received my resident (5 year investor) and then went to work on understanding health insurance in Colombia (Medellin). If you are a legal resident, with a cedula, you are entitled to enroll in the Government sponsored insurance called EPS. EPS covers all of your basic health care needs and includes drugs, doctor visits, specialist visits, and even serious issues such as transplants and cancer. The amount of your monthly premium depends on your monthly income and as I understand, it is 12%. Your copay for drugs and doctor visits is also based on your monthly income. I signed up with SURA EPS my cost for this with pension is COP 197,000 per month. No coverage for the first 30 days (except for emergencies) and I changed the IPS (the health center) from Centro to Los Molinos," said another expat," described one expat in Medellin.
Many EPS Providers are Facing Financial Troubles
"One thing to take into account is that many of the medical plans and hospitals in Colombia aren't in great financial shape. That's another reason to choose Sura which is arguably the healthiest of them. We're enrolled in Sura. I'm moving towards 60, my wife quite a bit younger."
"My EPS is SaludCoop, one of the country's largest but as with most, is having financial concerns, paying providers, causing a terrible cash flow problem with the hospitals. Politicians vow they will change the whole system putting it totally under government control. Sound familiar?," reported one expat.
Basic vs. Premium EPS Plans
"Our plan with Sura is one of the higher end ones. It provides a long list of Sura physicians but we can use out of group provided we pay the difference between the standard reimbursement fee and the doctors costs. Doctor costs here incidentally are way, way lower than the US, and one reason that some expats choose to 'self insure.' Doctor salaries here are surprisingly low. We pay the standard (as others show) of around COP 130 million a month and then pay the 'top up amount' for the increased benefit Sura plan. That gives us a total medical plan for two of around COP 500,000 a month. Sura does have more extensive plans and probably cheaper plans. However, some of those have pretty extensive physicals before entering the plan, something which probably is less friendly for people near or at retirement age. The plan I'm enrolled in didn't require any physical examination before acceptance," advised one expat.
"Medical plans are no different here than anywhere else. Pay more, get more benefits. COP 80,000 sounds very low (put it this way, we pay the medical for our landlord and his wife and it's more than that). It isn't as if we don't understand the medical system here either and have erroneously bought some inflated policy. My father-in-law was a well known and respected doctor in the city, my brother-in-law is a doctor and sits on the board of one of the well-known clinics here and his girlfriend is also a doctor. Plus, my wife has a long association with Sura and worked for a while in the health-care industry. A short stay in hospital or an asthma attack isn't going to stretch a policy. But if you need something more serious, with either an extended hospital stay or ongoing treatment it makes a difference," commented one expat in Colombia.
"I've heard several times that some gringos are paying in the hundreds of thousands each month while I have heard from just as many gringos that they are paying less than or close to 100,000 each month. Usually with more than 1 person per policy. I've also heard that paying for a better policy ensures better health care, but really can't prove that from my experience. For example, the gringo neighbor mentioned above wound up dying of lung cancer in the hospital and received good treatment right to the end with no questions asked....and he had the 80,000 per month Coomeva same as me. I was referred to a specialist for the root canal and new cap and that only cost me 2,500 copay. So, I can't say specifically what better treatment I would get if I paid 3 or 4 or even 5 times more than I am paying now. My partner and I are both in excellent health so I'm not going to sweat it and if either of us ever gets injured in an accident I know we will be covered. What is appalling is to think how much this basic health care plan would cost me in the US. One figure above is $800 a month," said another expat.
Your EPS Assigns an IPS (Health Center)
Many expats with EPS explained that you are assigned an IPS (instituto prestador de salud, a health center) to go to by your insurance company. "Please look around in the city you decide to settle, with the EPS system, you will need to go to their doctors and if they (insurance) have few offices, you will have issues. Plus, once you get hooked with one company, it is all most impossible to change to another company," warned one expat in Colombia.
One expat explained how he switched his IPS, " While I did not visit 'Central' (the assigned IPS), I was told it is housed in a large former house. Instead, I visited the IPS at Las Molinos in Belen - nice place, air conditioned. You make an appointment online, go to a machine and enter your cedula and it spits out a ticket. You take that to the counter and they give you your consultation room and name that is displayed on screens throughout the waiting room. When your name comes up you go and see the doctor. I went online and changed my IPS from central to Los Molinos and it takes effect the first business day of the next month."
Out-of-Pocket Costs with an EPS
An expat who had shoulder surgery described his experience with the EPS, out-of-pocket costs and quality of care. He said, "Cost per month (SURA EPS and SURA Private with ER) appx 500k COP per month. Cost - initial office visit co-pay of 27k COP. During surgical procedure some item for 8k COP was used (not covered by insurance). Other out of pocket costs – meds apprx 130k COP. Do have a co-pay for PT – 12k COP. Quality of customer service - excellent. On time appointments, speed through the processes, etc., much better than my experiences with US medicine with insurance. The quality of the services provided have been excellent. Doctors treat you like a human instead of a beach house payment, spends lots of time with you, well-trained medical staff, modern medical equipment, etc. Cost with insurance – excellent. My out-of-pocket expenses for the 3rd experience about 285k COP (~95.00 USD)."
EPS and Out-of-Country Coverage
"I also had a Sura salesman give me a quote for a 'policy' that enhances the coverage provided by EPS. The 'policy' will only be sold to those under 60-years-old and while it provides for coverage when outside of Colombia, it will only cover for absences 30 days or less. The cost depends on your age and for myself aged 59 was around 6 million pesos per year, I could add coverage for my wife for an additional 2 million. In consultation with my trusted friend, who uses the system on a regular basis, I decided that the additional was not necessary," explained one expat.
Private Doctors in Colombia
"I use Nueva EPS for my medical care here in Envigado. I pay 115,000 COP per month. I can, and sometimes do, skip it and just use private doctors. The wait for an appt can be hours in a non-air conditioned room. And then they can just tell you to come back next month and try again. Privately I had laser surgery on one if my eyes last year and it cost 180,000 for the use of the clinic and 200,000 for the Ophthalmologist," advised one expat.
Quality of Care in Colombia
One of my wife's elderly relatives on basic coverage is in the final stages of cancer. Unlike your example (and despite some intervention from my wife's family) the quality of care that she has had isn't great. Clearly the system gave up on her pretty early as being untreatable. She's had little intervention either from the medical point of view or from a quality of life aspect. In the US there would have been far more care. Of course perhaps it's likely the final outcome will be no different, but the healthcare system here, at least at a basic level doesn't have the funding for the level of care that you'd get in the US," recalled one expat.
"The quality of the services provided have been excellent. Doctors treat you like a human instead of a beach house payment, spends lots of time with you, well trained medical staff, modern medical equipment, etc. Cost with insurance – excellent. My out-of-pocket expenses for the 3rd experience about 285k COP (~95.00 USD)," said another expat.
Hospitals in Colombia Don't Provide Pillows, Soap, Diapers, Etc.
"Was pretty prepared. Hospitals here in Colombia are different from the USA because most of the time they don't give you pillows, nor do they provide, soap, shampoo, toothbrush, razors etc. You have to bring your own. In addition, they don't give you any towels, diapers, any baby clothing, baby food/formula or supplies at all. Just be aware of that. Every morning a nurse arrived about 7 a.m. to bathe the baby. They take your towel, soap etc. amd take your bundle of joy to another area, clean him up and return him to you in a few minutes. These clinics/hospitals didn't have nurseries either," explained one expat mom who had a baby in Monteria.
Hospitals are Conservative with Pain Medications
A woman who had a baby in Bogota at Fundacion Santa Fe in Bogota warned, "The biggest problem was the pain after my surgery. It took a long time (three hours, I think) to get them to bring me the morphine - it was getting to the point that I was shivering and my teeth were chattering from the pain. My husband had to threaten to complain to the on-duty nurse's supervisor. We were later told that Colombian hospitals are overly conservative with pain medications because they are afraid of getting people addicted."
High-Risk Pregnancies and Premature Babies in Colombia
"Our son was in the NICU for a month. The staff was great, but it's not like a NICU in the States - there are no armchairs, and you can't just hold the baby whenever you want. I didn't get to hold my son until he was 8-days-old. They don't allow wheelchairs in, so if you can't walk, you can't go see the baby (I couldn't walk until day three). Everyone has to leave when they are checking in a new baby or if they are doing procedures, so it's really unpredictable whether you'll actually get to spend time with the baby. Some days we were there for four or five hours but only got to see the baby for 30 minutes or so. If you have a high-risk pregnancy, I would recommend returning to the States. The NICU staff at FSF are great, but if our son had been born much earlier, he would have needed to medevac to the States, where the equipment and medical technology are better. They were fine for his condition, but the NICU chief told us that if the babies are smaller than two pounds, it's more difficult for them, whereas in the States one-pound babies often do just fine," advised the mom who had a baby in Bogota, Colombia.
Prescription Medicines in Colombia
"One thing to find out if you take any prescription medications is their availability in Colombia - or what the alternatives might be. Obviously given the cost that is associated with some international drugs they may not readily be available in Colombia," advised one expat in Colombia.
"Also a note about prescription drug prices. EPS would only give me a month's supply (I need to find out if I can obtain more under a 'vacation waiver') so I had to buy 30 days of anti-hypertension medicine (Satoern), private farmacia cost was $140,000. EPS cost for 2 medicines was $2700 pesos," explained another expat.
About the Author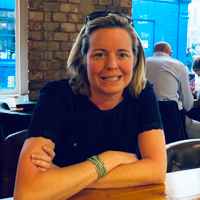 Betsy Burlingame is the Founder and President of Expat Exchange and is one of the Founders of Digital Nomad Exchange. She launched Expat Exchange in 1997 as her Master's thesis project at NYU. Prior to Expat Exchange, Betsy worked at AT&T in International and Mass Market Marketing. She graduated from Ohio Wesleyan University with a BA in International Business and German.
Some of Betsy's articles include 12 Best Places to Live in Portugal, 7 Best Places to Live in Panama and 12 Things to Know Before Moving to the Dominican Republic. Betsy loves to travel and spend time with her family. Connect with Betsy on LinkedIn.