11 Tips about Healthcare & Health Insurance in Bermuda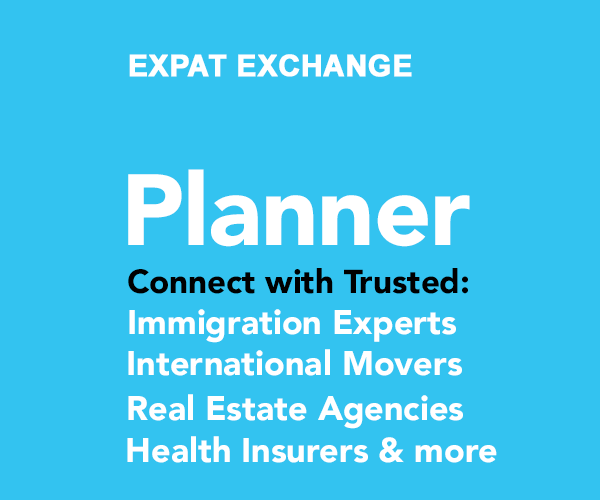 Summary: If you're planning to move to Bermuda or spend a year there, it's important to understand the healthcare system, doctors, hospitals and emergency care. Here are 11 tips about healthcare and health insurance in Bermuda.
If you're considering a move to Bermuda, you'll need to obtain expat health insurance for coverage on the island. You may want to purchase a policy with medical evacuation coverage since expats often travel to the US for medical treatment beyond routine care.
Quality of Medical Care in Bermuda
According to the US Consulate General in Bermuda, "All physicians in the yellow pages of the Bermuda telephone directory are licensed by the Bermuda Government and are considered acceptable. Local doctors and dentists are competent and most are trained in the U.S., Canada or the United Kingdom."
"King Edward Memorial Hospital is the only general hospital on the island. It has the usual departments one would expect and most basic problems can be managed on island. Many people however choose or are advised to go overseas for surgery or complex problems. The hospital is on the outskirts of Hamilton city and within 12 miles of any part on the island. A second hospital, Mid Atlantic Wellness Institute looks after mental health problems and learning disabilities. This is in one of the central parishes. Psychiatric care is covered by insurance," explained one expat in a report about healthcare in Bermuda.
COVID-19 Related Entry Requirements
Bermuda's Covid-19 Information Page provides up-to-date information about the Covid-19 in Bermuda.
Is a negative COVID-19 test required for entry? No
Is Proof of COVID-19 vaccination required for entry? No, but unvaccinated travelers must provide proof of travel health insurance coverage.
"As of 25 October 2022, the requirement for pre-arrival or pre-departure testing, arrival testing, and day 4 testing for travellers will end. The requirement for unvaccinated visitors to provide proof of health insurance which covers Covid medical expenses will remain," according to the Government of Bermuda's November 16, 2022 Public Health Emergency Update.
According to the Government of Bermuda, "As of August 22 2022, unvaccinated visitors travelling to Bermuda must show proof of travel health insurance to enter Bermuda (as well as a valid pre-travel test). Documentation of travel health insurance must be uploaded to a traveller?s Travel Authorisation application for review. Valid proof of health insurance for travel to Bermuda includes certificate of insurance, letter from insurer or medical declaration of insurance or travel insurance which states:
Insurer name and address
Insured traveller's name
Confirmation medical expenses are covered, including COVID-19 coverage (or "all medical expenses covered")
Period of coverage: insurance coverage start and end date"
Expat Health Insurance in Bermuda
"Adequate medical care is available for routine procedures, though extremely expensive," explained the US State Department. The US Consulate wrote, "Many private companies offer insurance plans that will cover health care expenses incurred overseas, including emergency services such as medical evacuations. If applicable, you will generally have to pay at the time of service with either cash or credit card and then submit the receipt to your insurance company for reimbursement."
"How much you have to pay for medication depends entirely on your employer's health insurance plan. The health insurance plans that employers offer are all over the place. There is no general rule as to the contribution that you are expected to make to premiums, or the extent of coverage. Think of it just like U.S. health insurance coverage, only quite a bit more expensive on average. Be absolutely sure that you understand your employer's health insurance coverage (premiums, coverage and deductables) before taking the job. Also, do a thorough search of your employer on the internet -- it is not that uncommon for unscrupulous companies to deduct insurance premiums off their employee's paychecks but never pass them onto the insurer. It's illegal but the Bermuda Government does almost nothing about it," cautioned one expat.
Does Bermuda have universal healthcare?
Bermuda has a basic government plan, called Standard Health Benefit or SHB, but the government admits it is of limited use. Bermuda has the 2nd most expensive healthcare system and ranks 13th in life expectancy. They are planning to develop a single payer system over the next 3 to 5 years to improve upon that and an overview of the proposed plan can be found here: The Bermuda Health Plan.
Private Medical Care in Bermuda
"All medical care on island is private, bar a minority of local people with just the basic government health cover [Standard Health Benefit]. Locally problems such as cardiovascular disease, asthma, renal dialysis, orthopaedic surgery, childbirth, paediatrics are all covered in the same fashion as a district general hospital would cover back in UK. You do have an element of choice afforded through your insurance - for example I have one friend who had knee replacement on island and another who went to Boston," said one expat.
Emergency Medical Care in Bermuda
There are emergency rooms at King Edward VII Memorial Hospital and Lamb-Foggo Urgent Care Centre. See the Hospitals in Bermuda section below for details.
Emergency Telephone Numbers in Bermuda
Fire: 911 Police: 911 Ambulance: 911
Cost and Availability of Prescription Medications
"Any medications you can get in the US are generally available in Bermuda. There are sometimes delays in supplies reaching the island due to bad weather, but those are rare and short-lived," wrote one expat in a discussion about the cost of prescriptions in Bermuda.
"U.S. prescriptions are not honored in Bermuda. It will be necessary to visit a Bermuda doctor and have a new prescription written if you need to have it filled here. Most common medications are available locally, upon presentation of a prescription from a Bermuda doctor. If you are taking prescription medication, you must inform Bermuda customs officials at the point of entry. Medicines must be in labeled containers, and travelers should carry a copy of the written prescription and a letter from the physician or pharmacist confirming the reason the medicine is prescribed," stated the US Consulate.
Vaccinations for Bermuda
According to the CDC, travelers and people moving to Bermuda should, "Make sure you are up-to-date on routine vaccines before every trip. These vaccines include measles-mumps-rubella (MMR) vaccine, diphtheria-tetanus-pertussis vaccine, varicella (chickenpox) vaccine, polio vaccine, and your yearly flu shot. Hepatitis A vaccination is recommended. The CDC recommends this vaccine because you can get hepatitis A through contaminated food or water in Bermuda, regardless of where you are eating or staying. Typhoid vaccination is also recommended. You can get typhoid through contaminated food or water in Bermuda. CDC recommends this vaccine for most travelers, especially if you are staying with friends or relatives, visiting smaller cities or rural areas, or if you are an adventurous eater." Additionally, Hepatitis B vaccinations are recommended. If you are planning to visit caves and other remote areas, a rabies vaccination is advised.
Hospitals in Bermuda
"The only medical hospital in Bermuda is the King Edward VII Memorial Hospital just east of Hamilton. It is a well-equipped and modern general medical and surgical hospital with about 300 beds. All customary services are available at the King Edward, including an emergency and outpatient department. There is also a psychiatric hospital called the Mid Atlantic Wellness Institute and an urgent care centre in St. Davids. All of these hospitals are accredited under a Canadian system," wrote the US Consulate General in Bermuda.
King Edward VII Memorial Hospital 7 Point Finger Road Paget (441) 236-2345
Mid Atlantic Wellness Institute 44 Devon Springs Road Devonshire (441) 236-3770
Lamb-Foggo Urgent Care Centre 1 Hall St. South Side St. Davids (441) 298-7700
Medical Evacuation from Bermuda
"All air ambulance services are coordinated by the medical social workers of King Edward VII Memorial Hospital. For additional information on arranging air ambulance services, please contact the hospital directly on (441)236-2345," wrote the US Consultate.
About the Author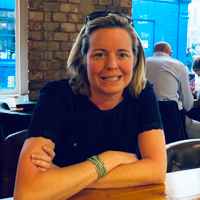 Betsy Burlingame is the Founder and President of Expat Exchange and is one of the Founders of Digital Nomad Exchange. She launched Expat Exchange in 1997 as her Master's thesis project at NYU. Prior to Expat Exchange, Betsy worked at AT&T in International and Mass Market Marketing. She graduated from Ohio Wesleyan University with a BA in International Business and German.
Some of Betsy's articles include 12 Best Places to Live in Portugal, 7 Best Places to Live in Panama and 12 Things to Know Before Moving to the Dominican Republic. Betsy loves to travel and spend time with her family. Connect with Betsy on LinkedIn.