The Essential Guide to New York, NY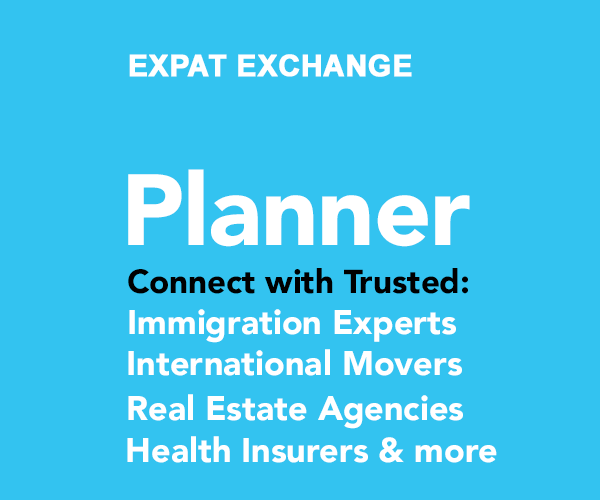 Summary: Our Guide to New York: Top Attractions, Culinary Hotspots, Nightlife, and More. Plus, Tips on Making Connections with the Locals and Finding Fun Recreational Activities
Welcome to New York! If you're planning to move to New York, congratulations on taking the first step towards a new adventure. While there are many things to think about before you leave, such as visas, housing, and transportation, it's important to remember that once you arrive, the fun really begins. In this article, we'll introduce you to some of the best sites, restaurants, and nightlife that New York has to offer, as well as provide tips on recreational activities and making friends in New York.
New York is a vibrant city with a plethora of sites of interest for tourists and locals alike. One of the most iconic landmarks in the city is the Statue of Liberty, which stands tall in the harbor and is a symbol of freedom and democracy. The Empire State Building is another iconic landmark, offering stunning views of the city from the observation deck. Central Park is a great place to spend a day, with its lush green spaces, lakes, and trails. The Metropolitan Museum of Art is a must-see for art lovers, with its vast collection of art from around the world. Times Square is a bustling area filled with bright lights, street performers, and plenty of shopping and dining options. The High Line is a unique park built on an old elevated railway line, offering stunning views of the city.
New York is known for its vibrant restaurant and nightlife scene. Some of the most popular restaurants in the city include Katz's Delicatessen, which serves classic Jewish deli fare, and Momofuku Noodle Bar, which serves up delicious Asian-inspired dishes. The Spotted Pig is a popular gastropub with a menu of British-inspired dishes. The Breslin Bar & Dining Room is a Michelin-starred restaurant serving up modern American cuisine. For nightlife, some of the most popular spots include the Bowery Ballroom, a live music venue, and the Standard Hotel, which has a rooftop bar with stunning views of the city. The McKittrick Hotel is home to the immersive theater experience Sleep No More, and the House of Yes is a nightclub with a variety of performances and events.
New York offers a variety of recreational activities for locals and visitors alike. The city is home to a number of sports teams, including the New York Yankees, Mets, Knicks, and Rangers. Madison Square Garden is a popular venue for concerts and sporting events. The Brooklyn Botanic Garden is a great place to spend a day, with its lush gardens and greenhouses. The Bronx Zoo is a great place to explore, with its wide variety of animals and exhibits. The Intrepid Sea, Air & Space Museum is a great place to learn about the history of the US Navy. The New York Aquarium is a great place to explore the underwater world. The city also has a number of parks and beaches, including Central Park, Prospect Park, and Coney Island.
Insider Tips from Expats in New York: Making the Most of Life and Connections
"Church groups, Choirs, Volunteer organizations, Bars, cafes, library. So many options to choose," said one expat living in Brooklyn.
"Expats in New York can join a variety of clubs and activities, such as language exchange groups, international film clubs, and cultural events. Expats can also meet people by attending networking events, joining a gym or fitness class, or volunteering with a local organization. Additionally, many expats find it helpful to join online forums and social media groups specifically for expats living in New York," wrote a member in New York.
"Living in New York City as an expat or digital nomad can be an exciting and rewarding experience. The city offers a wide variety of cultural activities, world-class restaurants, and a vibrant nightlife. Expats and digital nomads can take advantage of the city's excellent public transportation system to get around, and there are plenty of coworking spaces and cafes to work from. The cost of living in New York is high, but there are plenty of affordable housing options available. Expats and digital nomads can also take advantage of the city's diverse cultural offerings, from art galleries and museums to music venues and festivals," commented an expat living in New York.
About the Author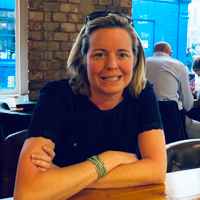 Betsy Burlingame is the Founder and President of Expat Exchange and is one of the Founders of Digital Nomad Exchange. She launched Expat Exchange in 1997 as her Master's thesis project at NYU. Prior to Expat Exchange, Betsy worked at AT&T in International and Mass Market Marketing. She graduated from Ohio Wesleyan University with a BA in International Business and German.
Some of Betsy's articles include 12 Best Places to Live in Portugal, 7 Best Places to Live in Panama and 12 Things to Know Before Moving to the Dominican Republic. Betsy loves to travel and spend time with her family. Connect with Betsy on LinkedIn.