Discovering the Best of San Francisco, CA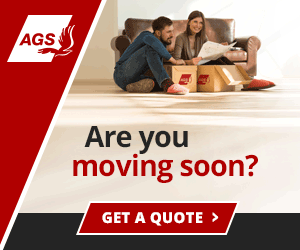 Summary: Exploring the Best of San Francisco: Your Guide to Top Sites, Restaurants, Nightlife, and More. From Cultural Experiences to Outdoor Adventures, We'll Help You Make the Most of Your Time in the City.
Welcome to San Francisco! If you're planning to move to San Francisco, congratulations on taking the first step towards a new adventure. While there are many things to think about before you leave, such as visas, housing, and transportation, it's important to remember that once you arrive, the fun really begins. In this article, we'll introduce you to some of the best sites, restaurants, and nightlife that San Francisco has to offer, as well as provide tips on recreational activities and making friends in San Francisco.
San Francisco is a vibrant city with a variety of attractions for both tourists and locals. From iconic landmarks to world-class museums, there is something for everyone. The Golden Gate Bridge is one of the most recognizable landmarks in the world and is a must-see for any visitor. Alcatraz Island is another popular destination, offering visitors a unique look into the history of the city. Fisherman's Wharf is a great place to explore, with its many shops, restaurants, and attractions. The Exploratorium is a great place to learn about science and technology, while the California Academy of Sciences is a great place to explore the natural world. The de Young Museum and the Legion of Honor are two of the city's most renowned art museums.
San Francisco is also known for its vibrant restaurant and nightlife scene. Some of the most popular restaurants include Zuni Cafe, which serves up classic American cuisine, and The Slanted Door, which serves up modern Vietnamese dishes. For a more casual dining experience, try the Mission Chinese Food, which serves up delicious Chinese-American dishes. For a night out, some of the most popular bars include The Tonga Room, which features live music and tiki drinks, and The Riptide, which is a dive bar with a great selection of craft beers.
San Francisco is also a great place for recreational activities. The Golden Gate Park is a great place to explore, with its many trails, gardens, and attractions. The Presidio is another great place to explore, with its many trails and historic sites. The San Francisco Zoo is a great place to visit, with its many animals and exhibits. The Aquarium of the Bay is a great place to learn about the marine life of the bay. For those looking for a more active experience, the city offers a variety of activities, such as kayaking, sailing, and biking. The Bay Area is also home to a number of golf courses, tennis courts, and swimming pools.
Insider Tips from Expats in San Francisco: Making the Most of Life and Connections
"Expats living in San Francisco can join a variety of clubs and activities, such as language exchange groups, international film clubs, and outdoor adventure clubs. Expats can also meet people by attending local events, such as art galleries, music festivals, and farmers markets. Additionally, many expats join local meetup groups, which are organized around specific interests, such as hiking, cooking, or photography. Finally, expats can also meet people by attending networking events, such as business mixers and professional conferences," said one expat living in San Francisco.
"Living in San Francisco as an expat or digital nomad can be an exciting and rewarding experience. The city is known for its vibrant culture, diverse population, and stunning natural beauty. Expats and digital nomads can enjoy the city's many attractions, from its iconic Golden Gate Bridge to its world-class restaurants and nightlife. The city also offers a wide range of activities and events, from outdoor activities like hiking and biking to cultural events like music festivals and art galleries. San Francisco is also home to a thriving tech industry, making it an ideal place for digital nomads to work and network. The cost of living in San Francisco can be high, but there are plenty of affordable housing options available. Overall, San Francisco is a great place for expats and digital nomads to live and work," commented an expat living in San Francisco.
About the Author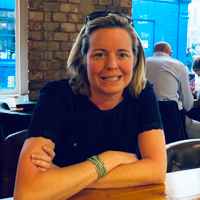 Betsy Burlingame is the Founder and President of Expat Exchange and is one of the Founders of Digital Nomad Exchange. She launched Expat Exchange in 1997 as her Master's thesis project at NYU. Prior to Expat Exchange, Betsy worked at AT&T in International and Mass Market Marketing. She graduated from Ohio Wesleyan University with a BA in International Business and German.
Some of Betsy's articles include 12 Best Places to Live in Portugal, 7 Best Places to Live in Panama and 12 Things to Know Before Moving to the Dominican Republic. Betsy loves to travel and spend time with her family. Connect with Betsy on LinkedIn.