10 Tips For Buying International Health Insurance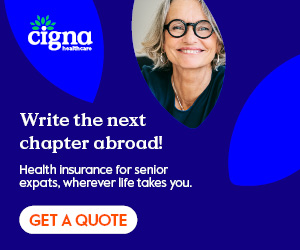 Summary: Ensuring you have International Health Insurance is one of the most important aspects of life abroad. These tips will get you on your way to finding the best policy for you and your loved ones.
Here are ten tips to guide you through the process of purchasing international health insurance. This is one of the most important tasks you need to take care of when moving abroad, so be diligent in terms of educating yourself and researching options.
Assess whether or not living abroad is appropriate for you.
Becoming an expat or a nomad may sound like a grand adventure, but it's not the best choice for everyone. As it relates to health insurance, determine whether the costs and health implications make sense. Be honest with yourself.
Be prepared to do your homework.
Once you decide it makes sense to live in another country, you've got work to do. It's perfectly reasonable to want to quickly find insurance and be done with what many consider to be such a mundane task. However, not doing the appropriate amount of research can cost you financially while leaving you with coverage that isn't appropriate to your specific situation.
Make a list of your needs and prioritize them.
This will involve a variety of factors. Here are a few areas to consider when making a list:
Your individual health and the health of any loved ones who also need coverage.
Your financial position.
Where you are moving to and the realities of every day life there.
The activities you will be engaged in while living abroad. If you ski or engage in any adventure sports, make sure to mention that during the quote process.
Ask Specifics About How Each Health Insurer Works
You'll want to know how each insurer works. This involves the claims process, pre-certification, portability to other countries if you move, pre-existing conditions, maternity care (if relevant), and more.
Give strong consideration to large international insurers
These types of insurers have global reach and have spent decades establishing networks of providers that you may need for routine or emergency care. Experience matters. Unfortunately, there have been instances of less recognizable insurers going bankrupt with disastrous consequences. Even if you don't recognize their name, a company may have an underwriter you recognize and can trust. Again, do your homework!
Determine the best type of insurance for you.
If you are living in one country for a few years, your needs will be different than someone who wants to work remotely as a digital nomad in 3 countries over the course of 6 months. International health insurance, nomad insurance, and traditional travel insurance all have their place in the market.
Get Several Quotes
Just going through the process of getting quotes and speaking with agents and others involved with the quote process will be extremely educational. You'll begin to understand better what you need, what options are available, and how each company's policies and approaches vary.
Think Carefully When Cutting Costs.
Having to go with certain level of coverages may be a financial reality for you. If you are going to purchase a limited plan, which may be an acceptable option in some countries, then know how you will handle unforseen costs. Electing a high-deductible plan and then having unexpected trips to the doctor can lead to such costs. Think carefully about this possibility when purchasing your policy. However, there are places where trips to the doctor, drugs and other therapies are low cost.
Ask what you can do to lower the cost of your quote.
Greater flexibility has been built into the design of some international health plans. A higher deductible, for example, will lower your premium. Each insurer is different, so don't be shy about asking what other options exist.
Ask what other options can be added to your policy.
If you can afford it, see what other options can be added. An important distinction is whether you will need a Worldwide with United State policy, or a Worldwide WITHOUT United States policy. Also, give strong consideration to ensuring that you have evacuation coverage should it be needed. The costs to get home due to a medical emergency can be staggering.
About the Author

Joshua Wood, LPC joined Expat Exchange in 2000 and serves as one of its Co-Presidents. He is also one of the Founders of Digital Nomad Exchange. Prior to Expat Exchange, Joshua worked for NBC Cable (MSNBC and CNBC Primetime). Joshua has a BA from Syracuse and a Master's in Clinical and Counseling Psychology from Fairleigh Dickinson University. Mr. Wood is also a licensed counselor and psychotherapist.
Some of Joshua's articles include Pros and Cons of Living in Portugal, 10 Best Places to Live in Ireland and Pros and Cons of Living in Uruguay. Connect with Joshua on LinkedIn.
First Published: May 25, 2021