International Health Insurance FAQ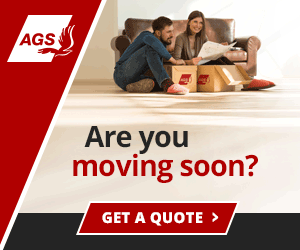 Summary: Here are some frequently asked questions that expats have related to international health insurance. Information related to insurance options, costs, coverages and more.
What is international health insurance?
International health insurance provides coverage for people who move to another country for an extended period of time. While the terms of specific policies vary, long-term expatriate health insurance is for people who will live outside of their country for 6 months or longer.
What is travel health insurance?
Travel health insurance is designed to offer coverage for people who are traveling outside their country on a temporary basis. It's important to research each travel insurance product carefully, but generally it will cover people for up to 6 months. Additionally, there are separate policy options that cover people that regularly travel abroad without actually moving abroad. It's important to understand how comprehensive a travel insurance policy actually is and what will and won't be covered.
Can expat health insurance be customized?
Yes. Many international health insurance policies offer considerable flexibility in terms of what is covered, deductible amount, where you'll be covered, and more in order to meet the varying needs and budgets of expats and nomads moving and traveling abroad.
Will my current health insurance offer any coverage while I'm abroad?
Some domestic insurance will provide limited coverage to expats, nomads and other international travelers. It's important to carefully examine your policy to understand what would and wouldn't be covered once you step on the plane or otherwise cross a border. Most policies will not provide adequate coverage abroad.
Can I get public healthcare while living overseas?
It is possible to get some level of coverage from another country's publicly funded healthcare system, but definitely not right away. Every country is different, but there certainly are countries that provide coverage to expats once they establish residency. However, there will be limitations and most expats still supplement the public insurance with private health coverage. Without it, expats have been put through very stressful situations, such as not receiving care they expected or not being allowed to leave a hospital until all medical bills have been paid in full.
How can I lower the cost of expatriate health insurance?
Do your homework! Many expats, nomads and other international travelers limit the amount of research they do and end up paying for it down the line. It doesn't cost anything to get quotes from different insurers, so take advantage of all of the free advice you can get.
What are the different features to consider that differentiate each insurer?
Customer service, how claims are billed and managed, the provider network in your destination country, availability of coverage in other cities or regions if a certain procedure or emergency care isn't available where I live.
What is the best international health insurance?
There is no "one size fits all" solution to international health insurance for expats. You have to assess your budget, health, age, destination country, and other relevant factors. The best way to ensure that you meet your needs is to carefully research available options until you find the best solution for your specific situation.
What happens if I need health services when I return home from my destination country or when I'm in a third country?
These are all options to inquire about while you are getting quotes from international health insurers. Policies that include the option to get care in the U.S. or another country close to where you live (or while you're traveling internationally) will be more costly. Your individual situation will determine whether or not the extra cost in premiums is worth the added expense. Many insurers term their core policies as "Worldwide including the U.S." or "Worldwide excluding the U.S."
Are there international health insurers that allow me to make changes to my policy as needed?
Yes. Expats and nomads obviously change locations more frequently than most other people. Over the years, many insurers have evolved to meet the specific needs of globally mobile customer base. Again, discuss this with each insurer when you get quotes.
How do I navigate a health system in a foreign country?
Every Health System is different. There are options for navigating each of them, but you cannot assume that any experience you've had in the United States, or whatever your home country is, will translate into another country abroad.
About the Author

Joshua Wood, LPC joined Expat Exchange in 2000 and serves as one of its Co-Presidents. He is also one of the Founders of Digital Nomad Exchange. Prior to Expat Exchange, Joshua worked for NBC Cable (MSNBC and CNBC Primetime). Joshua has a BA from Syracuse and a Master's in Clinical and Counseling Psychology from Fairleigh Dickinson University. Mr. Wood is also a licensed counselor and psychotherapist.
Some of Joshua's articles include Pros and Cons of Living in Portugal, 10 Best Places to Live in Ireland and Pros and Cons of Living in Uruguay. Connect with Joshua on LinkedIn.
First Published: May 25, 2021