Living in Belgium
Last updated on Feb 21, 2023
Summary: The approximate population of Belgium is 11.5 million people. The largest cities in Belgium are Brussels, Antwerp, Ghent, Charleroi, and Liège. Expats love living in Belgium for its high quality of life, excellent public transportation, and vibrant culture. People describe life in Belgium as relaxed, safe, and diverse. Popular foods in Belgium include waffles, fries, mussels, and chocolate. The cons of living in Belgium include the high cost of living, the language barrier, and the weather. The average cost of living for an expat is around $2,500 to $3,500 per month in US dollars. This includes rent, utilities, groceries, and other expenses.
What do I need to know about living in Belgium?
When we asked people what advice they would give someone preparing to move to Belgium, they said:
"1. Expats should research the cost of living in Belgium before retiring, as it can be quite expensive. 2. It is important to understand the Belgian tax system and the implications for expats. 3. Expats should also familiarize themselves with the healthcare system in Belgium, as it is different from other countries. 4. It is important to learn the language, as most Belgians speak Dutch, French, or German. 5. Expats should also research the different types of visas available and the requirements for obtaining them. 6. It is important to understand the cultural norms and customs of Belgium before retiring there. 7. Expats should also research the different types of housing available and the cost of renting or buying a property," commented one expat who made the move to Belgium.
How do I meet people in Belgium?
About the Author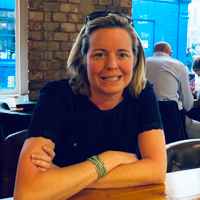 Betsy Burlingame is the Founder and President of Expat Exchange and is one of the Founders of Digital Nomad Exchange. She launched Expat Exchange in 1997 as her Master's thesis project at NYU. Prior to Expat Exchange, Betsy worked at AT&T in International and Mass Market Marketing. She graduated from Ohio Wesleyan University with a BA in International Business and German.
Some of Betsy's articles include 12 Best Places to Live in Portugal, 7 Best Places to Live in Panama and 12 Things to Know Before Moving to the Dominican Republic. Betsy loves to travel and spend time with her family. Connect with Betsy on LinkedIn.