Pros and Cons of Living in Belgium
Last updated on Jun 07, 2023
Summary: The pros of living in Belgium include its central location in Europe, making it easy to travel to other countries, its high quality of life, and its diverse culture. Additionally, Belgium has a strong economy and a well-developed infrastructure. On the other hand, the cost of living in Belgium is relatively high, and the weather can be unpredictable. Additionally, the language barrier can be a challenge for those who do not speak Dutch, French, or German.
What are the pros and cons of living in Belgium?
Expats, digital nomads and retirees living in Belgium responded:
"Expats and digital nomads often appreciate the high quality of life in Belgium, with its excellent public transportation, modern infrastructure, and vibrant cultural scene. They also enjoy the country's diverse cuisine, with its wide range of international restaurants and local specialties. Additionally, Belgium's central location in Europe makes it an ideal base for exploring the continent. On the other hand, expats and digital nomads may find the cost of living in Belgium to be quite high, and the language barrier can be a challenge for those who don't speak Dutch or French," remarked one expat in Belgium.
"Public transport is good, services are regular but some are 30 mins or more between buses. Restaurants can be a pain to get into. Book in advance especially in the City centre. ," explained one expat in Ghent.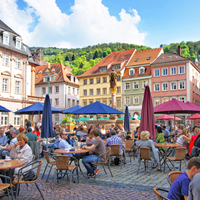 Furnished Rentals in Belgium from Homelike
We've partnered with Homelike, to connect expats and newcomers with temporary accommodations in Belgium. If you're moving to Belgium, rent a short-term, furnished apartment or home for the first few months from Homelike and take your time figuring out the best place to live in Belgium.
SEARCH RENTALS
What do expats in Belgium appreciate most about the local culture?
About the Author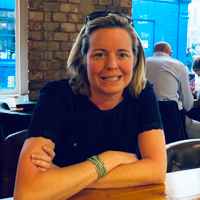 Betsy Burlingame is the Founder and President of Expat Exchange and is one of the Founders of Digital Nomad Exchange. She launched Expat Exchange in 1997 as her Master's thesis project at NYU. Prior to Expat Exchange, Betsy worked at AT&T in International and Mass Market Marketing. She graduated from Ohio Wesleyan University with a BA in International Business and German.
Some of Betsy's articles include 12 Best Places to Live in Portugal, 7 Best Places to Live in Panama and 12 Things to Know Before Moving to the Dominican Republic. Betsy loves to travel and spend time with her family. Connect with Betsy on LinkedIn.