Cost of Living in Colombia
Last updated on Feb 09, 2023
Summary: The cost of living in Colombia is generally considered to be quite affordable. A nice one bedroom apartment in Colombia can cost anywhere from $400 to $800 per month, while a nice two bedroom apartment can cost from $600 to $1,200 per month. The cost of dinner at a moderately priced restaurant in Colombia is usually around $10 to $15 per person.
Is the cost of living in Colombia high?
We asked people how much they someone comfortably live on in Colombia, they wrote:
"Some say as little as $1,500 per month. We live in the most expensive area of Medellin, so our cost is more than double that amount. It also depends what activities we do," said one expat in Medellin.
Answer Question & View More Answers
Will I save money living in Colombia?
"Living in Colombia is typically cheaper than living in the United States. Things like groceries, gas and utilities generally cost less than they would in the States. Rent is also usually much lower. Even with the cost of living being lower, Colombia still offers many of the same comforts as the United States and is a great option for anyone looking to save some money," explained one expat living in Colombia.
"We easily live on our combined Social Security, and that was our goal. Since we signed up for the National health insurance, we were able to cancel our Medicare costs and supplements. That saved us over $500 per month," said one expat in Medellin.
Answer Question & View More Answers
What is the average cost of housing in Colombia?
If you are thinking about moving to Colombia, cost of living in probably a key consideration. Expats commented about the cost of housing:
"Costs are MUCH lower as average wages are US$300 / month. With $500 / month, you can live like a king - Utilities $100 (no heating or cooling required), health $50 max with insurance and co-pay, food $250 (buy local grown/made products), other $100 for restaurants ($5 dinner), taxi $5 or bus / metro $0.65 / trip. Housing starts at $100k for good quality US style design - do not waste money on rent as real estate is a good investment here," wrote a person living in Medellin.
"Equivalent housing to the USA, what cost in Seattle $6 dollars, cost $1 in the area. take your pick. A $1.2 million home in Seattle costs $200,000. A $500,000 dollar home about $80,000," explained one expat living in Cartago.
Answer Question & View More Answers
What are typical rental prices for expats in Colombia?
"The rental price for a nice 1 bedroom apartment in Colombia typically ranges from around $400 to $1,000 USD per month. The rental cost for a nice 2 bedroom apartment in Colombia is usually slightly higher, with prices ranging from approximately $600 to $1,500 USD per month," remarked one expat living in Colombia.
What appliances are typically included in a rental?
We asked foreigners in Colombia what appliances are typically included in a rental, and, if there is anything else included or not included that a newcomer would not expect. Replies included:
"Rental properties in Colombia typically come with essential household appliances such as a refrigerator, stove and oven, washing machine and dryer, and hot water heater. They may also include common home furnishings such as a sofa, beds, dining table and chairs, and sometimes basic electronics and kitchenware. Some higher-end rentals may also include air-conditioning units or a dishwasher," said one expat living in Colombia.
About the Author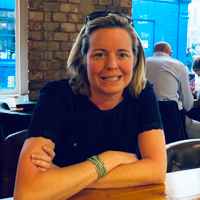 Betsy Burlingame is the Founder and President of Expat Exchange and is one of the Founders of Digital Nomad Exchange. She launched Expat Exchange in 1997 as her Master's thesis project at NYU. Prior to Expat Exchange, Betsy worked at AT&T in International and Mass Market Marketing. She graduated from Ohio Wesleyan University with a BA in International Business and German.
Some of Betsy's articles include 12 Best Places to Live in Portugal, 7 Best Places to Live in Panama and 12 Things to Know Before Moving to the Dominican Republic. Betsy loves to travel and spend time with her family. Connect with Betsy on LinkedIn.