Cost of Living in Colombia
Last updated on Nov 27, 2021
Summary: What is the cost of living in Colombia? Expats, digital nomads and retirees living in Colombia talk about the general living costs, the cost of housing and health insurance.
Is the cost of living in Colombia high?
We asked people how much they someone comfortably live on in Colombia, they wrote:
"The exact and precise answer is...that depends. Do you prefer city life or country living? How many in the family? how's your health? Do you think you'll need a car? I have more than $1500.00 (USD) but I could live on it no problemo. I'm single, have no need for a car because my neighborhood is pretty much self contained and walkable. 1500 bucks translated into COP would still be far more than the average person earns here," explained one expat living in Colombia.
"Some say as little as $1,500 per month. We live in the most expensive area of Medellin, so our cost is more than double that amount. It also depends what activities we do," said another expat in Medellin.
Will I save money living in Colombia?
"We easily live on our combined Social Security, and that was our goal. Since we signed up for the National health insurance, we were able to cancel our Medicare costs and supplements. That saved us over $500 per month," added another person living in Medellin.
"Exceeded them by far. Colombia is superlative in so many of its facets in comparison to the US," explained one expat living in Medellin.
Answer Question & View More Answers
What is the average cost of housing in Colombia?
If you are thinking about moving to Colombia, cost of living in probably a key consideration. Expats commented about the cost of housing:
"Lower. Comparative USD $3,000+. I pay USD $1,400 or lower depending on exchange rate, for 90 sq mt, live in Poblado, many apts are less expensive. I know people who live nicely on monthly Social Security, they stay out of high rent places a couple of blocks of Poblado Avenue, literally," remarked another in Medellin.
"One dollar in the area will buy the equivalent of $9 dollars in the USA. I have a car if I want to drive, however at less than US$1 for a taxi ride in town, I prefer for them to pick me up. You can live in Colombia on US $2000 with a maid cleaning, cooking. I travel to the coast for six days for US $500. I live like a king," explained one expat.
Answer Question & View More Answers
About the Author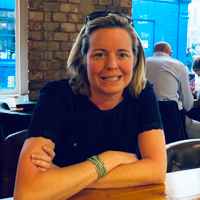 Betsy Burlingame is the Founder and President of Expat Exchange and is one of the Founders of Digital Nomad Exchange. She launched Expat Exchange in 1997 as her Master's thesis project at NYU. Prior to Expat Exchange, Betsy worked at AT&T in International and Mass Market Marketing. She graduated from Ohio Wesleyan University with a BA in International Business and German.
Some of Betsy's articles include 12 Best Places to Live in Portugal, 7 Best Places to Live in Panama and 12 Things to Know Before Moving to the Dominican Republic. Betsy loves to travel and spend time with her family. Connect with Betsy on LinkedIn.