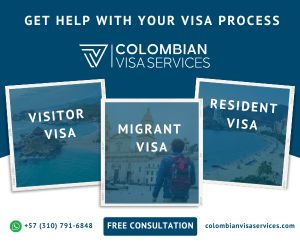 Colombia: Expat Blogs & Websites
Submit Your Blog to our Directory (it's free)
A day by day account of a non-Spanish speaking American man moving to Medellin, Colombia on a retirement visa.
A Stray Cat's Wanderings a travel blog for adventurers, cat lovers, retirees, iconoclasts, disaffected youth, eccentrics, and tree-huggers
I moved to Bogotá, Colombia by myself to improve my Spanish and to learn more about Colombian culture. Read how I'm trying to figure it all out.
Barranquilla Living is the ultimate city guide. Providing useful information and great tips for residents, visitors and expats.
Musings on international relocation and other ludicrous endeavors
All the information yoyu need to know about Colombia South America. Information about Bogota, Cartagena, Meddillen, Cali
A blog about the adventures and misadventures of an American in South America. Also news from South America in English.
We are John and Susan Pazera, expats and wanderers currently living in beautiful El Retiro, Colombia. Through this blog, we share info about our latest travels and the expat life in this vibrant and scenic country! Prior to Colombia, we spent two years in Panama, which is also covered in our blog.
Articles published in the mainstream online press all about Colombia.
Travel stories and travelling on the cheap tips for Latin American countries written by a stingy drifter