Yas Island, the UAE
Last updated on Jul 10, 2023
Summary: Expats, digital nomads and retirees talk about what it is really like living in Yas Island, UAE. They offer advice about meeting people, cost of living, finding a home and more.
What do I need to know before moving to Yas Island?
When we asked people what advice they would give someone preparing to move to Yas Island, they said:
"Yas Island is located in Abu Dhabi, the capital of the United Arab Emirates, and is a popular destination for expats due to its luxurious lifestyle and numerous entertainment options. Before moving to Yas Island, expats should be aware that the cost of living can be quite high, especially when it comes to housing and dining out. The official language in the UAE is Arabic, but English is widely spoken, especially in business and tourism sectors. The UAE is a Muslim country, and expats should respect local customs and laws, including those related to dress code and public behavior. The weather in Yas Island is hot and humid for most of the year, with temperatures often exceeding 40 degrees Celsius in the summer. Yas Island is home to some of the UAE's biggest attractions, including Yas Marina Circuit, Ferrari World, and Yas Waterworld, so there's always something to do. Healthcare in the UAE is of a high standard, but it can be expensive, so expats should ensure they have adequate health insurance. The UAE has a zero-tolerance policy towards drugs and severe penalties for drug offenses, including for possession of very small amounts. Public transportation on Yas Island is limited, so many expats choose to drive. However, the UAE has strict traffic laws and heavy fines for violations. The UAE's weekend falls on Friday and Saturday, with the working week running from Sunday to Thursday. Yas Island is a safe place to live with a low crime rate, but expats should still take standard precautions to protect their personal safety and belongings. The UAE has strict laws on personal conduct and morality, including laws against cohabitation for unmarried couples and public displays of affection. Expats should also be aware that the UAE has strict laws on social media use, including penalties for defamation and sharing photos of people without their consent. Finally, expats moving to Yas Island should be prepared for a lifestyle change, as the pace of life can be fast and the culture can be very different from what they're used to," commented one expat who made the move to Yas Island.
How do I find a place to live in Yas Island?
About the Author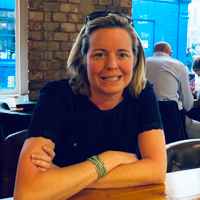 Betsy Burlingame is the Founder and President of Expat Exchange and is one of the Founders of Digital Nomad Exchange. She launched Expat Exchange in 1997 as her Master's thesis project at NYU. Prior to Expat Exchange, Betsy worked at AT&T in International and Mass Market Marketing. She graduated from Ohio Wesleyan University with a BA in International Business and German.
Some of Betsy's articles include 12 Best Places to Live in Portugal, 7 Best Places to Live in Panama and 12 Things to Know Before Moving to the Dominican Republic. Betsy loves to travel and spend time with her family. Connect with Betsy on LinkedIn.