Balatonfured, Hungary
Last updated on May 08, 2023
Summary: People describe Balatonfured, Hungary as a beautiful lakeside town with a vibrant atmosphere and plenty of activities to enjoy. Expats love the relaxed atmosphere, the stunning views of Lake Balaton, and the friendly locals. The weather in Balatonfured is generally mild, with temperatures ranging from the mid-30s to the mid-70s Fahrenheit (1-24 Celsius). The average cost of living for an expat is around $1,000 per month. The cost of a one bedroom apartment is around $400 per month, while a two bedroom apartment is around $600 per month. The approximate population of Balatonfured is around 10,000 people.
What do I need to know about living in Balatonfured?
When we asked people what advice they would give someone preparing to move to Balatonfured, they said:
"Expats considering retiring in Balatonfured, should be aware of several factors before making the move. Firstly, it is essential to research the cost of living, which is generally lower than in Western European countries, but may vary depending on lifestyle choices. Housing options range from renting apartments to purchasing property, with prices varying based on location and size. Healthcare in Hungary is of good quality, with both public and private options available. Expats should ensure they have adequate health insurance coverage, either through the Hungarian national healthcare system or a private provider. Language can be a barrier, as Hungarian is a unique and challenging language to learn. While many locals, especially younger generations, speak English, it is beneficial for expats to learn some basic Hungarian phrases to help with daily interactions. The climate in Balatonfured is characterized by warm summers and cold winters, with temperatures ranging from below freezing in the winter months to highs of around 30°C (86°F) in the summer. Expats should be prepared for these seasonal changes and plan their wardrobes accordingly. Balatonfured is a popular tourist destination, especially during the summer months, due to its location on the shores of Lake Balaton. Expats should be prepared for an influx of visitors during this time, which can lead to increased prices and crowded public spaces. Public transportation is available in Balatonfured, with buses and trains connecting the town to other parts of Hungary. However, owning a car can provide more flexibility and convenience for exploring the surrounding areas. Expats should familiarize themselves with local customs and cultural norms, as well as the political climate in Hungary. It is essential to respect local traditions and be aware of any current events that may impact daily life. Finally, it is crucial for expats to build a social network and engage with both the local and expat communities. This can help ease the transition to a new country and provide valuable support and resources during the retirement years," said one expat in Balatonfured.
What do I need to know before moving to Balatonfured?
About the Author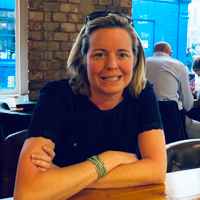 Betsy Burlingame is the Founder and President of Expat Exchange and is one of the Founders of Digital Nomad Exchange. She launched Expat Exchange in 1997 as her Master's thesis project at NYU. Prior to Expat Exchange, Betsy worked at AT&T in International and Mass Market Marketing. She graduated from Ohio Wesleyan University with a BA in International Business and German.
Some of Betsy's articles include 12 Best Places to Live in Portugal, 7 Best Places to Live in Panama and 12 Things to Know Before Moving to the Dominican Republic. Betsy loves to travel and spend time with her family. Connect with Betsy on LinkedIn.