Tarnazsadany, Hungary
Last updated on May 08, 2023
Summary: The approximate population of Tarnazsadany, Hungary is 1,500. People describe Tarnazsadany as a small, peaceful village with a friendly atmosphere. Expats love the relaxed lifestyle and the close proximity to nature. The weather in Tarnazsadany is generally mild with temperatures ranging from an average low of 33°F (1°C) in the winter to an average high of 75°F (24°C) in the summer. The average cost of living for an expat is around $1,000 per month. The cost of a one bedroom apartment is around $400 per month and a two bedroom apartment is around $600 per month.
What do I need to know about living in Tarnazsadany?
When we asked people what advice they would give someone preparing to move to Tarnazsadany, they said:
"Expats considering retiring in Tarnazsadany, should be aware of several factors before making the move. Firstly, it is essential to research the cost of living, which is generally lower than in Western European countries, but can vary depending on lifestyle choices and location within Hungary. Language can be a challenge, as Hungarian is considered one of the most difficult languages to learn. Expats should consider taking language courses or hiring a translator to help with day-to-day tasks and communication with locals. Healthcare in Hungary is of a high standard, but expats should ensure they have adequate health insurance coverage, either through a private provider or the Hungarian National Health Insurance Fund (OEP). It is also important to research local healthcare facilities and services available in Tarnazsadany. The climate in Hungary is continental, with cold winters and warm summers. Expats should be prepared for these weather conditions and consider the impact on their lifestyle and activities. It is crucial to understand the legal requirements for residency in Hungary, including obtaining a residence permit and registering with the local authorities. Expats should also familiarize themselves with the Hungarian tax system and any potential tax liabilities. Housing options in Tarnazsadany may be limited, so expats should research the local property market and consider renting or purchasing a property before moving. It is also essential to understand the process of buying property in Hungary, including any restrictions on foreign ownership. The local culture and customs in Tarnazsadany may be different from what expats are used to, so it is important to learn about and respect these differences. This includes understanding local etiquette, holidays, and traditions. Transportation options in Tarnazsadany may be limited, so expats should consider their transportation needs and whether they will require a car or rely on public transportation. It is also essential to familiarize oneself with the rules of the road and obtain a valid driver's license if necessary. Finally, expats should consider their social and support networks in Tarnazsadany, as it may be more challenging to make friends and find activities in a smaller town. Joining local clubs, organizations, or expat groups can help ease the transition and create a sense of community," commented one expat who made the move to Tarnazsadany.
"Before retiring in Tarnazsadany it is important to know that the country is located in Eastern Europe and the official language is Hungarian. Its climate is continental, with warm summers and cold winters. The cost of living is significantly lower than in western countries, so retirees may choose to benefit from this when selecting their lifestyle. Tax rates are relatively high, with the maximum individual income tax rate standing at 35%. Other taxes may also be applicable, including inheritance tax and value-added tax. It is important to be aware of the local laws and regulations, and to research the quality of healthcare services, as they may not be comparable to those in other countries. Additionally, it is useful to familiarize oneself with the country's culture and customs prior to retirement," remarked one expat living in Tarnazsadany, Hungary.
Answer Question & View More Answers
What do I need to know before moving to Tarnazsadany?
Answer Question & View More Answers
Answer Question & View More Answers
Answer Question & View More Answers
Answer Question & View More Answers
Answer Question & View More Answers
Answer Question & View More Answers
About the Author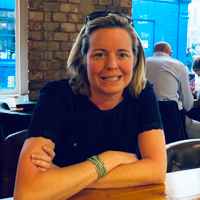 Betsy Burlingame is the Founder and President of Expat Exchange and is one of the Founders of Digital Nomad Exchange. She launched Expat Exchange in 1997 as her Master's thesis project at NYU. Prior to Expat Exchange, Betsy worked at AT&T in International and Mass Market Marketing. She graduated from Ohio Wesleyan University with a BA in International Business and German.
Some of Betsy's articles include 12 Best Places to Live in Portugal, 7 Best Places to Live in Panama and 12 Things to Know Before Moving to the Dominican Republic. Betsy loves to travel and spend time with her family. Connect with Betsy on LinkedIn.